In the depths of the Great Recession, the computers would run overnight, and printers would spit out page after page, hour after hour. It still wouldn't be enough.
By morning, the work of processing the state's unemployment claims wouldn't be done, even though the printouts would have piled so high they were measured by the foot.
It was an inefficient system — even in better times. And that was before the printing was done: It didn't get better once the reams of paper were piled onto carts, passed around the office and the slow work of hand-checking each claim began.
Now, after more than three decades, the S.C. Department of Employment and Workforce says that process is history. It has moved into the modern era after a years-long effort to develop a new system.
The result took longer than expected, and it cost tens of millions of dollars before it was completed in September, a tab paid for mostly with federal money. The switchover here is meant to work out bugs for the state's larger neighbors, Georgia and North Carolina.
"We didn't really have the tools that a manager needs to do their job to help manage a federal program," said Neil Adcox, the agency's chief administration officer.
But then, neither did most states.
Overwhelmed
Unemployment insurance is one of the cornerstones of America's safety net — a program meant to give laid-off workers help getting back on their feet.
The benefits it pays out aren't big — at most $326 a week — and in South Carolina, they last at most 20 weeks. They're funded by employers, who contribute taxes in good times to a pool of money that's tapped when the economy sours.
In the recession, the system was pushed to its limits.
As South Carolina's unemployment rate soared, the state's insurance pool was drained. The state eventually borrowed $1 billion from the federal government to cover its obligations. At the peak of the downturn in 2009, more than half a million new jobless claims poured in.
The sheer volume pushed the state's workforce agency to the brink. Its aging computers processed claims over the course of two nights a week, because one wasn't enough. Customer service options were scaled back because the offices and phone lines were swamped.
All this for a program that more than 100,000 people were depending on to cover their bills after losing work. Even today, about 10,000 are relying on the system for help.
The problems in South Carolina weren't unique. Agencies across the country were overwhelmed. In all but a few states, computer systems dated back to the 1970s and '80s.
So federal policymakers decided they needed an update. They offered hundreds of millions of dollars for states to move into the 21st Century.
Dozens of states took them up on the offer. South Carolina was among them, partnering with Georgia and North Carolina on a project worth roughly $60 million. The other states will make the switch early next year.
The new system came online later than expected in South Carolina, and it ultimately cost the state $4.1 million, not counting $16 million kicked in by the U.S. Department of Labor.
Now that it's finished, the Department of Employment and Workforce expects it to save the state more than $3 million a year.
In the meantime, South Carolina is in limited company. When it officially killed its 1980s system in September, it was only the ninth state to modernize.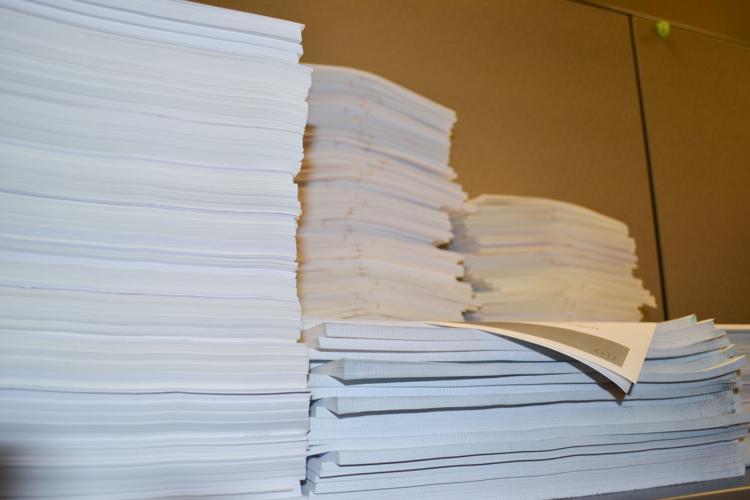 National struggle
Unwinding decades of software, as it happens, is no easy task.
The Government Accountability Office, a federal watchdog agency, looked into the modernization effort five years ago, and in the first years of the push, it found problems bubbling up.
State agencies facing budget cuts struggled to come up with the money to pay for new software. They struggled to find staff with the technological know-how to implement them. They struggled to stretch thin resources between getting new systems ready and maintaining their old ones.
The GAO found that the process was even more challenging for states that decided to work with their neighbors, like South Carolina did. They had trouble designating a leader who could balance each state's interests, and they resisted taking charge, fearing that other states would turn on them if things went awry.
On the other end, though, the process has improved substantially, said Jamie Suber, who runs the agency's unemployment insurance program.
The computer system clears claims automatically as long as everything checks out. Agency staff has more time to audit claims, because they don't have to physically review every claim. The system now exists online, and there's a dedicated call center to work through problems.
Officials say the results were clear in the first week after the switched over. Tropical Storm Irma raked across the state, and government offices were shut down. That week, workforce officials had some 9,000 jobless claims to process.
"This is about people being able to afford food and milk and gas," Adcox said. "If we aren't here and we can't pay those benefits, that's people who are going hungry."
The checks went out anyway, pushed through automatically by a system that could do the work itself — no paper necessary.