For households on the move, South Carolina remained a popular destination last year by one measure, though not as popular as in 2015.
The Palmetto State ranked No. 5 in 2016 for inbound relocations, dropping from second place for the previous 12 months, according to an annual study conducted by United Van Lines.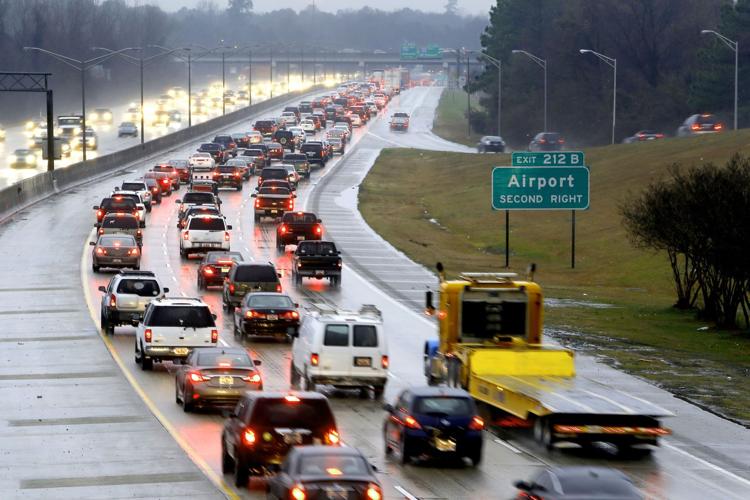 The moving company this week said 60  percent of its trucks in South Carolina dropped off household goods for newcomers, placing it among the nation's top destinations for those seeking a new home.
The United survey noted that retirees' new location preferences are outpacing moves by millennials, the largest sector of the U.S. population after having overtaken baby boomers recently.
"We are seeing more retirees than ever decide to relocate, and as a result, new retirement hubs are popping up in Western and Southern states," said economist Michael Stoll of the Department of Public Policy at the University of California, Los Angeles.
"Interestingly enough, these retirees are leaving at such a fast pace that the movement of millennials to urban areas in the Midwest and Northeast is being overshadowed," Stoll said.
Retirees choosing the South is certainly evident in the Charleston region. Three relatively new 55-plus communities hug the metro area's outskirts while a fourth recently broke ground in the Nexton development near Summerville.
The study found 53 percent of all moves to the South were inbound. The top reasons for packing up and settling down somewhere new included company transfer, new job, retirement and proximity to family.
South Dakota, at 68 percent, took top honors for the first time as the state with the most inbound moves, knocking Oregon, which held the top spot for the past three years, to No. 3. Vermont rose to No. 2.
Neighboring North Carolina came in at No. 8. Last year it ranked fifth.
The Northeast continues to bleed residents. New Jersey, New York and Connecticut took three of the top four slots, with 60 percent or more of all moves headed elsewhere.
The survey measures the moves by United Van Lines in the 48 contiguous states and Washington, D.C. United classifies states as "high inbound" if 55 percent or more of the moves are going into a state and "high outbound" if 55 percent or more moves are coming out of a state. States with little difference between inbound and outbound moves, such as Alabama, Delaware, Louisiana and North Dakota, are reported as balanced.
A similar study by rival Atlas Van Lines found inbound relocations in South Carolina accounted for more than 53 percent of all moves.
Recent Census Bureau data for the 12-month period ending July 1, 2016, shows the state gained 64,973 residents, or about 178 a day. Many of them choose the Lowcountry for their new home.
In the local area, the Charleston Regional Development Alliance estimates an average of 35 new residents a day call Charleston, Berkeley and Dorchester counties home. That number excludes net new births of about 13 a day.