State Rep. Rick Martin has had just about enough of the daily deluge of calls he gets from faked phone numbers, and he's upset by the stories of scams they sometimes lead to.
He's done with getting calls that look like they might be coming from his neighbors, even though they were placed from someplace halfway across the world.
He's on the verge of outlawing them.
"If you have a reputable business, you're going to call from your own business phone," says Martin, a Newberry Republican. "You don't have to spoof someone's number to try to sell your trashy product. That's what it comes down to."
He's not the first lawmaker to have that thought, and South Carolina wouldn't be the first state to enshrine it in the law. At least two others — Florida and Mississippi — also tried before the courts swatted them down.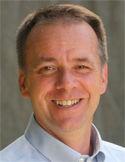 The question is, could South Carolina be the first to make it stick?
Legal call
Martin might not be far away from finding out.
His proposal passed the House of Representatives nearly unanimously last month, and it cleared its first hurdle in the Senate on Wednesday. It might sneak in for a final vote before the Legislature finishes its work three weeks from now.
If it gets that far, South Carolina will join the short list of states that have taken on spoofed phone numbers. And like the others, it's almost certain to face a legal challenge.
Mark Del Bianco thinks so, and he'd know: He represents TelTech, a New Jersey company that builds caller ID-spoofing tools. He figures he's challenged more spoofing laws than anyone else.
The South Carolina law doesn't affect his client — Martin's plan targets telemarketers and scammers, and TelTech doesn't work with them — but he's sure someone "would challenge it even before it went into effect." State rules on spoofed numbers are just fraught territory.
For one thing, they might raise constitutional questions. Such as: Is it legal for a state to regulate calls that originate outside its borders? And when you place a call, is the number that shows up on the other end a form of speech — just another way you present yourself to the world?
For the most part, the courts haven't addressed those questions. They haven't needed to, because there's an easier way to disqualify a state restriction on caller ID spoofing: It encroaches on the federal government's territory. Congress has passed laws that preempt efforts at the state level.
That's one of the arguments Del Bianco has made to get broader measures overturned elsewhere. And it's one the Fifth Circuit U.S. Court of Appeals agreed with six years ago, when it struck down an anti-spoofing law in Mississippi.
Congress, the Fifth Circuit found, made room for "non-harmful spoofing" — for domestic violence shelters to discreetly talk to victims, say, or for customers to give businesses a temporary number.
The proposal in South Carolina is narrower than Mississippi's law because it also leaves space for some spoofing. But that doesn't mean everyone's happy about it.
50 million a month
In general, Bob Kobek says he doesn't mind Martin's telemarketing law. In most respects, it tracks with the federal law, and it's focused on bad actors his industry doesn't like.
But telemarketers need to spoof their numbers, too, he insists. He follows these issues as the chair of government affairs for the Professional Association for Customer Engagement, a trade group for the telemarketing industry.
Sometimes they're calling on behalf of a local car dealership or a doctor's office, and he thinks they ought to be able to display the numbers of those businesses when they dial up customers.
Under Martin's plan, it would be illegal for telemarketers to show a South Carolina number if they don't have a physical presence in the state. Kobek thinks that's a step too far.
"You're not just going to stop a lot of phone calls," he says. "You're going to stop a lot of legal phone calls."
In any event, Kobek says, the problem isn't caller ID spoofing: It's robocalls, and the ceaseless onslaught of automated messages for free cruises and supposed medical alerts.
Robocalls are undoubtedly a problem. South Carolinians get more than 50 million of them a month, according to estimates by the robocall-blocking firm YouMail. In the time it takes to read this sentence, they've gotten 40 more.
The sheer number of calls has inspired a wave of proposals dealing with robocalls and caller ID spoofing, filed in statehouses across the country this year. None appear to have been signed into law yet.
But size of the problem highlights a stark reality: Even if those states do outlaw number spoofing, it's unlikely the calls will abate.
Carri Grube Lybarker is the South Carolina consumer affairs director whose agency would be tasked with enforcing the law. She says Martin's bill is "not a silver bullet to stop all telemarketing related woes," though she supports the measure.
Its legislative sponsor agrees.
"We already know that this is just a start," Martin says. "The trash, the scum out there — they're gonna ignore it. We're going to have to track them down and we're going to have to hit them, try to make a severe example out of a couple of them. We're going to have to get them and make a few examples."
That is, if it isn't challenged first.