The chief executive officer of the largest bank headquartered in South Carolina kicked off trading at the Nasdaq Stock Exchange on Wednesday.
South State Corp. CEO Robert Hill Jr. rang the opening bell at the Nasdaq MarketSite in New York City's Time Square in conjunction with his company's  annual investor day, where he will make a presentation later in the morning.
Hill is a Citadel graduate who's held the top job at the Columbia-based company and its predecessor, SCBT Financial, since 2004.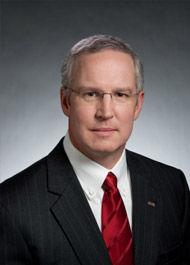 South State's banking subsidiary has $14 billion in loans and other assets and more than 160 branches in the Carolinas, Georgia and Virginia. Its stock is listed on the Nasdaq, where it's been traded for almost 15 years, under the ticker symbol SSB.