A new fast-casual restaurant will replace a prominent downtown Charleston dining establishment that closed in March after saying it couldn't find enough workers.
The former Kitchen 208 on lower King Street will become A.W. Shucks Seafood Shack, local restaurateur John Keener said.
Keener said he solved the staffing problem by creating a venue that doesn't need as many workers as a full-service restaurant.
"It doesn't require a hostess or busboys," he said. "You just order at the counter and have the food delivered to your table."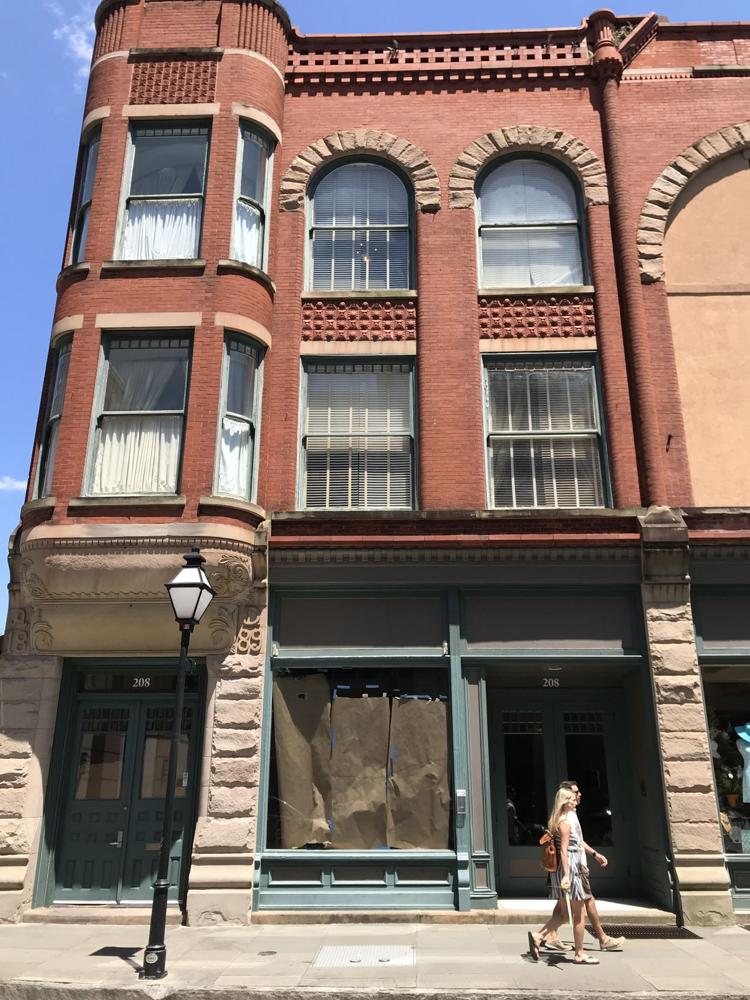 Plates and containers will be disposable so customers can toss them in the trash, and the restaurant won't need someone to clear away dishes or wash them.
Keener plans to have about eight employees instead of 20 he said he would normally need for a shift at a full-service restaurant.
Keener operated A.W. Shucks Seafood Restaurant and Oyster Bar on South Market Street before closing the venue in early 2016, a year after he bought it. He later opened it as The Oyster House, which is still in operation.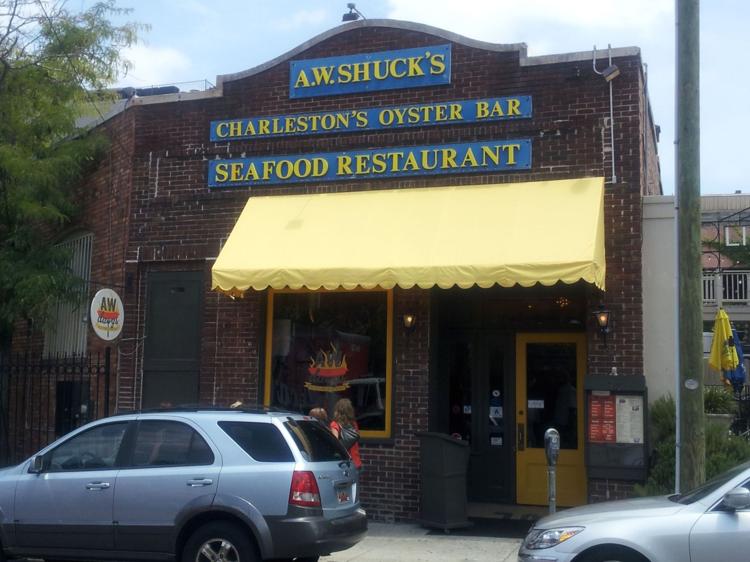 He retained the A.W. Shucks moniker, which he plans to revive at the 208 King St. site. Look for an opening around June 15 with offerings such as appetizers, salads, sandwiches, boiled and fried shrimp, snow crab legs, fried flounder and oysters, shrimp and grits, side dishes and other seafood-related items. 
Keener also owns the nearby Charleston Crab House on Market Street and another one on James Island.
From the sea
Also opening downtown this summer is a new concept from Neighborhood Dining Group.
Delaney Oyster House will open at 115 Calhoun St. in a Charleston single house formerly known as The Delaney House near Marion Square. The new seafood-focused restaurant will include a raw bar as well as seating on both the first- and second-floor piazzas.
Led by chef Shamil Velazquez, formerly of Husk Greenville, the menu will showcase the bounty of coastal and inland waterways, featuring an extensive raw bar selection and classic and contemporary dishes, according to a statement from the restaurant group.
General manager Kevin King will oversee the beverage side of the business.
The dining group includes Husk, McCrady's, McCrady's Tavern and Minero.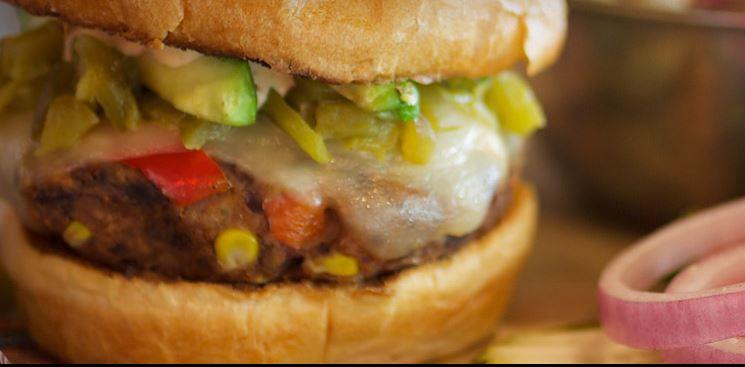 On the way
A Colorado-based restaurant chain that owns Good Times All Natural Burgers and Frozen Custard and Bad Daddy's Burger Bar plans to open two locations in South Carolina over the next 12 months.
During a recent earnings call, Good Times Restaurants CEO Boyd Hoback said the company plans to expand Bad Daddy's to the Charleston area this summer. The company said the address for the planned 3,756-square-foot restaurant is 200 Front St. in Summerville
Bad Daddy's has two locations in Greenville while the Good Times restaurants are centered out west. The parent company also plans to expand into the Columbia market next year at 4623 Forest Drive with another Bad Daddy's.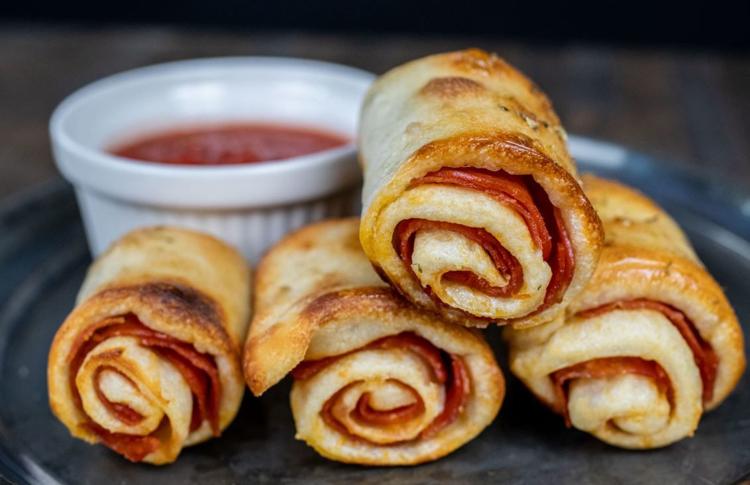 Now serving
The growing Cainhoy area of Charleston in Berkeley County recently added a new restaurant.
Zavarella's offers freshly made Sicilian-style pizza, pepperoni rolls, stuffed bread sticks and calzones, among other items, at 1937 Clements Ferry Road, Suite B. The 1,200-square-foot shop is owned by Nick Mead and Jason Blackwell, both of Mount Pleasant.
It's mostly a take-out operation, but it also offers delivery from Daniel Island in Charleston to Park West in Mount Pleasant.
It's open 11 a.m.-9 p.m. weekdays and noon to 9 p.m. Saturday. It's closed Sunday.
Mead said he and his partner wanted a seven-day-a-week operation with longer hours, but they can't find enough help. They are offering a $1,000 signing bonus to qualified pizza cooks and are seeking delivery drivers. The bonus is not paid until after a 90-day probation period.
Mead and Blackwell aim to open five restaurants over the next three years, but that may stretch to four years because of the labor situation. The other locations have not been determined.
The restaurant is planning a fundraising event for autism charities that will include live music and other activities, but the date has not been announced.
Spirits and more
A new 7,000-square-foot alcoholic beverage superstore is coming to Mount Pleasant by mid- to late summer.
The tenant, Garrett Taylor, who co-owns Six Mile Wine & Spirits at Six Mile Marketplace in Mount Pleasant and at Ashley Crossing Shopping Center in West Ashley with partner Morgan Drake, plans to open in late July or early August. He recently began to apply for permits for the site at 665 Johnnie Dodds Blvd.
The new shop will include liquor on one side and beer on the other and offer a wine bar, charcuterie, and raw bar for items such as oysters, according to Taylor.
The site is on the ground floor of the two-story building owned by Patrick Bryant, who is CEO of software firm Code+Trust, which occupies the second floor of the site between Sesame Burgers and Beer and Doctors Care Urgent Care.
Taylor is toying with the name of the new shop, but it will retain the Six Mile brand.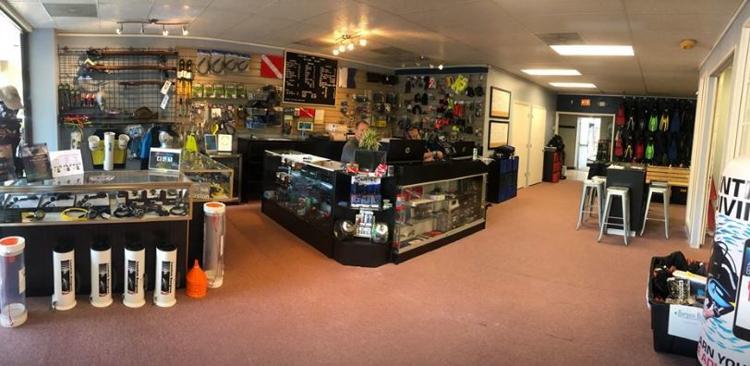 Diving in
A longtime diving supply shop in Mount Pleasant will celebrate its growth by reopening in a larger facility Friday.
Carolina Dive Locker's new storefront can be found at 1303 Ben Sawyer Blvd. The grand reopening is 6-9 p.m.
Jeff Eidenberger, a retired U.S. Navy deep sea diver, took over ownership of the shop in 2017. He began teaching recreational diving in Charleston in 1990.
The shop offers diving certifications, equipment sales, repair services, charters and travel. In addition to serving as a training facility, it also offers specialty courses such as spearfishing, full face-mask diving, dry suit diving, freediving and mermaid classes.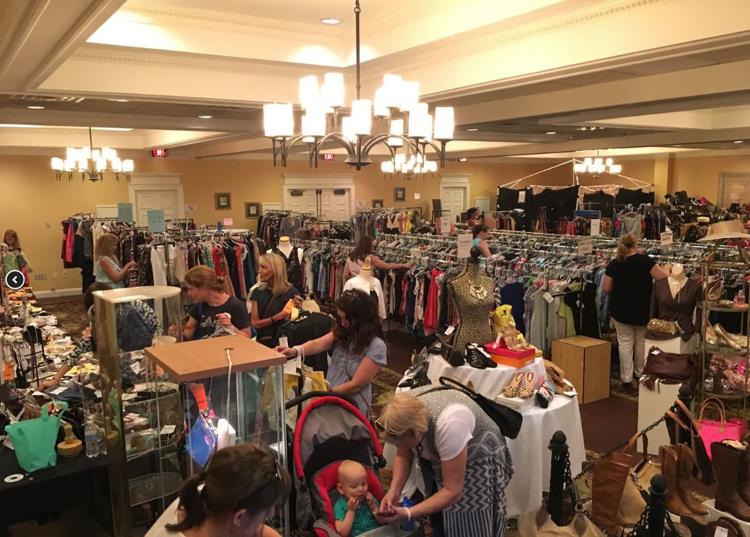 Cash for clutter
Closet clutter can bring Charleston-area residents cash during this weekend's 11th semi-annual upscale women's consignment sale event.
Charleston Style Exchange will be set up in a new venue this year — near Center Court inside Citadel Mall. The event is set for 9 a.m. to 9 p.m Thursday, 9 a.m. to 8 p.m. Friday, and 10 a.m. to 6 p.m. Saturday.
Items marked with an orange tag will help support Dragon Boat Charleston's effort to aid cancer survivors. Unsold items can be donated to East Cooper Community Outreach. 
Reopened roost
Church's Chicken will host a grand reopening celebration for its fast-food restaurant at 6138 Rivers Ave. from noon to 2 p.m. Saturday.
The restaurant closed late last year and reopened last month.
There is still no date set for the reopening of the diner at 492 Meeting St. on the Charleston peninsula though a sign outside suggests it will be back soon. It closed in February 2018, reopened two months later and then went dark again late last fall.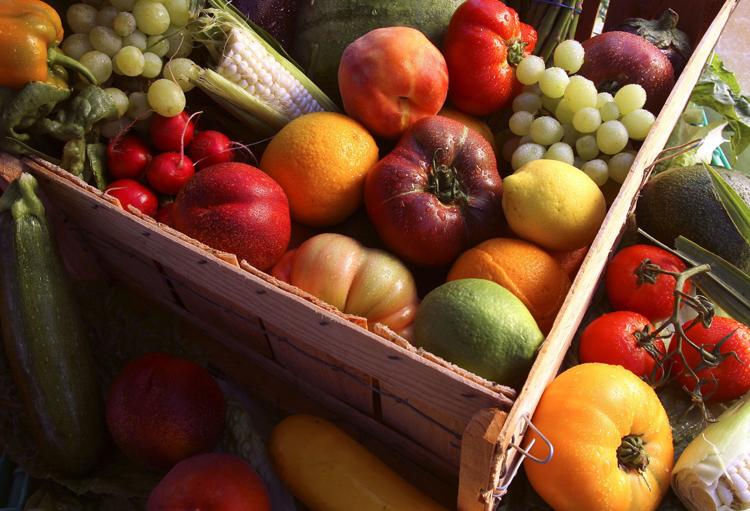 Fresh return
Ruke's Produce Stand returns to Mount Pleasant on Monday.
Operated by Arthur Ruke, the vegetable and fruit vendor will operate 9 a.m. to 6 p.m. Monday through Saturday until Labor Day, Sept. 2, and then it will go to Thursday-Saturday until the end of the year. It's located at 378 Mathis Ferry Road next to Holy Trinity AME Church.