Should you sell your home without an agent? What to know before going it alone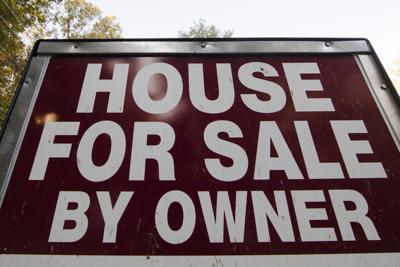 In the hot residential real estate market we're experiencing now, growing numbers of people appear to be listing their homes for sale without a real estate agent, hoping to pocket the money they avoid paying in commission.
It's a tempting proposition. The traditional 3 percent commission paid to a listing agent adds up to a lot of money — $9,000 on a house that sells for $300,000.
But selling a home without an agent poses challenges that most sellers choose not to take on.
I'm familiar with those challenges, because I just sold my house without an agent. I listed it online, for-sale-by-owner (FSBO), had three showings in three days, and was under contract on day six. 
But that makes it sound too easy. Prior to listing the sale, there was the process of decluttering and staging the house, doing market research to price the house, and preparing photos and text for the listing.
Before and after the house was under contract there were negotiations, contracts and amendments, multiple inspections, and some repairs following the inspections. 
A FSBO is not for everyone, but the potential savings are hard to ignore. So here are some things to consider: 
Are you confident you could price your house correctly, and decide what price to ultimately accept?
You could spend several hundred dollars on an appraisal, but there are also good, free resources available to help, if you know where to look and how to use them. Zillow.com is a handy way to look up recent sales in your area, down to the dollar-per-square-foot pricing. Do your own research and don't rely on Zillow's "zestimate" price estimates.
Statistics produced by local Realtor organizations are also helpful. For example, I know from Charleston Trident Association of Realtors market reports at charlestonrealtors.com that in lower Mount Pleasant, through April, single-family homes were selling in an average of 56 days, for 95 percent of list price.
Are you comfortable reading contracts and other legal documents? If you get a multi-page offer, a legal contract you're being asked to sign, would that fall outside your comfort zone? 
An offer to buy a house isn't just a dollar amount. There are terms and conditions about financing, escrow, inspections, due diligence, concessions, and more. If you go without an agent, and aren't comfortable reading and likely amending a contract, you could hire an attorney, but that would chip away at your savings.
Would you be comfortable showing strangers around your home?
Most potential buyers will have a real estate agent, which offers some assurance about who is coming to look at your house. But how would you deal with potential buyers, people you don't know, who don't have an agent and want a showing? Without a listing agent, it's up to you to meet with them and giving a tour of the property.
When my wife and I decided to try selling our house without an agent, we agreed to put up a listing and see what happened, knowing that we could bring an agent on later if we changed out minds. If weeks had gone by without a good offer, while we were answering calls and emails and having showings, I expect we would have signed on with an agent.
The thing is, when sellers have an agent, that agent doesn't necessarily bring the buyer. Instead, agents across the area see the real estate listing, and if the listing meets the criteria of a home-shopper then their agent, the buyer's agent, will bring it to their attention. 
Note that with a FSBO in South Carolina you'll still probably end up paying the commission for the buyer's agent. If you don't agree to pay buyers agents, they won't bring buyers to your house. (Typically, a seller agrees to pay 6 percent commission, and the listing agent and the buyer's agent end up splitting it, 3 percent each.)
If you do go it alone, be prepared for an avalanche of calls, emails and letters from agents aiming to convince you that you'd be better off if you hired them. For every call or email we got from someone interested in potentially buying our house, we got about 10 calls, emails and even hand-written letters from agents who wanted to handle our listing.
Reach David Slade at 843-937-5552. Follow him on Twitter @DSladeNews.