Call it an interesting maritime case law study.
Taiwanese shipping line Yang Ming Marine Transport is — temporarily, at least —getting into the energy drink market.
Months after filing a lawsuit against drink maker HED Products LLC, which did business as Hype Energy, Yang Ming has received court approval to sell 8,000 cases of half-liter energy beverages that were abandoned at the Port of Charleston in December.
Yang Ming transported the drinks from Bremerhaven, Germany, to Charleston, but HED Products never picked up the cargo, which was stored in five 40-foot-long containers.
Under its shipping contract, Yang Ming can charge customers "demurrage" fees if they fail to retrieve their shipments on time. In HED's case, those fees amounted to $1,125 per day.
HED — which once claimed to have Kim Kardashian and Cardi B as its spokeswomen — filed for liquidation under Chapter 7 of the U.S. Bankruptcy Code in March with nearly $15 million in debts, including the money owed to Yang Ming.
A bankruptcy judge recently gave Yang Ming the right to sell the drinks at auction to recoup some of the money it's owed. A lawyer representing Yang Ming did not respond to a request for comments, and it was not clear last week whether the sale has already taken place.
It's doubtful Yang Ming will recover all of its dough, which exceeded $175,000 in early June. HED said on shipping forms its cargo was worth about $66,353 — about $8.29 per case — and "the value of the cargo may be dropping continuously since the cargo consists of perishable energy drinks," Yang Ming said in a court filing.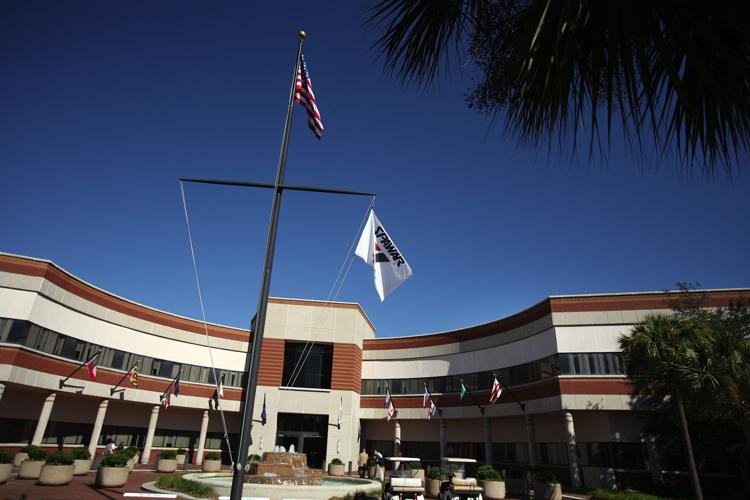 SPAWAR no more
One of the most familiar military acronyms in the Charleston region has been put on permanent leave.
The parent organization of SPAWAR — short for the Space and Naval Warfare Systems Command — changed its name effective June 3 to the Naval Information Warfare Systems Command, following similar switches earlier this year at its two main outposts in South Carolina and southern California.
"This new name more accurately describes the full totality of the mission, supporting naval warfare — from seabed to space," Adm. John Richardson said in a video statement last week.
The change took effect at the local level in February, when the SPAWAR Atlantic became the Naval Information Warfare Center Atlantic. Its sister Pacific organization in San Diego also was rebranded.
The East Coast outpost is based at the Naval Weapons Station off Remount Road in Hanahan and employs about 4,500 military and civilian workers. It serves an innovation arm for the Navy that adapts communications devices and other technologies for U.S. military use.
In Charleston, "SSC Atlantic" has been on a mission to reach out to companies it hasn't typically worked with in the past. It announced about a year ago that it put up about $100 million to target businesses that specialize in areas such as cyberwarfare, cloud computing and data analysis.
The Weapons Station site was commissioned under the previous SPAWAR moniker in 2008, but the origins go back to the 1960s, when the Navy established an electronic command center in Charleston.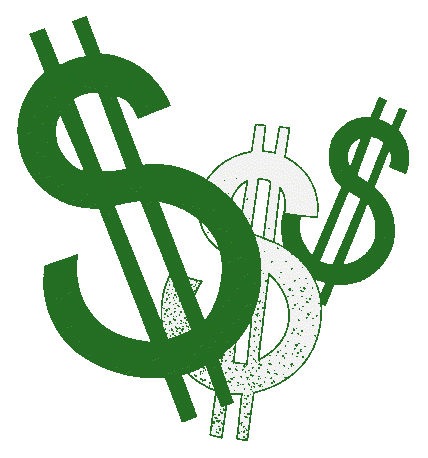 That's rich
How much money do a hefty chunk of South Carolinians think they need to earn to be considered rich?
It's an even $1 million, according to a study by online financial website GOBankingRates.com.
In reality, it's far less, but still out of reach for most Palmetto State residents.
Keying off its analysis of the Census Bureau's 2017 American Community Survey data, the firm found the amount of pre-tax income a household needs to make to be among the top 5% highest-earning households in South Carolina is $174,555.
For comparison, many West Virginians believe $100,000, the lowest of any state in the survey, makes someone rich. In fact, it will take $155,823 to vault someone into the top 5% in the Mountain State.
On the other end of the scale, people in Maine think big: They say an income of $10 million, the most of any state, puts a resident in the rich category. It's actually $178,516.
It takes $250,000 to be considered rich in six states and the District of Columbia. They include California, Connecticut, Maryland, Massachusetts, New Jersey and Virginia.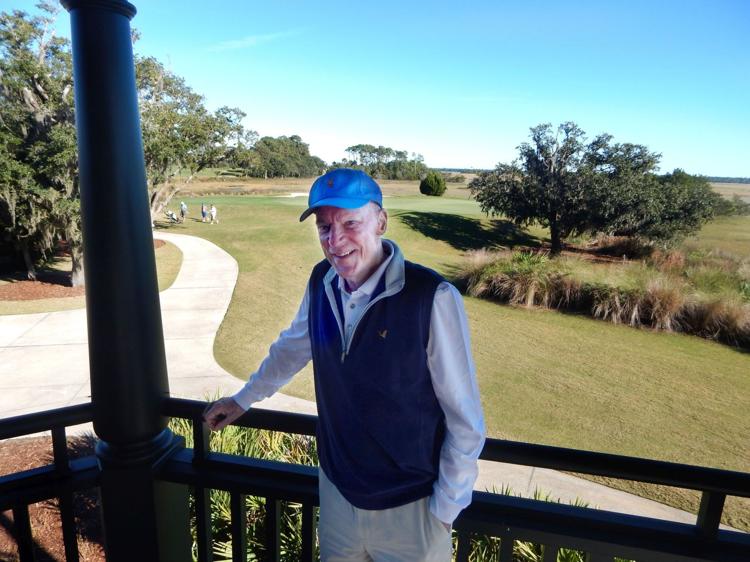 On the green
Four years past a brief brush with bankruptcy, one of the most well-heeled golf courses in the Charleston region is getting a major capital infusion.
The late Bob McNair's family-run investment company is sinking $6 million into The Golf Club at Briar's Creek, which it's owned since 2015.
The plans include construction of three guest cottages and a complete renovation of the acclaimed 18-hole Rees Jones layout on John's Island, according to a recent report.
McNair Interests is spearing the project about six months after its billionaire philanthropist founder, a University of South Carolina graduate who owned the NFL's Houston Texans, died from cancer.
"The planned upgrades and renovations to the course and facilities will elevate the club to a new level that reflects the promise to continue my father's vision for a club he cared for deeply," McNair Interests CEO Cary McNair said in a statement. "With these improvements, we hope to solidify Briar's Creek's commitment to excellence for its members."
The elder McNair was a founding member of the ultra-exclusive club, which opened in 2000 on a former tomato farm off River Road.
The lingering shockwaves from the last recession and real estate crash a decade ago caught up with Briar's Creek in February 2015, when it was forced to seek bankruptcy protection to restructure its mounting debts. The club blamed a precipitous slide in dues and other revenue as members dropped out and real estate sales slowed during the prolonged downturn.
McNair quickly put together a group to buy the course and the surrounding homesites off River Road for more than $13 million that same year. It was back on stronger financial footing within a few months, and the membership rolls have since increased by about 100.
Selling the Masters 
A North Charleston economy hotel that changed hands at a deep discount some years back has sold again, this time at a nice markup.
The Masters Inn at 6100 Rivers Ave. fetched $4.25 million in a recent transaction, according to county property records. The seller was SN Swami Investments LLC of North Augusta. The new owner of the 150-room lodging is Hospitality of North Charleston LLC.
SN Swami scooped up the Masters Inn for $1.18 million in 2013. That was 67% less, or $2.37 million, than what the previous owner, Supertel Hospitality Inc., had paid for it in May 2007, just before the recession and global financial crisis caused commercial real estate values to crater.
Supertel would later acknowledge that the prices it paid for many of the hotels it acquired from 2005-07 period were based on overly exuberant projections that turned out to be unsustainable.
Shopping for space
The Harbor Entrepreneur Center is on the hunt for a new office, and it's willing to ask for money to help with its move.
The business incubator appeared before Mount Pleasant Town Council last week seeking $50,000 to help move across the Cooper River. Its request was turned down by the finance committee.
The center's lease on its current spot at the Pacific Box & Crate development on the upper peninsula is up in July. Palmetto Clean Technology Inc., a solar company, is taking over the space.
The Harbor is also under new leadership as of the beginning of this month. Its previous executive director, John Osborne, left for the Charleston Angel Partners investment group. His replacement is Daniel Stern, who most recently oversaw major gifts at the Lowcountry Food Bank.