Above a business that serves Asian food, a "Halloween" movie production crew set up shop earlier this year to take care of paperwork.
In the same space, Phillip Davis operates his ShineWater beverage company  from a small office.
Nearby, a mix of lawyers, real estate professionals and staffing agency employees occupy side-by-side offices of up to 260 square feet, either in open cubicle spaces or at communal tables.
They're all part of Office Evolution, which has been operating above Basil restaurant in downtown Charleston's upper King Street corridor for about 15 months.
The shared arrangement is part of what some commercial real estate experts see as one of the hottest trends in the leasing business.
The niche industry has been expanding at an average annual rate of 23 percent since 2010, according to JLL. Flexible space will make up 30 percent of the market by 2030, the Chicago-based commercial real estate giant predicted.
"All of the projections call for co-working space to essentially triple over the next five to 10 years," said Andy Fry, franchise owner of Office Evolution in Charleston.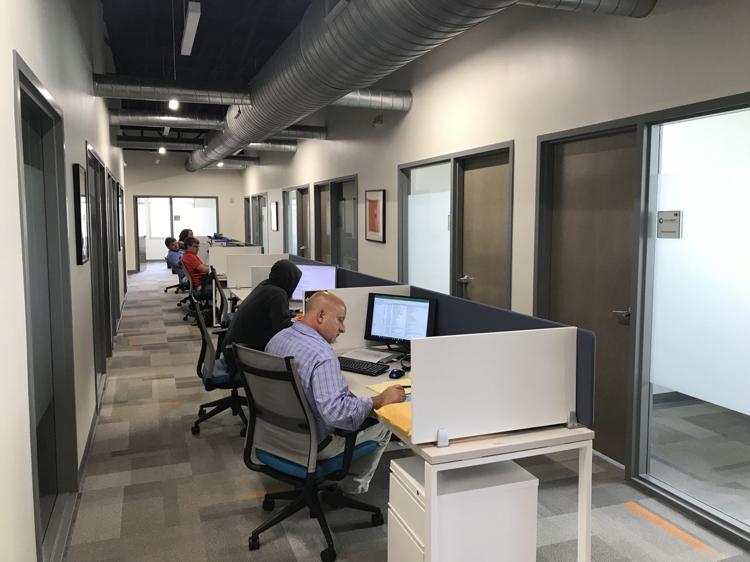 Because of the growth and demand among entrepreneurs for flexibility and lower costs, he is looking to expand to a suburban site in Mount Pleasant, Summerville or West Ashley.
"We're aiming to be open by next summer," Fry said.
Growing share
The trend is playing out in South Carolina's other big office markets.
A co-working space is coming to Greenville, for example.
In Columbia, Soco plans to expand to five locations from two over the next three years, said Greg Hilton, co-founder and managing partner.
"Offering up more efficient allocation of office resources is not going to stop," Hilton said. 
The four-year-old Soco now operates co-working spaces in the capital city's downtown Vista area and the BullStreet development. It's still assessing its next locations.
"If you have to work somewhere, why not work somewhere inspiring and with people with imagination," Hilton said. "They can get access to this community of people to support you when things are bad and celebrate with you when you do well."
In Charleston, at least two other co-working spaces are in the works.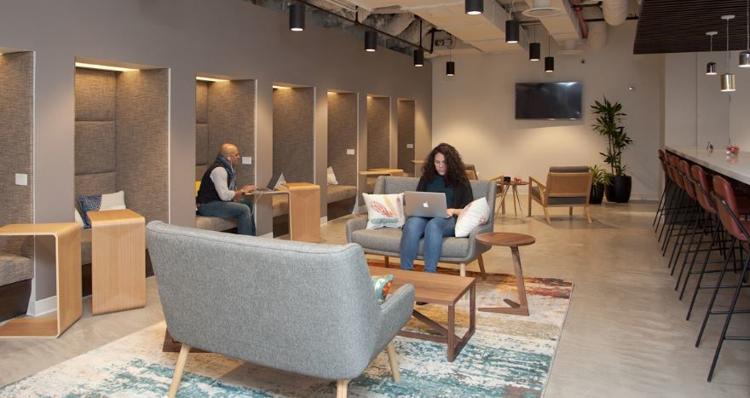 Serendipity Labs Coworking recently said it will open a corporate-owned office of 30,200 square feet next year in a five-story building called Portside that's under development near the base of the Ravenel Bridge in Mount Pleasant.
The New York company also is opening a 33,000-square-foot franchise location in the Garco Mill project near Park Circle in North Charleston. It will be owned by hotelier Trey Scott, who also owns Serendipity Labs Greenville.
Serendipity said its locations will offer office suites for up to 80 tenants, team rooms, dedicated desks, day passes and short-term swing space. They also will provide focus areas for telephone calls and privacy, wellness rooms, a work lounge, cafe and studios with full audiovisual amenities.
"The way we work is changing," Serendipity CEO John Arenas said. "With distribution teams and ever-changing workforce requirements, businesses of all sizes need flexible workplaces that are professional and inspiring. Charleston, and all of South Carolina, has become a hub of national and international importance."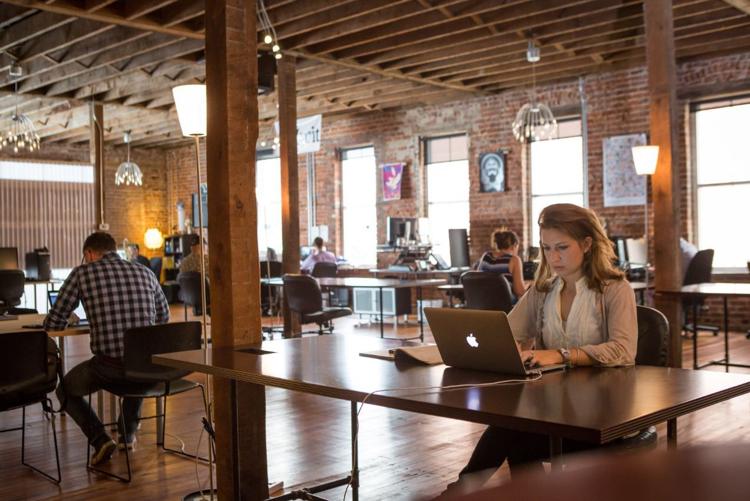 Retail redux
The co-working phenomena also is offering new uses and revenue sources for retail landlords stung by the migration to online shopping. JLL found that 20 percent to 21 percent of shared-working locations are either in urban shopping destinations or malls. The firm based its estimate on a study of 75 co-working sites that take up more than 1 million square feet of retail space.
"The current retail market is pushing landlords to find new ways to invigorate their space with alternative tenants, including co-working spaces," said Holly Rome, director of retail leasing at JLL.
She noted that malls or retail centers typically are in accessible locations and offer ample parking and built-in "value-add amenities" such as personal services, shopping and restaurants. 
"On the flip side, these tenants bring in daily traffic and have a stable master lease that's typically five to 10 years," Rome said.
JLL also said the co-working option is no longer relegated to cash-strapped startups.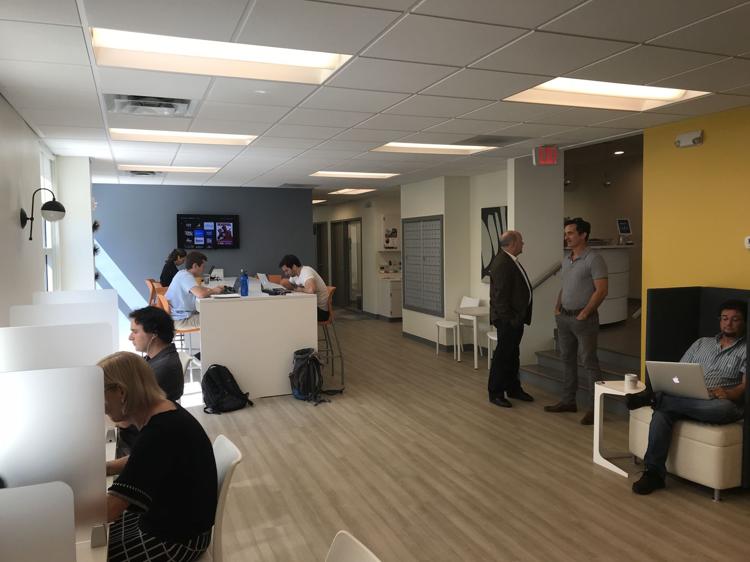 "Most flexible space today actually provides dedicated and private areas to larger companies that need to scale their workforce up or down," said James Cook, director of retail research.
He also identified a few tenant types that are most likely to back-fill vacant mall space and empty stores. They include business incubators, retail-focused technology firms that want to be near shoppers, and coalitions of artists and other creative types.