New restaurants continue to cater to Charleston's discriminating palate.
Semilla Mexican Street Food is planning to open on the peninsula.
A sign on the vendor's stand at the Charleston Farmers Market said the food preparer is eyeing 218 President St. for a new dining spot. That's the former site of Lee Lee's Hot Kitchen, which closed in late 2016. An opening date has not been announced.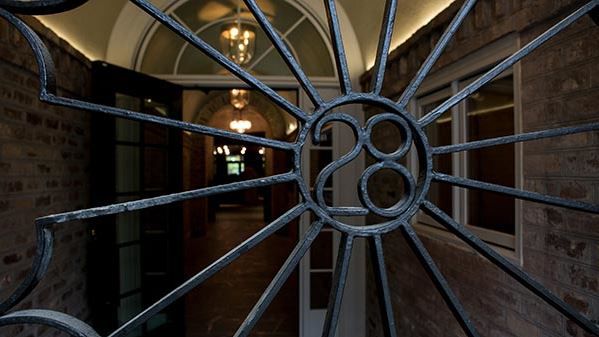 In downtown Charleston, The Establishment, a seafood-centric restaurant, will open May 17 at 28 Broad St. in the historic James Gregorie House, which dates back to 1791.
Headed by executive chef Matt Canter, the 168-seat restaurant will initially open at 5 p.m. Tuesday through Saturday. Restaurant veteran Brad Mogan, formerly of Rappahannock Oyster Bar, will join the team as general manager.
Also, a new restaurant is in the works for Daniel Island.
Roll Hard LLC recently leased 4,355 square feet at Central Island Square on Central Island Street, according to the commercial real estate firm Lee & Associates. An opening timeframe has not been announced.
And in Goose Creek, McDonald's fast-food restaurant at 109 Goose Creek Blvd. will celebrate its revamp 11 a.m. to 2 p.m. Saturday.
Special activities and promotions will include a chance to win free Extra Value Meals for a year, a meet and greet with The Hamburgler, a door prize raffle including a flat screen TV, Tablet and Fitbit (must be present at time of raffle to win), a prize wheel with food giveaways and other prizes, and activities for children including face painting.
Goose Creek police department also will offer a presentation and tour of its new SWAT vehicle.
The makeover includes digital self-ordering kiosks, digital menus and table service.
The restaurant, owned by franchisee Jim Booth, will offer specials on different items all next week as well.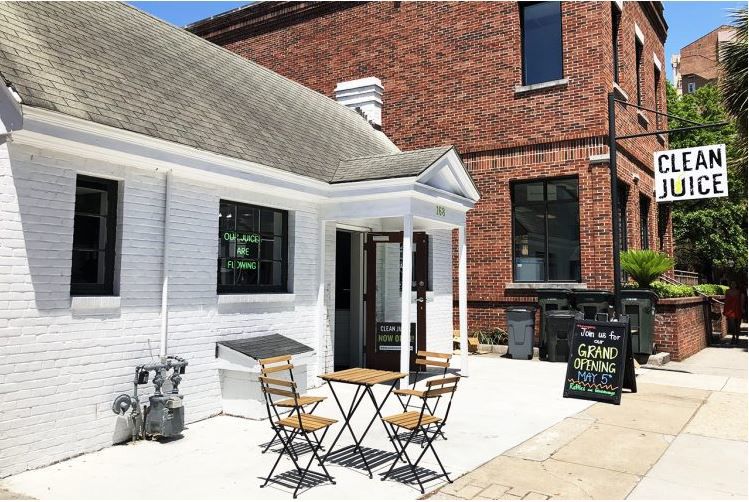 Juiced up
A once-greasy spoon catering to College of Charleston students from a different generation is now serving healthier fare in downtown Charleston.
The former Goodie House at 168 Calhoun St. closed in 1996 and later became Starbucks. It's now open as Clean Juice, offering fresh-squeezed juices, smoothies, acai bowls, cleanses and avocado toast.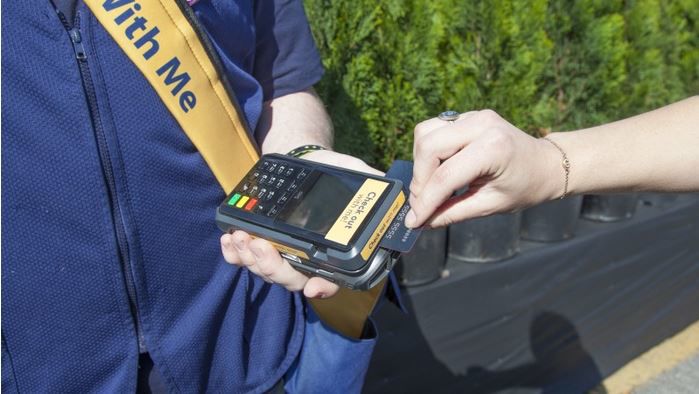 Check this out
For shoppers tired of waiting in line at Walmart, the world's largest retailer is now offering a new on-the-spot checkout service for lawn and garden customers.
Called Check Out With Me, the service is now offered in 350 stores across the U.S., including 28 in South Carolina and seven in the Charleston area.
Outfitted with cellular devices and Bluetooth printers, garden center workers at select stores can check out customers and provide either a printed to electronic receipt on the spot. Customers no longer need to venture inside the physical store to pay for items such as mulch, soil and flowers.
Charleston-areas super centers offering the service include those at: 3951 West Ashley Circle in West Ashley, 1231 Folly Road on James Island, 605 St. James Ave. in Goose Creek, 511 N. Highway 52 in Moncks Corner, 3000 Proprietors Place in Mount Pleasant, 9880 Dorchester Road in North Charleston and 1317 N. Main St. in Summerville.
New threads
A new women's apparel retailer has set up shop in downtown Charleston.
Boston-based Sara Campbell Ltd. now operates at 195½ King St. The chain includes 28 stores in New England, the Midwest, mid-Atlantic and Florida.
Furniture arrangement
Citadal Mall has a new tenant.
Atlantic Bedding and Furniture recently relocated its West Ashley store to a 6,256-square-foot space in the shopping center. Christina and Todd Tononi own and operate the store.
The store will host a grand opening with discounts, giveaways and prizes starting at 10 a.m. Saturday.
Reclaimed space
A new business is opening near the Olde Village in North Charleston.
The Station Park Circle, a site for reclaimed and vintage furniture and home accessories, is set to open Saturday at 4610 Spruill Ave. in a former five-bay auto repair shop. Sharon Payer will operate the site in the leased space.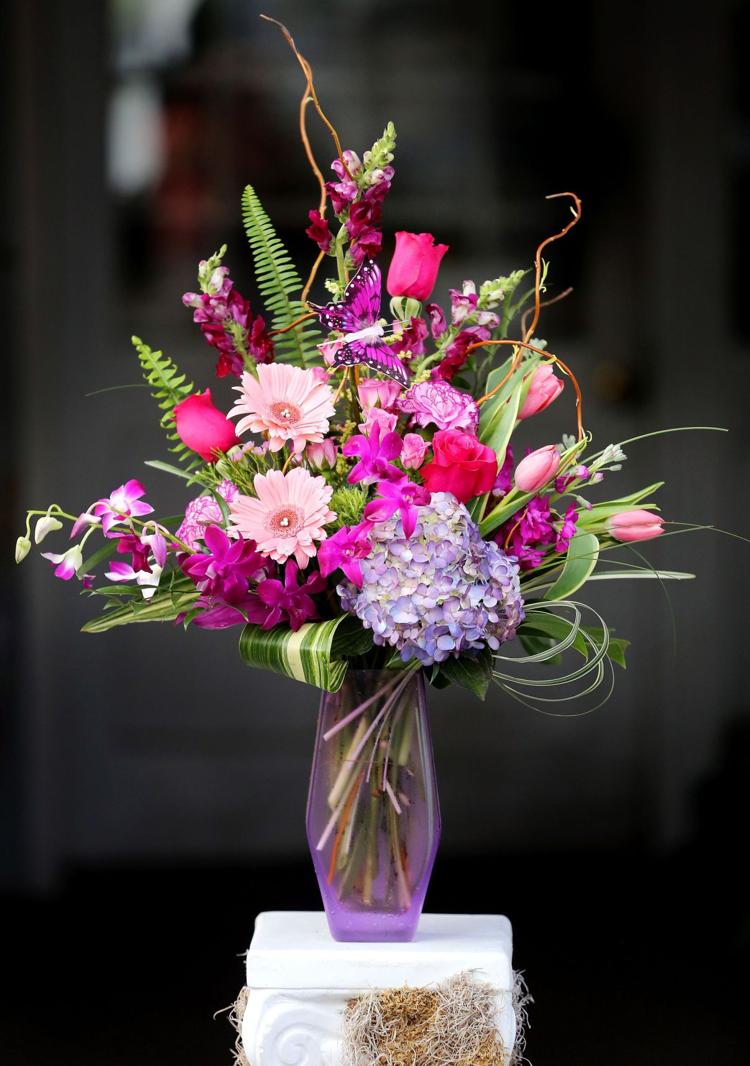 Money on moms
The second-biggest spending holiday of the year is this weekend.
Mother's Day ranks only behind the Christmas shopping season in the amount of money laid out each year on gifts, dinners, cards, flowers, spas and other items.
The National Retail Federation predicts spending will be the second-highest ever this year at $23.1 billion, coming in just slightly under last year's record-breaking total.
About 86 percent of Americans will celebrate Mother's Day and spend an average of $180 per person, just under last year's $186 per person, according the retail trade group's latest survey.
The most money will be spent on jewelry. About $4.6 billion in earrings, bracelets, necklaces and rings will be purchased by more than a third of all shoppers. The 35-44 age group will spend the most on all gifts, averaging $224 each.
Second Sunday
And in case you are looking for another way to treat your mom, Second Sunday on King Street falls on Mother's Day. The street is blocked to traffic during the afternoon between Calhoun and Queen streets, allowing patrons to shop, dine and stroll along a car-free King Street. Street performers and other treats are generally part of the lineup.
The full event schedule is published Friday at 2ndsundayonkingstreet.com.
Going dark
A second tenant is pulling out of the Cigar Factory on East Bay Street in downtown Charleston.
Nordstrom-owned Trunk Club, a high-end apparel store that offers personal styling, is closing and will stop taking customer appointments on June 1, according to a company spokeswoman.
The announcement follows the departure of Koko FitClub in April. It offered customized fitness regimens and closed its other location in Mount Pleasant as well.
Clucking again
All of the Church's Chickens restaurants are once again serving throughout Charleston after several of them abruptly closed nearly three months ago.
The Atlanta-based chain reopened the fast-food diners during the past week, according to a company spokeswoman. Several restaurants in the region went dark in February after disputes over unpaid loans, rents and back taxes.
Reopened diners include those at 492 Meeting St. on peninsular Charleston, 1829 Sam Rittenberg Blvd. in West Ashley, and 5543 Dorchester Road and 6138 Rivers Ave. in North Charleston.
The location at 3303 Rivers Ave. in North Charleston never closed but it started doing business in early March under new management as a company-owned location.
Church's Chicken corporate headquarters said after the closings the company was trying to secure new leases so the locations could open as company-operated restaurants.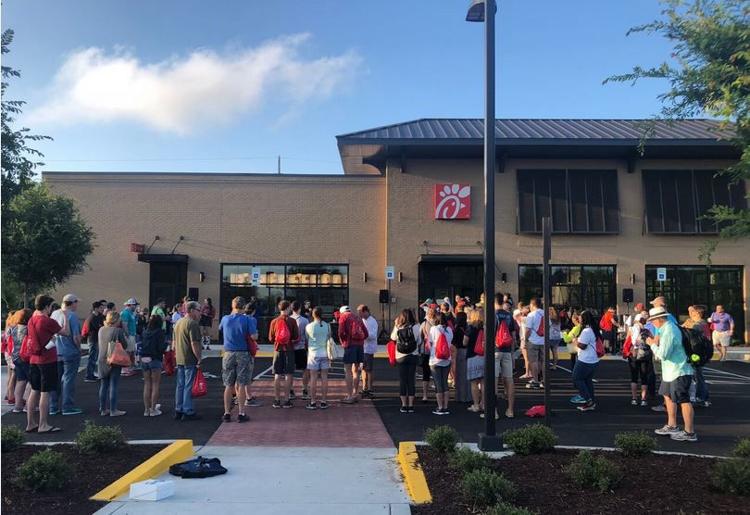 On a mission
People lined up at the Charleston area's newest Chick-fil-A restaurant before the sun came up Tuesday.
But they weren't there for egg whites and chicken sandwiches.
Eighty-eight people were standing outside the new eatery in Mount Pleasant before 6 a.m. They were the first of what would become 100 soon-to-be customers to volunteer by 8 a.m. for community service work the day before the 653 Long Point Road restaurant opened.
Those in line were whisked away by charter bus to Water Mission in North Charleston to assemble hygiene kits that are shipped to disaster-stricken portions of the globe.
The volunteers returned to the new Chick-fil-A location by late afternoon Tuesday to receive a digital card with a year's supply of free meals, one each week for a sandwich, fries and drink.
The new restaurant, a third for the Atlanta-based chain in Mount Pleasant, opened Wednesday.
Moving up Meeting
Also, as apartment development spills north along Meeting Street on the Charleston peninsula, night life is likely to follow.
On Tuesday, Kingsmen LLC will ask the city's Board of Zoning Appeals to allow a late-night bar within 500 feet of a residential district and to allow 1,191 square feet of inside patron use for a bar without eight required off-street parking spaces for the property at 2 Carlson Court.
Kingsmen is registered to Ling Li of West Ashley.
The small, rather unknown dead-end avenue is off Meeting Street and sits beside the Courier Square mixed-use project under development at Meeting and Columbus streets on land owned by the parent company of The Post and Courier.