A former retail icon is slipping away from the Charleston landscape.
Sears will close its Citadel Mall store in August, its last regional big-box offering in the Charleston area.
"We are making the difficult, but necessary decision to close the Sears store and Sears Auto Center at Citadel Mall in Charleston," Sears spokesman Howard Riefs said Thursday.
The auto center will close in early June, and the store will go dark in early August. The liquidation sale will begin May 18.
"We have been strategically and aggressively evaluating our store space and productivity and have accelerated the closing of unprofitable stores as previously announced," Riefs said. "This is not an effort solely aimed at cost savings but is part of a strategy we have been executing against, as many of our larger stores are too big for our needs."
He added that fewer stores in the right size will help "Sears Holdings ... meet the realities of the changing retail world."
Longtime customers lamented the store's departure.
"I'm bummed," said John Ells, who was visiting Charleston with his wife, Jacyne, and looking for a shirt.
The Florida couple have been shopping at the retailer since they were children and have maintained a credit account with the company since 1972.
"When you grow up with something, it's sad to see it go," John Ells said. "I get all of my tools here. I used to travel for work a lot and, when i forgot something, I knew I could get it at a Sears store."
Jamie Hamilton of James Island couldn't believe the store is shutting down.
"It's a shock to me," she said while waiting at the checkout counter with her children. "I thought it would stay here longer."
Customer Florence Brown believes the store's closing will inconvenience those with limited means to get around.
"It's so sad to hear about it," the Johns Island resident said while waiting to pay for a piece of jewelry. "I will miss it."
The 132,000-square-foot closing follows the Illinois-based retailer's departure from Northwoods Mall in North Charleston last summer.
It's also the second major retailer to pull out of the struggling West Ashley shopping center.
J.C. Penney closed last July at Citadel Mall. That site will be leased by the Medical University of South Carolina as an outpatient center.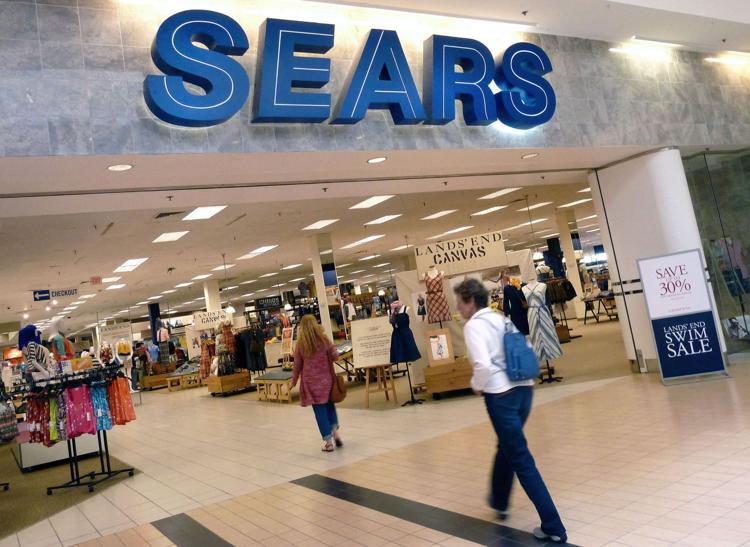 Belk, Dillard's and Target remain as the major anchors of the 1.1 million-square-foot retail destination. All of the anchors at Citadel Mall own their space independently from the mall's interior, which was bought in early 2017 by a group headed by local real estate agent Richard Davis.
Sears has been struggling for some time after falling out of favor with consumers amid stiff competition from a slew of other retailers. Over the past few years, it also has shuttered all of its Lowcountry Kmart stores. The company owns Kmart.
Sears will continue to have a Hometown Dealers store in Moncks Corner and an appliance outlet store in North Charleston, according to its website.