The largest homegrown bank in the state won't be able to claim that geographic distinction much longer.
Investors of South State Corp. gave the thumbs up last week to a corporate tie-up that would move the 86-year-old lender's headquarters from central South Carolina to central Florida. 
The votes were being cast and tallied about three weeks after the sale of the Palmetto State's second-biggest financial institution to an out-of-state suitor. United Bank of West Virginia officially took ownership of Charleston's CresCom Bank on May 1.
The pending marriage between South State and the parent of CenterState Bank of Winter Haven, Fla., was announced in January. At the time, the stock swap was valued at $2.97 billion. The subsequent pandemic-related market turmoil has slashed that figure by 40 percent, to about $1.77 billion as of last week.
The deal will create a Top 10 Southeast bank, with projected assets of $34 billion, deposits of $26 billion, 300-plus branches and more than a million customers in six contiguous states.
Columbia-based South State is technically the buyer, but the shareholders on the other side of the table will control 53 percent of the combined franchise. Also, the corporate office will be in Winter Haven. And CenterState CEO John Corbett will retain that title after the deal is finalized.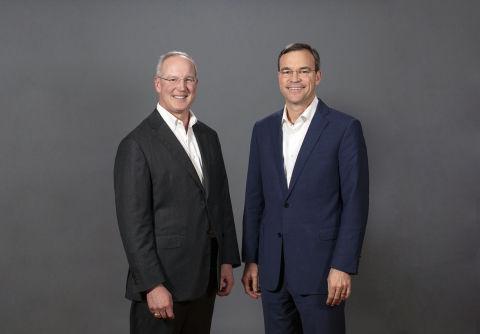 "We feel confident that the merger will close on schedule in the third quarter, and there is also a small chance we can complete the merger ahead of schedule," Corbett, a graduate of Bob Jones University in Greenville, said in an April 24 earnings call.
The South State name will stick around when the two branch networks and back-office systems are formally combined under one brand in mid-2021. So will the existing SSB stock market symbol.
South State CEO Robert R. Hill Jr. isn't going away either, but he will assume a different role. The Citadel graduate will be executive chairman of a newly announced board to be made up of eight directors from each bank.
Early estimates called for merger-related cost savings of about $80 million by 2022 though the virus fallout could affect the timeline. South State has stressed that it expects to maintain a "significant presence" in its major markets in Atlanta and the Carolinas, including the Charleston region, where about 25 percent of its 2,550 employees work.
The bank's corporate family tree can be traced to a tiny Orangeburg lender that opened during the Great Depression in 1934 and later became SCBT Financial.
Its growth accelerated after the last downturn more than a decade ago, when it went on an acquisition binge as a "Carolinas consolidator." A landmark purchase was SCBT's 2013 buyout of First Federal of Charleston, a deal that spawned the South State name.
Informal and intermittent merger talks between Hill and his like-minded counterpart at CenterState began in August 2018, according to a blow-by-blow recap filed with the Securities and Exchange Commission. The idea reached the board level about a year ago. Talks turned serious in October.
Two prevailing themes in the premarital discussions were "benefits of scale" and the corresponding need to invest in costly technology to keep pace with larger rivals. It was the same sort of dilemma that helped push SunTrust into the arms of BB&T in December to create Truist Financial.
"We both felt the next wave of consolidation would include a few important banks of like size combining," Hill said in announcing the CenterState deal on Jan. 27. "We did not know at the time how right we were."
It's highly unlikely, at least in the short run, that South Carolina will ever be home to another bank quite as large as South State, which has grown to about $16 billion in assets from about $2.7 billion a decade ago.
Once the CenterState deal closes, Greenville's Southern First will become the top financial institution headquartered in the state. It has $2.4 billion in assets spread over 13 offices.