The so-called base rates on South Carolina Electric & Gas power bills are frozen solid until 2021, a condition of the recent sale of the hobbled utility to Dominion Energy.
But the ice is likely to thaw rather quickly once that reprieve ends, with nary a day to spare.
Dominion's top brass was the first to sound the clarion call, giving a heads up to investors, customers and regulators earlier this month.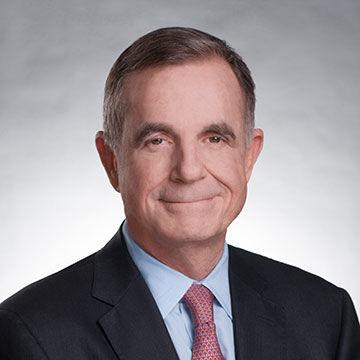 CEO Thomas Farrell said the company plans to submit the paperwork next year asking regulators for permission to adjust what it charges SCE&G's 720,000 electric customers around the state.
"Those new rates, subject to approval, will become effective on Jan. 1, 2021," he said during his quarterly conference call with analysts on Feb. 1. "Over the coming months, we will continue to build trust with customers, employees, regulators and policymakers by keeping our commitments and being a transparent and responsible corporate citizen."
The cost of electricity has become a sore subject in SCE&G's territory. Users in its 24-county service area saw their bills climb nine times over about as many years to finance two unfinished reactors at the V.C. Summer Nuclear Station. 
Dominion didn't specify which direction its South Carolina rates will be heading in 2021 — though it's hard to imagine they'll go down given that SCE&G customers will be paying off debt from the failed Midlands project for another two decades.
Farrell said the "rate case" to be filed with the S.C. Public Service Commission next year will "reflect recovery of traditional electric utility capital investment" that Dominion isn't recouping right now.
This was part of the grand bargain that ended with the Jan. 1 sale of SCANA Corp. The Cayce-based SCE&G parent nearly went bankrupt after it abandoned its disastrous nuclear ambitions in July 2017. By that point, about $2 billion of ratepayer cash had been shoveled into the failed Fairfield County project.
As it sought approval to buy SCANA, Dominion announced late last year that it would cut the amount of V.C. Summer-related debt that SCE&G customers would have to shoulder over 20 years by about two-thirds, to roughly $2.3 billion.
It also agreed to leave its existing electric base rates in South Carolina alone until 2021, while ditching a plan to pay cash rebates averaging $1,000 each.
Regulators took the deal.
Base rates form the foundation of an electric bill. In a monopoly situation, they're calculated by factoring a utility's guaranteed return against the costs of providing reliable service, from running power plants to maintaining transmission lines. 
The final figure is combined with fuel costs — those are adjusted separately every year — to come up with the final per-kilowatt-hour price customers pay.
SCE&G's base rates haven't been changed since 2012.
Dominion plans to drop its filing with regulators in Columbia by mid-2020, spokesman Ryan Frazier said.
The particulars will be of some interest. And they promise to be complicated.
Frazier said rate cases typically include both "puts and takes" that can change the math. For example, any savings Dominion yields from the recent SCE&G acquisition nudge the base figure lower. Other factors, such as rising interest rates, could tilt it higher.
It'll fall to the Public Service Commission to sift through the data and decide what's fair in what could be one of the panel's first major rate-making tests since the V.C. Summer calamity.
SCE&G customers and interest groups of all stripes will have a chance to participate in what is is sure to be a closely watched deliberation. 
"It's too early to determine where's it's going to shake out because there are a lot of moving parts," Frazier said.