COLUMBIA — SCANA Corp. would be pushed to bankruptcy if it's forced to stop charging $37 million a month for its abandoned nuclear project, the company told state utility regulators Tuesday, a result that would leave hundreds of thousands without power.
Regulators are considering whether to roll back a series of rate hikes intended to pay for a pair of abandoned $9 billion nuclear reactors north of Columbia.
"I don't think anybody in this room wants SCANA to go into bankruptcy, and if they do, they don't know what that means," said Belton Zeigler, a Columbia attorney who has long represented the Cayce-based power company.
The S.C. Public Service Commission did not decide anything Tuesday, but said it would issue a ruling soon on whether customers of SCANA subsidiary, South Carolina Electric & Gas, continue to pay for the partially finished power plants. 
SCANA sought to define that debate with a bleak picture of its finances. A rate cut would spook investors who finance its work by lending money and buying its stock, Zeigler told regulators during the hearing that stretched for eight hours. The utility would likely default on its loans, sending the state's largest company to bankruptcy.
Few power companies have gone under in the heavily regulated utility industry. But if SCANA goes bankrupt, Zeigler says the company may not be able to provide electricity to its 700,000 customers.
In documents filed with the commission, SCANA's attorneys pointed to the dire situation in Puerto Rico, where a bankrupt utility has struggled for months to restore power after a hurricane. The problems there have been exaggerated by lenders' reluctance to risk money on the island.
"Financial strength, access to liquidity and investment grade ratings are essential for a utility to have the financial flexibility to respond to emergencies and extreme events such as hurricanes, tornadoes and floods," Ellen Lapson, a utility consultant hired by SCANA, said in written testimony.
Some S.C. lawmakers, however, believe SCANA is using the threat of bankruptcy as leverage. Rep. Peter McCoy, a Charleston Republican who led a special House committee that investigated the nuclear cancellation, says the company is using fear tactics to sway the decision of utility regulators and legislators.
"Frankly, I'm just not going to be bullied into believing that," McCoy said. "They have options, period."
Gov. Henry McMaster agreed.
"SCANA and (its project partner) Santee Cooper created this disaster, so they should pay for it and deal with the consequences — not the innocent ratepayers," said Brian Symmes, McMaster's spokesman. 
SCANA and state-owned power provider Santee Cooper have navigated a financial maelstrom since the summer. The utilities walked away from their plans to expand the V.C. Summer Nuclear Station in Fairfield County after investing more than $9 billion and nearly a decade of work.
The issue affects the nearly two-thirds of South Carolinians who get their electricity from SCE&G, Santee Cooper and the 20 electric cooperatives who resell the public utility's power.
The S.C. Legislature is also considering whether to scale back the power bills for SCE&G electric customers. But the state's seven utility commissioners could cut monthly electric bills before the General Assembly returns Jan. 9.
"You are eminently qualified to deal with it here, and you are eminently qualified to deal with it now," Scott Elliott, an attorney representing industrial electric users, told the commission.
SCE&G customers have been paying the tab since the project got underway thanks to a 2007 state law that allowed power companies to charge ratepayers before plants were completed. Nearly a fifth of SCE&G customers' monthly bills are earmarked for the scuttled project.
The state's utility watchdog agency, Office of Regulatory Staff, wants that to stop immediately. The agency has asked the commission to block SCANA from collecting $445 million a year from customers for the reactors.
Shannon Bowyer Hudson, an attorney for the Office of Regulatory Staff, argued that some of the rate increases that paid for the project were based on a "flawed foundation." Hudson said regulators weren't given access to an audit that was highly critical of the project in 2016, raising alarms about its engineering drawings and oversight.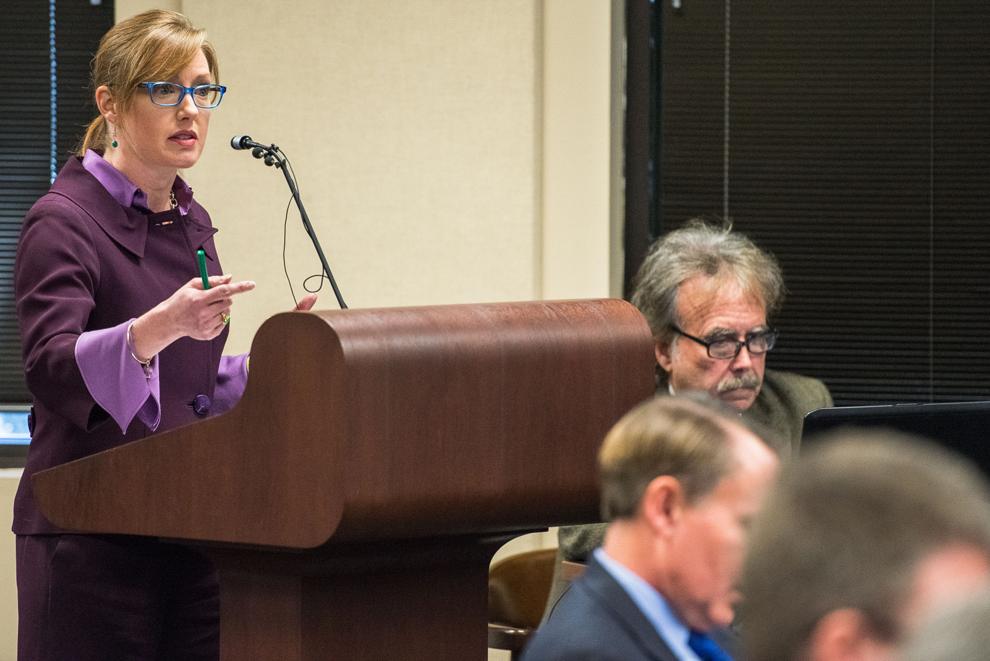 What's more, Hudson said, they weren't given a copy of an earlier draft of the audit, which raised additional questions about whether the reactors would be finished in time to receive $2 billion in tax credits. Those questions were deleted from the final report.
"You should have had this information," Hudson told the state's seven utility commissioners. 
"We are not looking to damage the company," Hudson added. "But we are wanting to do what is right and what we think is right is to suspend the revised rates."
Attorney General Alan Wilson personally asked the commission to reduce the bills of SCE&G customers, arguing that 2007 law — the Base Load Review Act — was not constitutional.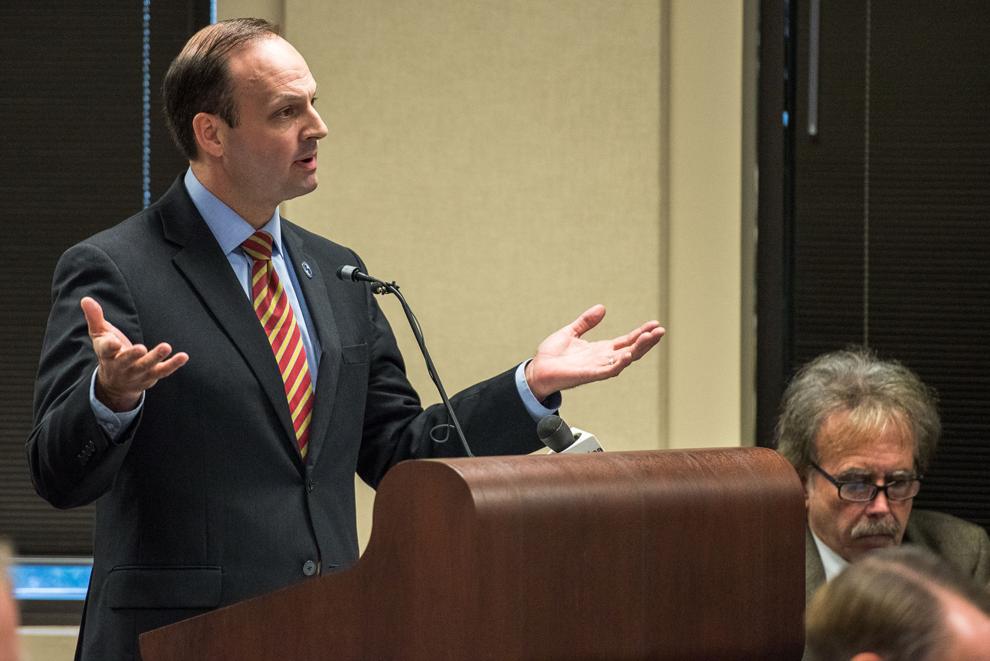 Wilson, who is running for reelection next year, said the act was not for the "public good," but was for the "private good" of SCANA's investors. 
SCANA pitched a plan last month to cut customers electric bills by 3.5 percent, but if the commission makes more dramatic cuts, Zeigler suggested it would have catastrophic effects.  
"If you go much beyond that, you could create this cascade of bad events," Zeigler said. 
Lawmakers said they largely agreed that the state needed to make sure SCANA didn't go bankrupt. They suggested there might be a middle ground between letting the higher rates stand and cutting them completely.
"It would be bad. It would be bad for our state if they go bankrupt," said Rep. Russell Ott, D-St. Mattews, who helped lead a House panel that investigated the project. "We've got to figure out a way to be as fair to the customer as we possibly can while allowing them to stay afloat."
But, he added: "If their ratepayers don't get relief — significant relief — then we will have failed to do our job."