You're seeing the Post and Courier's twice weekly business newsletter. Get all the openings, closings, and the business stories that are shaping Charleston and South Carolina here.
---
The one to watch
It's National Travel and Tourism Week, which may sound ironic, given that the U.S. is still in the midst of a pandemic. 
Since 1983, travel leaders have designated the first full week of May to celebrate the industry's wide-reaching economic impact. The show still went on this week, thanks to social media, with the theme "Spirit of Travel." 
Destinations across the U.S. shared videos of "virtual visits," and encouraged Americans to share their favorite travel memories. 
In an announcement of National Travel and Tourism week's kickoff, U.S. Travel Association CEO Roger Dow called the coronavirus health crisis the industry's "toughest challenge yet," but insisted that the "spirit of travel has not been shattered." 
South Carolina is well acquainted with travel's economic power. Tourism is a $24 billion industry here.
Just a month before travel was put on pause because of COVID-19, tourism leaders in the state got great news: South Carolina travel had its seventh consecutive record year. Charleston broke records again, too, when its market alone generated $9.67 billion in economic impact from tourism in 2019. 
But the coronavirus has put a stop to that streak. Duane Parrish, the state's tourism director, predicts annual revenues will be cut in half this year. That would bring annual revenue from travel back to the level it was at about two decades ago in 2000 and 2001, based on annual data. 
Revenue from international travel is expected to all but disappear with a 90 percent drop in spending. Domestic travel revenue will take a smaller hit, about 40 percent. Capital investments related to tourism will likely drop by about the same percentage.  
Loss estimates are similar on a national level. A recent Oxford Economics study predicted overall travel revenues will be down 45 percent for the year, factoring out to a $519 billion decrease in travel spending. 
That would put travel expenditures in the U.S. around $600 billion, close to recorded spending levels in the first several years of the 2000s. 
Airline activity has been pushed even farther into the past: COVID-19 has sent recent passenger numbers to the lowest levels since the 1950s. 
At this point, with some restrictions starting to lift and businesses reopening, Parrish said he thinks the tourism sector has already reached its lowest point during the health crisis. 
"We bottomed out, and now we're on the way back up," Parrish said. 
Hotel occupancy inched upward last week, reaching just over 31 percent. Statewide hotel occupancy had dropped to about 20 percent in mid-April, a more than 71 percent decline from the same week in 2019. 
Lodgings are also starting to reopen. About half of South Carolina's roughly 1,200 hotels closed temporarily because of the coronavirus pandemic. By Thursday morning, the number of closed lodgings in the state had dropped just below 200.
That's in large part because the state's most popular tourism destination, Myrtle Beach, allowed hotels and vacation rentals to reopen on May 1 after ordering them to close for the month of April. 
Hotel closings in the Grand Strand had accounted for the majority of the about 570 hotels in the state that closed their doors because of the virus. 
As properties reopen, they're facing all-new questions about how to operate safely.
Earlier this week, the U.S. Travel Association released "Travel in the New Normal," a set of guidelines for travel-related businesses. The 15-page document gave an overview of six general recommendations:
Adapt routines to reduce the risk of COVID-19 transmission. Suggested practices include using masks and gloves, installing physical barriers like transparent screens and encouraging physical distancing.
Consider implementing "touchless solutions." Contactless technology could be used for things like ticketing, check-ins and payment. 
Revamp cleaning and sanitation practices. Suggestions include increasing the frequency of cleaning procedures, providing hand sanitizer in public spaces and modifying business hours to do extra sanitation. 
Promote health screening for employees and guests. In addition to telling workers to stay home if they are showing any symptoms, that messaging should be sent out to potential travelers, too, per the guidelines.
Have a plan in case an employee tests positive for COVID-19. Travel businesses should have a "checklist of actions" at the ready. 
Follow best practices for food and beverage service. The FDA released guidelines for restaurants during the pandemic, and the National Restaurant Association has a reopening guide, too. 
At the state level, the S.C. Restaurant and Lodging Association released its own guidelines for a phased reopening of restaurants last week. Similar plans have been drafted and will be released soon for South Carolina's hotels and attractions. 
Check out our other recent coverage about South Carolina tourism:
---
Want to receive this newsletter in your inbox every Monday and Thursday? Sign up for free.

---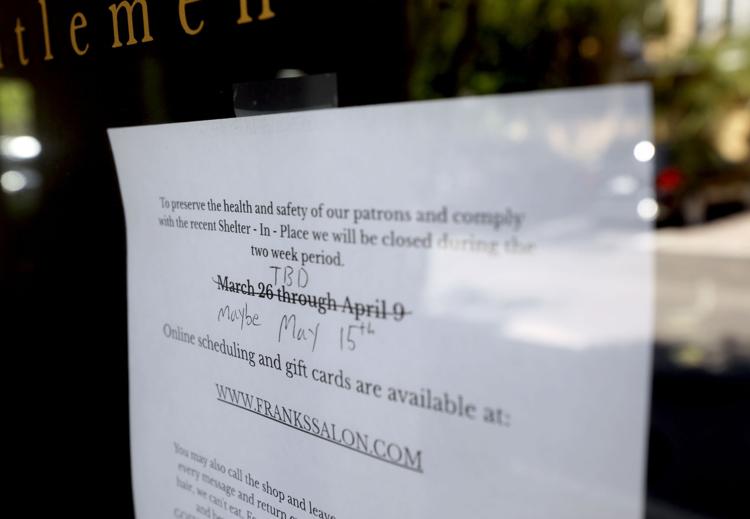 Financial statement
"The smaller the business, the more harm is being caused by this virus. We need to move as quickly as we can and as safely as we can."
— Gov. Henry McMaster
The Republican governor said Tuesday he could make a decision on when and how salons can reopen "next week and possibly even this week."
South Carolina also rolled out a new website for accelerateSC, the task force McMaster formed to focus on reopening the state's economy. You can view that website here and more about what McMaster said on salons here. 
You can find updated data on our COVID-19 dashboard. Another nine deaths and 97 cases were reported Wednesday, bringing South Carolina's total number of cases close to 7,000 and total deaths to 305. 
Openings and closings
Other stuff you should know
Sound smart while working from home 
"Hey boss, did you know electricity usage in South Carolina has dropped significantly during the coronavirus pandemic?"
With businesses and schools closed because of the health crisis, demand for electricity has dropped statewide. Santee Cooper and Dominion Energy, two of South Carolina's largest power providers, saw demand shrink by 8 percent and 9 percent, respectively.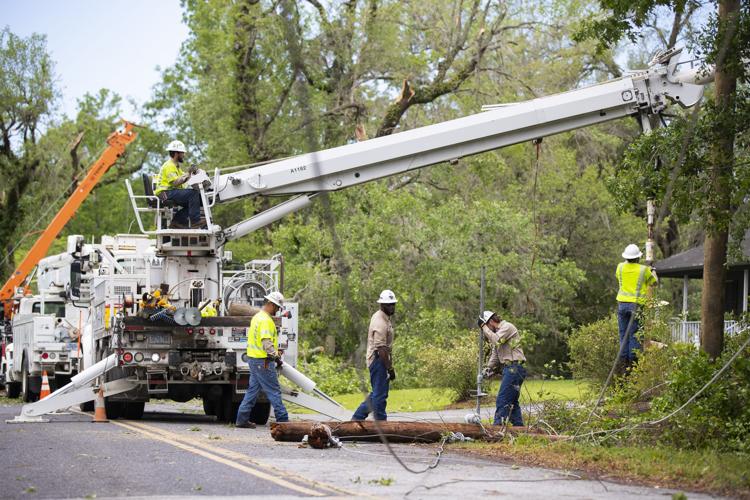 The increased residential use caused by more people working from home hasn't made up for the power usually required by the businesses that have closed, according to a spokesman for Duke Energy. 
Mark Bonsall, the CEO of the state-owned utility Santee Cooper, said they expect to see revenues drop by millions of dollars. If demand remains low, he said his team may need to rethink their long-term energy plan. 
This trend has been experienced worldwide. The Washington Post reported last month that New York City saw electricity demand drop as much as 18 percent on weekday morning hour compared to a typical spring day. And in Germany, which is Europe's leading power market, electricity demand is falling, too, Reuters reported yesterday. 
Do you want this newsletter delivered to your inbox? Subscribe here.
Craving more? Check out all of the Post and Courier's newsletters here.