SC students can pay in-state tuition out-of-state. Here's how.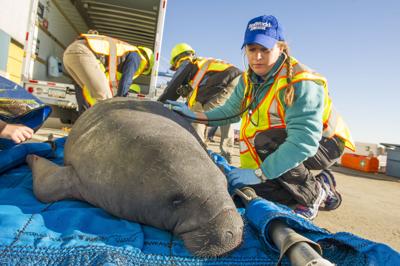 For South Carolina students considering college options, it's important to know that residents can be eligible for in-state tuition at colleges in other states, and that most offer lower in-state tuition than the Palmetto State.
That's true for undergraduate, graduate, and doctorate-level programs, and for students transferring to a four-year program from a two-year school such as a technical college.
The Academic Common Market and Regional Contract Program are multi-state agreements that make in-state rates available, for certain programs at particular institutions. If the programs offered match a student's goals — and the student can gain admission — they can be a great way to save money.
Some public institutions independently offer in-state rates to residents of neighboring states, but the ACM and Contract programs are formal arrangements, and students can search for eligible programs online at sreb.org/south-carolina or sreb.org/academic-common-market.
In some participating states, in-state tuition and fees are thousands of dollars lower than South Carolina's in-state rates, which are the ninth-highest in the nation according to The College Board. In-state tuition and fees in Florida, during the last school year, were about $6,000 less than in South Carolina for a year of study.
So, paying in-state rates in a different state usually means a lower cost. However, South Carolina's lottery-funded scholarships and tuition tax credit are only available to qualifying residents who attend in-state schools.
Under the ACM agreements a South Carolina resident could, for example, pursue a bachelor of science degree in forensic chemistry or geological engineering at the University of Mississippi and pay the in-state rate for tuition and fees, slightly above $8,000, instead of the more than $20,000 out-of-state rate, or the more than $12,000 in-state average in South Carolina.
South Carolina has agreements with institutions in Alabama, Arkansas, Delaware, Florida, Georgia, Kentucky, Louisiana, Maryland, Mississippi, Oklahoma, Tennessee, Texas, Virginia, and West Virginia. North Carolina dropped out of the program years ago, and some states (Florida, Texas) and institutions (Auburn University, University of Georgia) only offer in-state rates for junior and senior years.
Under the Regional Contract Program for certain medical degrees, South Carolina residents who want to earn an optometry diploma can pay in-state tuition at the University of Alabama at Birmingham School of Optometry, or Southern College of Optometry in Tennessee. Those seeking a degree in veterinary medicine have three options: University of Georgia, Mississippi State University, and Tuskegee University. There are limited spots at each school, each year.
Both the ACM and Contract programs require South Carolina residents to obtain certificates of residency from the state's Commission on Higher Education, and gain admission to the program they want to attend.
For South Carolina residents the Contract Program is very focused, with two courses of study offered at five institutions, and a limited number of spaces.
The ACM program offers hundreds of programs at dozens of institutions, at the bachelor's, master's, and doctorate levels.
Reach David Slade at 843-937-5552. Follow him on Twitter @DSladeNews.