A former Charleston Southern University economist who swindled hundreds of investors out of millions has been turned away in another attempt to have his lengthy sentence vacated and reconsidered.
In an Oct. 22 decision that was posted online this month, the U.S. Fourth Circuit Court of Appeals denied the latest legal challenge by Al Parish.
Parish, who once called himself "Economan," was seeking to have his 24-year-plus incarceration vacated and reconsidered.
He filed his very first appeal with the Fourth Circuit a few years ago after learning his sentencing judge had bought a pair of cuff links at a 2007 auction of assets Parish had acquired as part of his investment fraud. The former professor called the purchase an "appearance of impropriety" that was a "clear-cut violation" of the judicial code of conduct.
The Richmond, Va.-based Fourth Circuit sided with Parish on some points, but it ultimately dismissed the case after determining the alleged violation was "inadvertent."
Parish wasn't satisfied. He filed a lawsuit in U.S. District Court in Charleston in late 2017, representing himself in the proceedings. Judge Richard Gergel found that the rule of law the complaint cited "does not provide relief from judgment" in a criminal matter.
Parish was allowed time to rework his lawsuit, but the case was tossed after he missed the deadline. He asked Gergel to reconsider and was denied.
So Parish requested that the Fourth Circuit take a look at his case on Oct. 19. The court affirmed Gergel's decision a few days later.
"We have reviewed the record and find no reversible error," the justices wrote.
Parish was a well-known business professor and economic commentator who was charged in 2007 as the mastermind of a $66 million scam that claimed nearly 600 victims. He pleaded guilty to two counts of mail fraud. He's serving his time in Butner Federal Correctional Institution in North Carolina.
Whether Parish will try to take his case to the U.S. Supreme Court remains to be seen.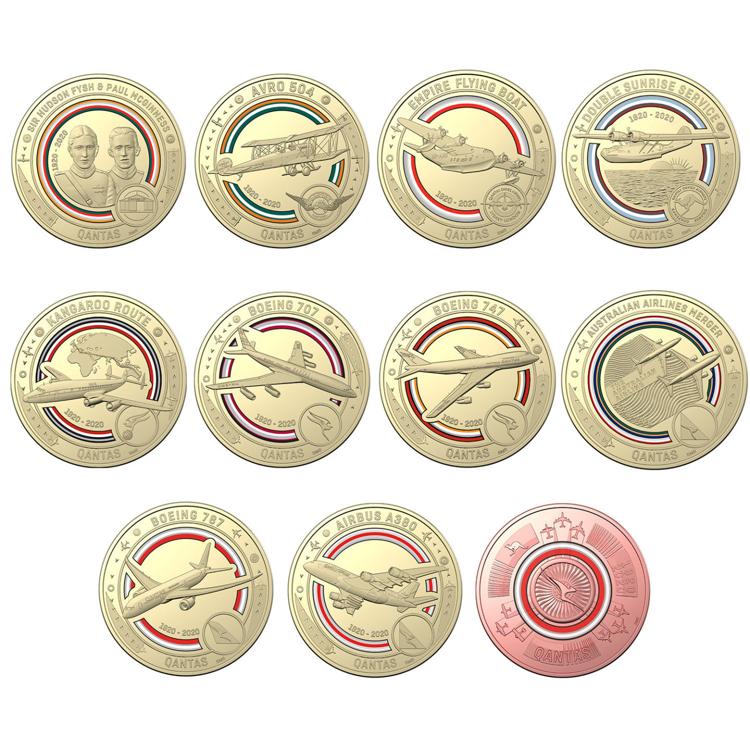 To coin a plane
The 787 Dreamliner that Boeing Co. builds in North Charleston and Everett, Wash., is being featured on a $1 coin that can be used as legal tender in shops, restaurants and other establishments. 
The only catch: You have to go to Australia to spend it.
Qantas, the flagship carrier Down Under, is rolling out the limited-edition coin to commemorate its 100th anniversary, which takes place next year. The Dreamliner currency is part of an 11-piece set featuring icons of the carrier's century of flight, including one bearing the image of Qantas founders Sir Hudson Fysh and Paul McGinness.
Boeing's model 707 and 747 planes are also featured on coins.
In addition to the uncirculated sets targeted at collectors, the Royal Australian Mint will produce 5 million of the coins for general circulation beginning in February.
Qantas will have 14 787-9 Dreamliners in its fleet by the end of next year. The airline is using the wide-body jet on some of its longest flights, including this month's record 19-hour, 19-minute London-to-Sydney test route featuring two sunrises.
The duration of that flight was three minutes longer than a New York-to-Sydney test flight in October.
U.S. coin collectors won't have to spend a day on a plane to get the Qantas commemorative coin set. It can be ordered online at https://bit.ly/2D4kVMq for approximately $125 in U.S. greenbacks.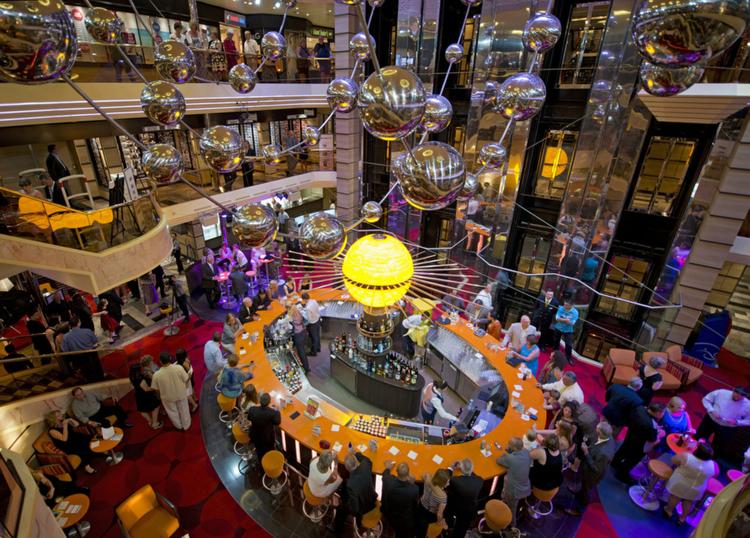 In the drink
Passengers on the Carnival Sunshine looking to quench their thirst with an icy soda could hear the old Saturday Night Live catchphrase "No Coke, Pepsi" come 2020.
The Sunshine and all other pleasure ships operated by the Miami-based cruise line will switch from Coca-Cola to PepsiCo beginning in January.
Along with its namesake Pepsi-branded products, the new supplier's drink offerings include Pure Leaf, Naked Juice, Gatorade, Mountain Dew, Starbucks, Sierra Mist and Sierra Mist Zero Sugar, among others.
"PepsiCo's lineup of beverages will give our guests access to leading brands in growing non-soda categories like iced tea, juice and sparkling water, as well as popular soft drink brands that consumers love," Christine Duffy, Carnival's president, said in a statement.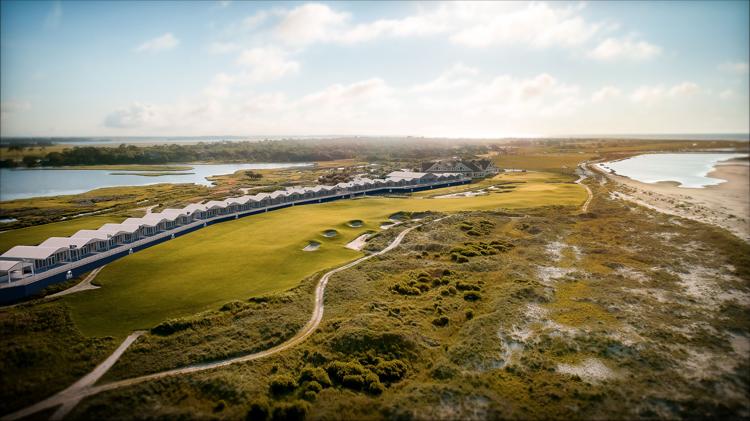 Halfway home
They're already at the turn for the 2021 PGA Championship to be held at Kiawah Island Golf Resort.
Tournament organizers last week announced half of the available catered hospitality offerings have been snapped up for the springtime event to be contested at the famed Ocean Course.
The all-inclusive catered and open-bar packages range from 50- to 100-person oceanfront "chalets" along the 18th fairway and 25-person skyboxes around the 17th green. 
So far, about 125 companies have signed on to entertain clients in style at the May 17-23 event, including Pittsburgh-based First National Bank and restaurant owner Halls Management Group, said Scott Reid, director of the 2021 PGA Championship. The luxury spectator packages run from $72,500 to about $180,000 and are a critical source of revenue for the tournament.
"We look forward to providing them all with a tremendous experience," Reid said in a statement last week.
All of the packages come with breakfast, lunch and afternoon buffets, an open bar and priority parking. Groups that book them also get assistance with  hotel reservations, house rentals, ground transportation and other services. 
Several of the groups that booked hospitality suites for the 2012 PGA at Kiawah — the first time one of golf's four annual "majors" has been held in South Carolina — have reserved spots for the next go-around as well. The championship seven years ago had an estimated economic impact of $193 million, according to the PGA and the College of Charleston's Office of Tourism Analysis. 
Tickets for the 2021 tournament are not yet available. 
Wheeling 'n' dealing
The ownership of a big Summerville-area warehouse that wheels and deals in tires is set to roll over in a deal that's certain to yield a fat sale price.
The 1.1 million-square-foot import distribution center near Jedburg has been occupied by TBC Corp. since it was completed in 2011.
The building has been through three owners over the past eight years. The original developer sold it to the real estate investment arm of military insurer USAA for $49 million shortly after TBC moved in. About three years ago, an affiliate of New York-based Gramercy Property Trust, which was sold last year to private equity giant Blackstone Group, paid $63 million for the warehouse, which sits on a 124-acre lot. 
The tire importer's proposed next landlord is a Delaware-registered entity with an innocuous name that reflects the physical address, 400 Trade Center Boulevard LLC. Other details about the buyer were not available.
The sale leaked into the public purview because elected officials are being asked to reassign a property tax break from the seller to the next owner, according to documents filed this month with Berkeley County Council.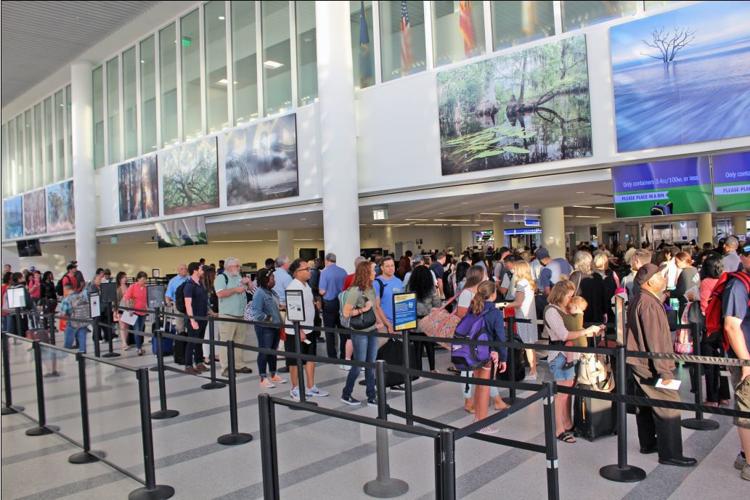 On approach
Charleston International is closing in on landing a new passenger record.
Through the first 10 months of this year, South Carolina's busiest airport ferried just over 4 million travelers coming and going, up 9.2 percent over the same time period in 2018.
In October, the terminal saw nearly 450,000 ticketholders arriving and departing, up almost 10 percent over the same month last year.
Airport officials predict the airport will shepherd between 4.8 million and 4.9 million passengers this year. Last year, the airport set a new record at 4.47 million people coming and going through its 15 gates.
Figuring in a 9 percent increase for November and December over last year's numbers, the airport is likely to see about 814,000 additional travelers before the end of the year.
For perspective, in 2010 Charleston International saw about 2 million passengers, a number that will be close to 2.5 times higher by the end of this year.
The Lowcountry airport is served by nine airlines traveling to more than two dozen destinations nonstop.
Mile High extension
Also noteworthy is that the Charleston-to-Denver nonstop air route will have a little more competition for the rest of the year after all.
Southwest Airlines will continue its flights through Jan. 5 with a few days off between now and then while United Airlines will offer daily service, according to Explore Charleston.
Denver-based Frontier Airlines ended its seasonal service to the Colorado capital Nov. 13, but plans to return next year at a time yet to be determined. Southwest will return with weekend service April 18.