Georgia ended its tax-free weekend in 2016. North Carolina stopped it in 2013.
But South Carolina continues to hold firm to offering customers a few cents off their purchases ahead of the new school year.
It's one of 16 states that still offer the shopping incentive. That's down from a peak of 19 in 2010.
Some call it a political gimmick that shifts shopping patterns and helps high-end shoppers more than those who really need it. Others believe it spurs spending and helps students, teachers and families save money on back-to-school purchases.
Whatever the outcome, South Carolina's Department of Revenue believes the sales tax holiday will save shoppers about $2 million to $3 million, money that can be spent for other purchases to help boost the economy or saved all together.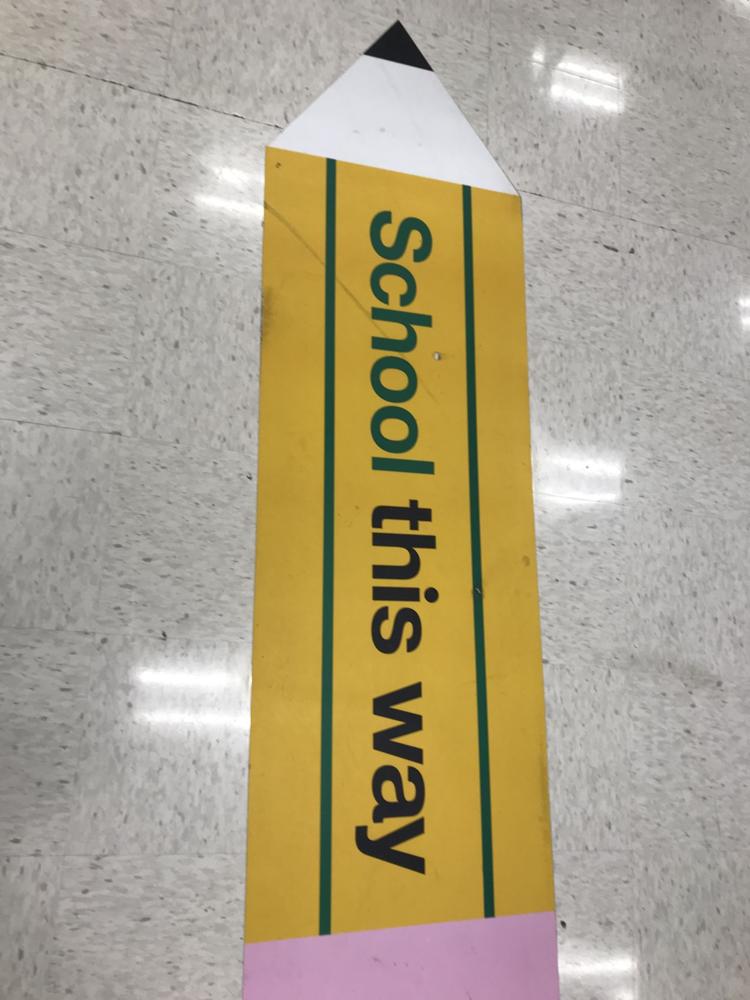 Starting Friday, clothing, computers, pencils, pens and numerous other items can be purchased without paying the 6 percent state sales tax and applicable local sales taxes. The sale runs through midnight Sunday.
The National Retail Federation predicts another good year for back-to-school spending. In all, shoppers will lay out $80.7 billion for grade school and college students. That's down from last year's projected $82.8 billion.
However, the average shopping family surveyed plans to spend more on all students. The reason the overall amount projected to be spent is lower is because fewer families surveyed reported having students of all ages attending school or college, according to the retail trade group.
Families with children in elementary school through high school plan to spend an average $697. That's up from $685 last year.
Those with college students are expected to spend an average of $977, which is up from last year's $942.
"Consumers are in a strong position given the nation's growing economy, and we see this reflected in what they say they will spend on back-to-class items this year," federation CEO Matthew Shay said.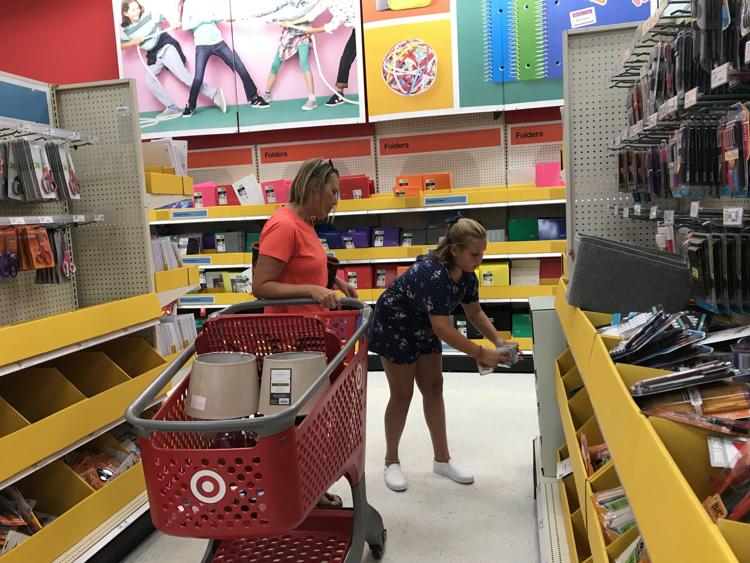 According to the survey, clothing and accessories will top K-12 families' expenses at an average $240, followed by electronics such as computers, calculators and phones ($203); shoes ($136); and supplies such as notebooks, pencils, backpacks and lunch boxes ($117).
College shoppers plan to spend the most on electronics ($235), followed by clothing and accessories ($149), dorm and apartment furnishings ($120) and food items ($99). 
While the National Retail Federation projects overall shopping to be down from last year, a Summerville-based retail research firm believes spending will be up.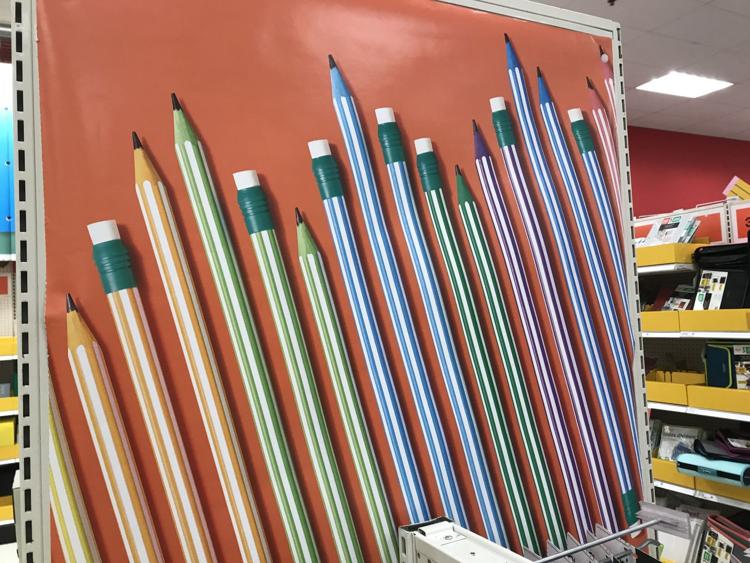 Britt Beemer of America's Research Group predicts total spending will rise between 4 percent and 6 percent.
"I would say sales are going to be up a few percentage points because the economy is so good," Beemer said.
He also believes revenue will be higher, not because of more consumer spending, but because prices are higher for some top-selling items.
For instance, Beemer said athletic shoes will be popular again this year simply because growing children need new shoes. But even if people buy the same number as last year, they will spend more because of rising retail prices.
"Their prices have shown the highest level of appreciation," he said.
Beemer also believes the sales tax holiday helps high-end shops more than promotional stores because the wealthy are not as price sensitive.
"They want to get back at the government so they will shop during tax-free weekend," he said.
For some Charleston-area shoppers, spending won't come close to the retail trade group's predictions and some will stay away from the stores next weekend just to avoid the expected crowds.
"It's not worth it to me to save a few bucks," said Heather Vick of West Ashley while shopping at Target with her daughter, Claire, 12, for a binder and looking at other school supplies.
She also has a 13-year-old son. Both attend the Charleston County School of the Arts in North Charleston.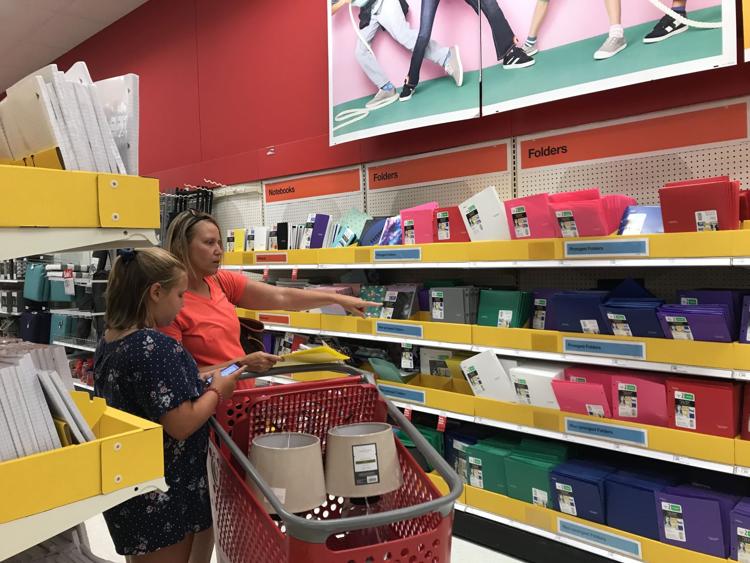 She doesn't expect to spend anywhere near $700 on back-to-school items.
"We buy clothes as they need them and not before then," Vick said. 
Alyssa Ward of Summerville also won't spend the retail group's projected amount on her two children, ages 5 and 6.
She is buying school supplies before the tax-free weekend because she believes "it doesn't make that much difference" for her two young children who don't need as much because of their ages.
For clothing, though, she and her husband, Nicholas, plan to be at the stores during the tax-savings event.
"For the clothes, it's worth it," the construction engineer said while picking up a few school supplies at Walmart.
The director of the state chapter of the National Federation of Independent Business urged shoppers not to forget small, locally owned shops during the weekend tax reprieve.
"The sales-tax holiday helps people get a bigger bang for their buck," director Ben Homeyer said. "The more we can do to encourage people to shop at small businesses means more jobs are created and the faster our economy will flourish."
Shoppers also should note not all items will be tax-free this weekend. Jewelry, cosmetics, eyewear, furniture and items placed on layaway are not exempt from sales taxes.