An Upstate real estate firm plans to invest up to $75 million to build a 500-acre solar farm along the Ashley River Historic District, on a property that once stirred up debates about rural development and annexation.
The 75-megawatt array, which will provide power to state-owned utility Santee Cooper, will be built on the Watson Hill tract. 
Spartanburg-based Johnson Development Associates hopes to break ground on the project by the end of 2022 or early 2023. Construction will take between nine months and a year to complete.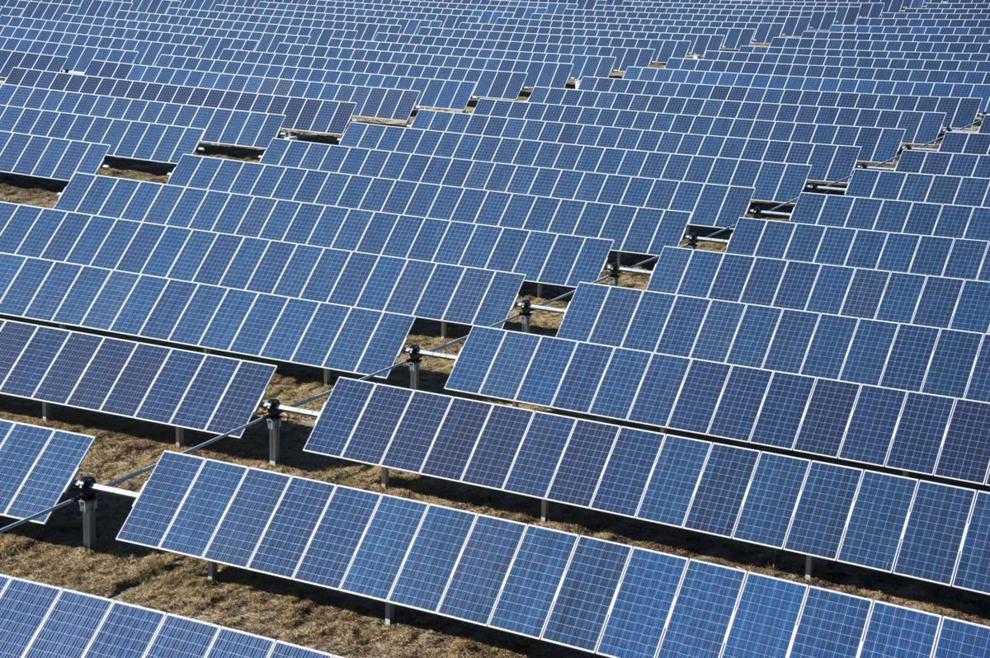 A large wooded buffer area just off scenic Ashley River Road will remain in place when the farm is completed, Dorchester County officials said. 
"This project is one of several transmission-level projects we are currently developing," said Hunter Dawkins, director of development at Johnson Development. "We are excited to be a part of diversifying energy sources in South Carolina."
The Upstate firm is one of several companies that the Santee Cooper has contracted with to add 425 megawatts of solar power to its grid by the end of 2023 "as we move away from some of our older fossil fuel stations," spokeswoman Mollie Gore said.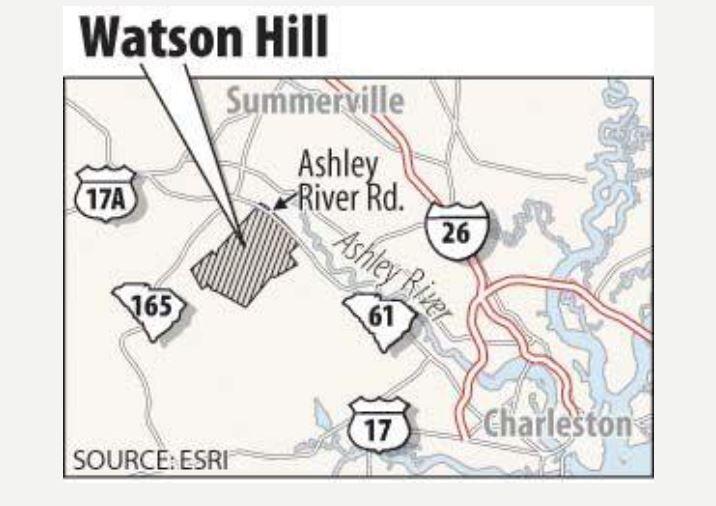 "In 2019, Santee Cooper came up with a new business forecast that called for closing some of our coal units and adding more solar power to our system," she said. "The forecast really stressed a leaner, greener generation approach."
Dorchester County this week approved an agreement for the Watson Hill energy project that replaces property taxes with a fee. Johnson Development will receive a 6 percent tax rate for 20 years. When the solar farm is fully operational, the tax revenue will be around $225,000 annually, according to county estimates.
"I think this is a good thing for the county," Councilman David Chinnis said. "It's a commercial customer that is not having a huge impact on our tax base, while also contributing to our tax base. We want to encourage industrial development and industrial growth in Dorchester County. The county needs more industry, and while this project doesn't provide a ton of jobs, it does help move the county in right direction."
Watson Hill sits along one of the state's oldest thoroughfares, amid the Lowcountry's historic plantation district that includes Drayton Hall and Magnolia. For years, MeadWestvaco harvested the timber to feed its paper mills.
Johnson Development has owned the bulk of the Watson Hill tract since 2018, when an affiliated company paid $14.3 million for about 4,000 acres of the 6,600-acre tract.
The property has been in the headlines for years.
When MeadWestaco sold the property in 2004 after decades of ownership, it set off a local land-use debate between conservationists and developers over the future of large tracts of timberland that paper companies were unloading near urban areas. 
Afterward, the city of North Charleston jumped across the Ashley and annexed Watson Hill in 2011 after prevailing in a six-year legal battle that involved both Summerville and Charleston.
Two years ago, Johnson Development sold off about 500 acres for $20 million to Atlanta-based homebuilder Ashton Woods.
Under a conservation agreement, 1,004 housing units can be built on the tract. An early proposal by a previous owner that called for as many as 5,000 homes and a golf course never materialized.