In an era where many states are seeing filmmaker incentives fade to black, South Carolina's movie industry is making the case for additional taxpayer funds to bring more Hollywood-style productions to the Palmetto State.
"More money, that's the key," Michael Thompson, a lobbyist for the Carolina Film Alliance, told the group during a recent meeting in North Charleston to discuss ways to grow the industry.
The S.C. Department of Parks, Recreation and Tourism funds its Film Commission with about $17 million annually, most of it going toward industry incentives. It's enough money to lure a pair of television series and a feature film — like the "Mr. Mercedes" cable show and the "Halloween" movie remake, both filmed in the Charleston area — each year.
"It needs to be more than that." Thompson said.
There's plenty of opportunity for growth, with the commission repeatedly turning down productions when the incentive money runs out. For example, the Hallmark Channel's "The Beach House," set in coastal South Carolina, was filmed in Savannah because the commission's budget had run dry. "Christmas in Conway," set in the small Horry County town, also was produced out of state.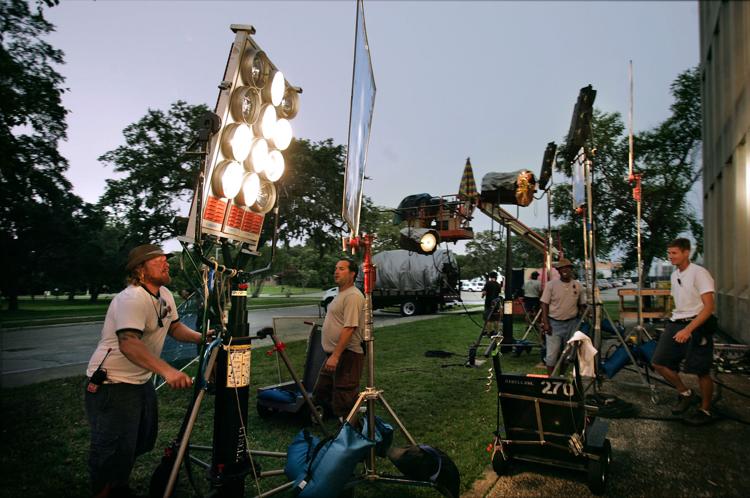 "I think we're competitive now," Duane Parrish, director of the state tourism department, said of South Carolina's ability to lure filmmakers. "It's when we don't have enough money or we run out of money and have to turn down a production — that's when there's lost business."
How much that business is worth is up for debate.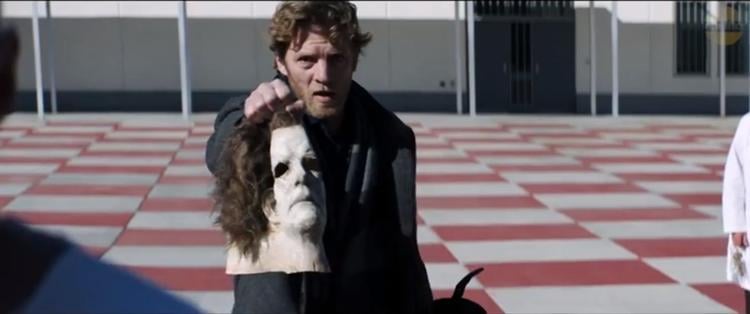 Rebate debate
PRT awarded nearly $58 million in tax rebates to filmmakers between 2013 and 2017. The rebates range from 20 percent on wages paid to out-of-state residents working on TV or movie productions to 30 percent on supplies purchased in South Carolina.
Parrish said the rebates resulted in 2,138 days of television and movie production statewide, the rental of 114,230 hotel rooms and the hiring — mostly temporary — of 14,600 workers. All of which amounted to roughly $120 million in spending.
The ancillary benefits are fuzzier.
"There's a tourism benefit that's hard to track, but you know it's there," Parrish said.
Visitors, for example, want to see the house where "The Big Chill" was filmed or see sites in Charleston that were featured on the Lifetime television series "Army Wives." A recent study shows up to 1.6 million households visited South Carolina based, at least in part, on shows they've watched or movies they've seen. That generated $1.7 billion over a 10-year period.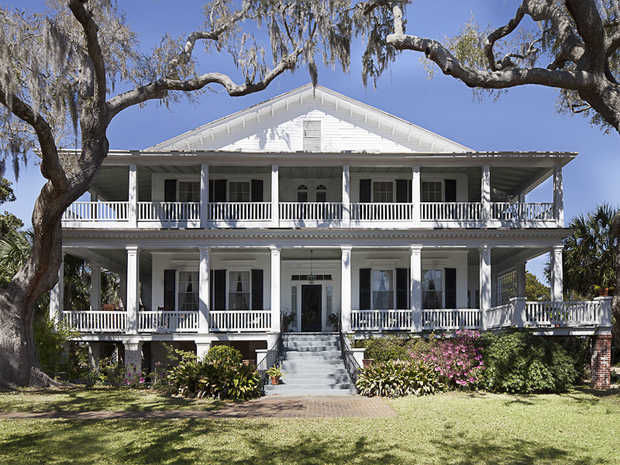 Parrish said a film's reach is far greater these days than in the past, with streaming services like Netflix and Hulu both creating their own shows and bringing past productions to an exponentially larger audience.
Others, however, take a dimmer view of the benefits film incentives have for the general public — despite the cachet of spotting celebrities like Jamie Lee Curtis at a local coffee shop or bumping into Hillary Swank at Food Lion.
Michael Thom, a University of Southern California professor specializing in public finance, says film incentives have little to no impact on a state's economy. Writing for The American Review of Public Administration, Thom said the incentives mostly benefit outside film production companies and current workers.
A College of Charleston analysis says South Carolina's film incentives generate just 19 cents for every dollar spent. Other states say they're losing money as well. Since 2009, 13 states have ended their film incentive programs and more are considering cutbacks.
But there are consequences for eliminating incentives, said Dan Rogers, project manager with South Carolina's Film Commission.
"The first question we get is: What are your incentives," he said. "If someone wants to get rid of something, it's going to send shock waves through the industry. It's a small industry, and they do talk."
North Carolina learned that lesson after it ended tax credits for film productions in 2014, replacing a program that paid out $80.7 million that last year with a one-time, $10 million grant program, according to the Charlotte Observer. Filmmakers fled places like Wilmington for other states offering more money, and the Tar Heel State's once-thriving movie and television industry dried up.
North Carolina has since revived its incentives program, but a report this year in The Winston-Salem Journal shows there have been few takers.
Misdirected money?
South Carolina's funding has been stable in recent years at between $15 million and $17 million annually, according to Tom Clark, manager of the state Film Commission. As much as $500,000 of that amount goes toward salaries, marketing and other administrative costs, with the rest earmarked for incentives.
But some have complained that PRT is siphoning off money meant for film incentives to pay for other, unrelated projects. In August, for example, state legislators who are on the Joint Bond Review Committee heard a request from the department to use about $42,000 from the Film Commission to help build a new welcome center and rest stop along Interstate 95 in Dillon County. Other commission funds have been used for hurricane recovery costs.
"I really am concerned about this constant use of funding from the film pot because, as I understand it, there is concern in that community that this money is being used in a way that is going to impact our ability to attract films," said state Rep. Gilda Cobb-Hunter of Orangeburg.
Paul Campbell, a state senator from Goose Creek, echoed the concerns, saying the commission is turning down projects because its funds are misdirected.
Thompson, the film industry lobbyist, said he's confident legislators see the benefits of a strong incentive program.
"You have a tremendous amount of support and interest from the Legislature," he said at the Carolina Film Alliance gathering. "But I can tell you from dealing with the Legislature that if we go up there and say we want a $10 million increase, they're going to say, 'No, you're not going to get that.' We need to have a more realistic approach."
That means about $2 million more a year — an amount that eventually will bring another TV series or feature film to the state, he said.
Beth Simmons told the Charleston area film group that the key to more funding is for those within the industry to take responsibility for its success. Simmons outlined plans she and husband David have for a potential film studio in the North Charleston area that could attract more productions. The 18-acre site off Ashley Phosphate Road already has warehouse and office space and room for a sound stage to be built.
"I think if we prove ourselves with the state, then the money will come," she said. "We're not going to get funding if we don't help ourselves."