Most of the business owners writing letters to Robert Lighthizer these days are asking the U.S. Trade Representative to back off of proposed tariffs on another $300 billion worth of Chinese-made goods.
Not Louis Hornick III, adviser to the chairman of Kingstree curtain manufacturer LHSC Inc. He says, bring 'em on.
Hornick, in a recent letter to Lighthizer, said 25% tariffs on Chinese-made curtains "will create American jobs and will benefit U.S. consumers while also rectifying a proven job-killing tariff inversion, which serves as a subsidization by the American government of Chinese manufacturers."
The inversion Hornick refers to involves 25% tariffs imposed in May on imports of fabrics from China. Those fabrics aren't available in the U.S., Hornick said, and the tariffs have raised the price of materials the Kingstree plant needs to make curtains for retailers like Bed Bath & Beyond and Wayfair.
If curtains aren't included in the next round of tariffs, he said, Chinese-made curtains exported to the U.S. will be cheaper than American manufacturers hit with higher material goods can make them here.
"Curtains are material intensive products, not labor-intensive products," Hornick said. "If curtains are removed from the list, an already unfair cost advantage is increased."
The result, he said, will hurt American consumers "who will suffer with a lack of choice of styles and poor qualities as all production will come from China." 
The issue is a direct threat to LHSC, which employs about 100 people at its plant off U.S. Highway 52 in Williamsburg County. And it could further erode a U.S. curtain industry that's already seen its annual sales trimmed from a peak of $2.7 billion in 2007 to about $1.6 billion today — the result of overseas outsourcing, especially to China.
The U.S. began the process to hit China with a fourth rounds of tariffs in May, and public hearings on the proposed import duties were held last month. The White House has vowed not to impose the tariffs as long as trade talks between the U.S. and China continue to make progress. But if those talks stall, Hornick said he hopes curtains will remain on the list.
"We do not seek advantages above other nations — we seek a fair and equitable trading environment; a level playing field," Hornick said. "Free trade is the goal, if it is truly free. The market, as it should, will determine success."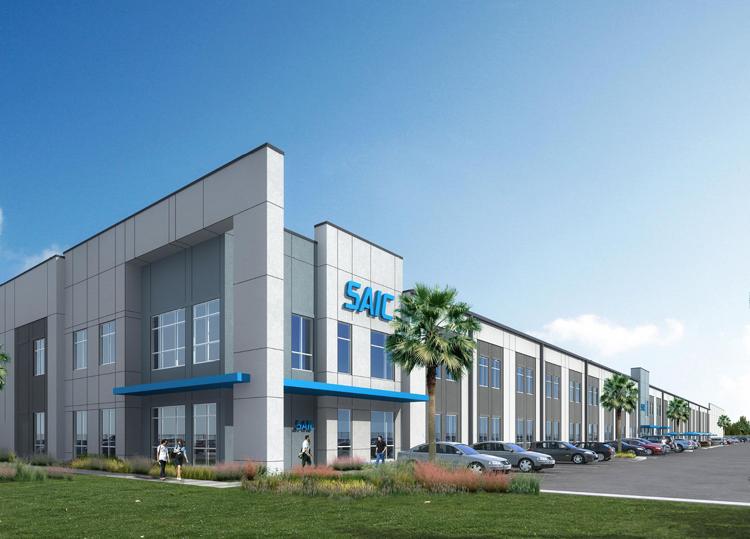 Defense digs
Stockbridge, a San Francisco real estate investment firm, has closed on the $35.5 million purchase of a Hanahan manufacturing and distribution center leased to defense contractor Science Applications International Corp.
Reston, Va.-based SAIC plans to use the new site for work on a five-year, $597 million U.S. Navy contract to support intelligence, surveillance and reconnaissance systems with engineered cable assemblies, mounting kit assemblies, hardware and software. There's a two-year option on that job that could bring its value to $861 million.
The contractor — which employs about 900 workers in the Charleston region — also plans to fulfill smaller contracts at the site, such as vehicle integration work for the Navy and an advanced field artillery tactical data system for the U.S. Army.
A joint venture between North Signal Capital in Charleston and an investment fund managed by Wilton, Conn.-based Westport Capital Partners developed and sold the property at 7413 Magi Road in the North Pointe Commerce Park.
The 313,650-square-foot building on 23 acres is adjacent to Naval Space and Warfare Systems Command, one of SAIC's customers.
Commercial real estate firm JLL marketed the property for the sellers.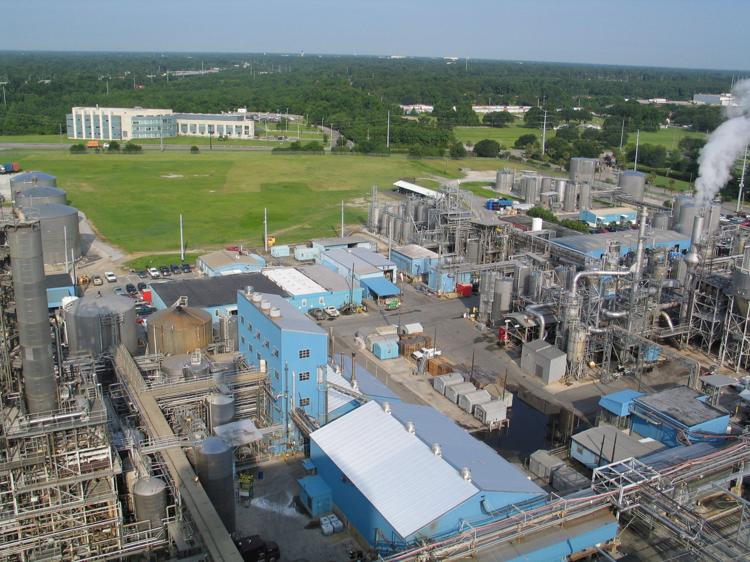 Civil settlement
Ingevity Corp. has entered into a settlement agreement with the federal government over allegations that the North Charleston chemical company improperly shipped hazardous materials in intermediate bulk containers last year.
The agreement, approved July 5 by the Pipeline and Hazardous Materials Safety Administration, calls for Ingevity to pay a $15,200 civil penalty for shipping two containers that weren't closed property and one that leaked. The administration is part of the U.S. Department of Transportation.
Ingevity said it has revised its operational procedures and purchased new torque wrenches to make sure the problems don't happen on future shipments.
Ingevity is headquartered across Virginia Avenue from WestRock's Cooper River paper mill, where the business was incubated decades ago as part of the former MeadWestvaco Corp. to develop chemicals from sawdust, sap and other tree waste.
The additives that have sprung from the labs in North Charleston are now used in the automotive, oilfield, asphalt, ink and adhesives industries.