SUMMERVILLE — Juliana Velarde and her father sold so many Christmas trees last year on their choose-and-cut farm in Berkeley County, they had to halt sales.
Steve Penland encountered similar strong demand on his 60-acre spread of evergreens in York County near Rock Hill.
"People were starting to cut the smaller trees, and that would have cut into those that would be big enough to sell this year," Velarde said.
Penland, secretary of the South Carolina Christmas Tree Association, had the same reaction.
"We had to cut off sales last year after the third weekend because we didn't want to go into next year's crop," said Penland, who traditionally doesn't open Penland Christmas Tree Farm until the day after Thanksgiving.
Both are confident they will have plenty of good-growth trees this year, and they expect to sell more of the holiday centerpieces than last year, but they also said consumers will see higher prices.
On average, Penland said the conical greenery will cost about 10 percent more this year across the state.
Fuel, labor and shipping costs are up, and that has to be passed onto the consumer, he said.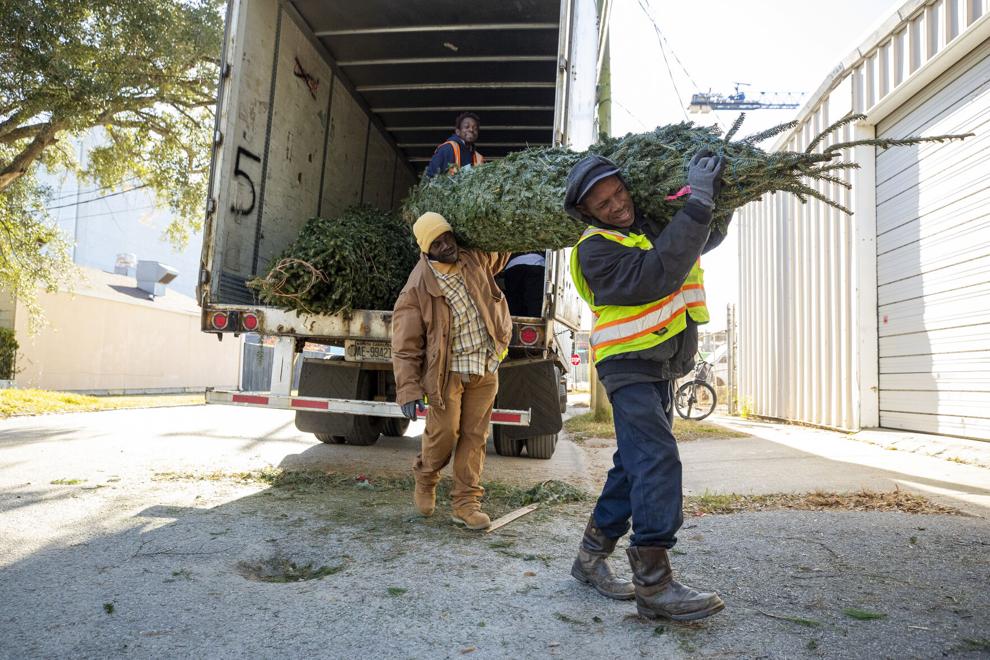 As for the popular Fraser firs that are grown out of state, Penland expects fewer to be available and the price will be 10-20 percent higher. 
Fraser firs have been in limited supply for the past few years because several farmers left the industry during the Great Recession more than a decade ago. Since fewer farms were operating, fewer trees were planted to replace those that matured in subsequent years.
Penland cut his order of the mountain-grown specimens this year because of the price increase. He's also leery of people seeing higher prices on the shipped-in orders and switching to artificial varieties.
"Trees on choose-and-cut farms cost less overall and are more economical," Penland said. "And families still want that experience of coming out to a Christmas tree farm."
He expects to sell more than the estimated 3,000 trees he sold last year on his 60-acre farm near the suburbs of bustling Charlotte.
With just the right amount of rain this past year, Velarde, too, said the trees are in good shape this year on the 30-acre Lebanon Christmas Tree Farm off Cypress Campground Road.
She took over the operation after her father, Kim Yerich, the longtime president of the S.C. Christmas Tree Association, died in August.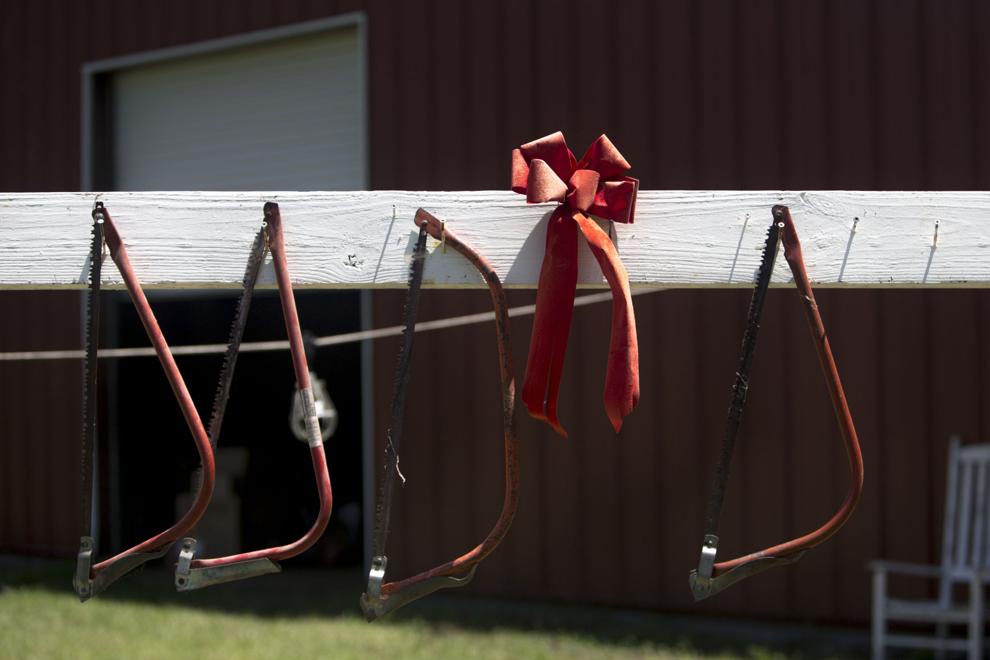 "I think it is going to be one of our busiest seasons ever," Velarde said. "I've already received hundreds of emails from people asking about trees this year."
Like Penland, she said there is no getting around a price hike this year, especially for limited-supply varieties from out of state, because of higher fuel and shipping costs. 
"There will definitely be an increase in price," Velarde said.
Still, she plans to have more stock on hand than last year, when Yerich cut his Fraser fir order because he was stuck with leftover trees in 2019 and didn't know what to expect with the COVID-19 crisis last fall.
"We ran out of trees last year," Velarde said. "I've ordered more this year, so we should have plenty for everyone."
Also, to make up for the loss of some of the smaller farm-cut trees during last year's sales, she and her late father ordered specimens taller than tiny seedlings and planted them in January and February.
"The farm was not looking good after last year's sales," Velarde said.
Ideal amounts of rain have helped get growth back on track.
"This has been the best weather season for Christmas trees we have had in a long time," she said. 
Velarde expects to exceed the 1,500 or so trees the farm sold in 2020.
Hal Frampton has operated Holy City Christmas Trees on the Charleston peninsula for three decades, but he, too, is seeing his inventory shrink.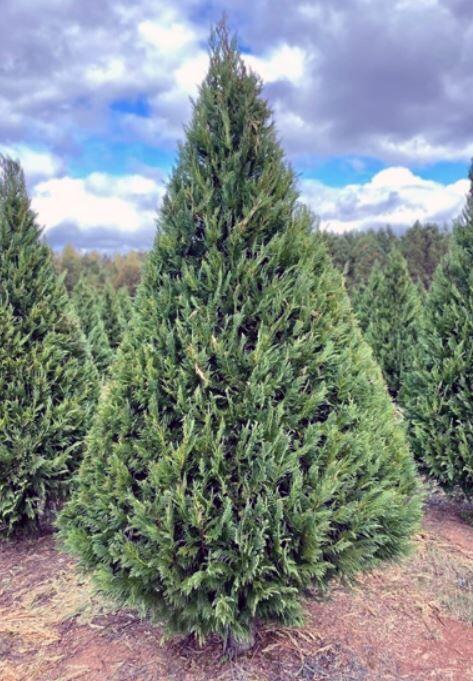 "They are cutting everybody back this year," he said of the out-of-state suppliers of Fraser firs.
Frampton opened the day before Thanksgiving and he expects to sell out quickly.
"We sold out last year in 13 days," he said. "I don't think it's going to be any different than last year."
Trees at his lot on North Hanover Street near Romney Street start at 6 feet and $75. The price goes up with the height, with some going for more than $800, Frampton said.
Frampton expects to sell about 500 trees along with other greenery and stands, but his lot is open only during daylight hours.
"Buy early," Frampton said. "Get them home and put them in a bucket of water and keep them away from heat vents and sunny windows. The key to keeping them fresh is to keep them in water."
In addition to garlands and wreaths, tree farms also offer a variety of family activities such as hay rides, children's games and fire pits on cooler days.