Anders Gustafsson, head of U.S. operations for Volvo Cars, told reporters at this month's North American International Auto Show that he's learned a lot about vehicle dealership franchise laws this past year.
Some, apparently, beg to differ.
Some California car dealers have filed a petition with that state's New Motor Vehicle Board to stop Volvo from leasing cars through its Care by Volvo program, which the group calls "a clever, but illegal, marketing ploy."
Care by Volvo, which includes the XC40 SUV as well as the S60 sedans built at the automaker's $1.1 billion plant near Ridgeville, gives consumers a one-stop shop for a new car, insurance, roadside assistance and maintenance for a single monthly price.
Subscribers, as the company calls them, sign up for two years but can change cars after 12 months if they don't like the one they're driving. The transactions are handled mostly online, but local dealerships deliver the cars. 
The California New Car Dealers Association, which represents 1,000 dealers, says calling something a subscription doesn't change the fact that it's really just a traditional lease, and the program "usurps the traditional sales role of Volvo dealer franchisees."
They say it violates the Golden State's franchise law, which prohibits automobile manufacturers from competing directly with their own dealerships. Similar laws exist in other states, including South Carolina. The dealers believe Volvo established the program to eventually eliminate the need for retail dealerships.
The petition was first reported by the Tesla-focused website Teslerati.com and online automotive site TheDrive.com.
The dealers are asking the board to conduct an investigation and file a written report within 90 days.
Gustafsson, at the auto show in Detroit, admitted some dealers are still skeptical of Care by Volvo, saying the program's roll-out made for "a very stressful year." He added that keeping dealers happy and profitable is one of his key duties.
"There are some dark clouds," he said, adding "one of the threats is the profitability structure of our partners."
Consumers, on the other hand, have welcomed the program, which Gustafsson said "is about convenience and the freedom of change."
Volvo sold out of its full-year allotment of XC40s for Care by Volvo in just four months, leaving a waiting list that extended for nearly a year.
Volvo started production of the S60 sedan in September at its campus off Interstate 26. The automaker, which is based in Sweden and owned by China's Geely Holding Group, plans to hire about 2,000 workers as S60 production ramps up in the coming years. The company will add more employees by the time the XC90 is added to the local factory's production mix in 2021.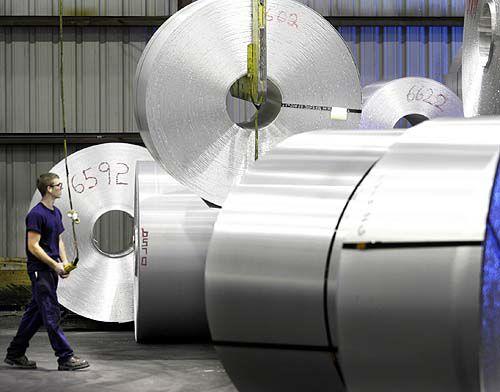 Offsite offices
JW Aluminum is adding 22,000 square feet of office space to support its Goose Creek plant as part of an ongoing $250 million expansion of the flat-rolled aluminum facility.
The new digs, to be located at The Landing at 115 Fairchild Street on Daniel Island, are being leased from Daniel Island Sun LLC.
It will house 50 employees performing various corporate functions. JW Aluminum plans to take occupancy of the fourth floor of The Landing in late spring. The company has contracted with Wulbern-Koval to furnish the space.
The company is expanding its Berkeley County aluminum plant on Old Mount Holly Road with a 220,000-square-foot building, which includes state-of-the-art manufacturing equipment.
"We're actively recruiting for the 50 new positions this expansion brings to the region," said Stan Brant, the aluminum maker's chief operating officer. "We currently employ 350 teammates in Goose Creek and we require additional office space to accommodate our growing company and team."
Lee McCarter, chief executive officer at JW Aluminum, calls this "a transformational year" for the company, which makes products for the building and construction markets, packaging industry, aerospace firms and heating and air conditioning manufacturers, among others.
Dreamliner deal
Boeing Co. and Spirit AeroSystems have struck a deal that will have the Kansas-based supplier building fuselages for the 787 Dreamliner well into the next decade.
The recently signed memorandum of agreement covers a wide range of business relationships between the two companies, including pricing terms for forward fuselages for the Dreamliners that Boeing builds at its North Charleston campus and at a West Coast plant near Seattle.
Tom Gentile, president and CEO of Wichita-based Spirit, said the deal "removes uncertainty" while establishing pricing and capital investment for a range of commercial airplane projects.