A year after voting to join a union, flight-line employees at Boeing Co.'s North Charleston campus describe a workplace filled with paranoia and punishment.
With their status as International Association of Machinists members still unresolved — Boeing is appealing the May 31, 2018, election — workers wonder why it's taking the National Labor Relations Board so long to make a ruling on their case.
The company isn't recognizing the union's authority while the legal challenge is pending.
And that's leaving supporters feeling vulnerable.
"After the vote, we didn't exist any more," said Rich Mester, a flight-readiness technician who was fired in November purportedly for overlooking a bird strike on a 787-10 engine and is now suing Boeing for wrongful termination. The case is pending. 
"We were basically just a nuisance," Mester said, referring to management.
The IAM says eight flight-line workers have been fired since the vote just over a year ago. Another 22 have left Boeing for other jobs. Those workers haven't been replaced, putting extra pressure on the remaining technicians and inspectors to keep the steady flow of Dreamliners moving, even as Boeing has increased its monthly production rate and set strict limits for the amount of time each job should take.
Boeing did not answer specific questions about management's relations with union supporters or how it sees the NLRB case playing out.
In a statement, the planemaker said it continues "to strongly believe that this micro-unit is prohibited under federal law," referring to the illegal practice of organizing a few workers within a larger group of employees. Boeing says the flight-line workers are part of its overall assembly team. The union says they are separate and distinct from the assembly workers.
Boeing added its "teams and teammates will continue to build and deliver great airplanes, working closely together as we always have" during the appeal process.
The NLRB did not respond to questions about when the federal panel might render a decision or why its review has been so lengthy. A regional director for the agency ruled last year that the IAM vote was legal, setting up Boeing's appeal.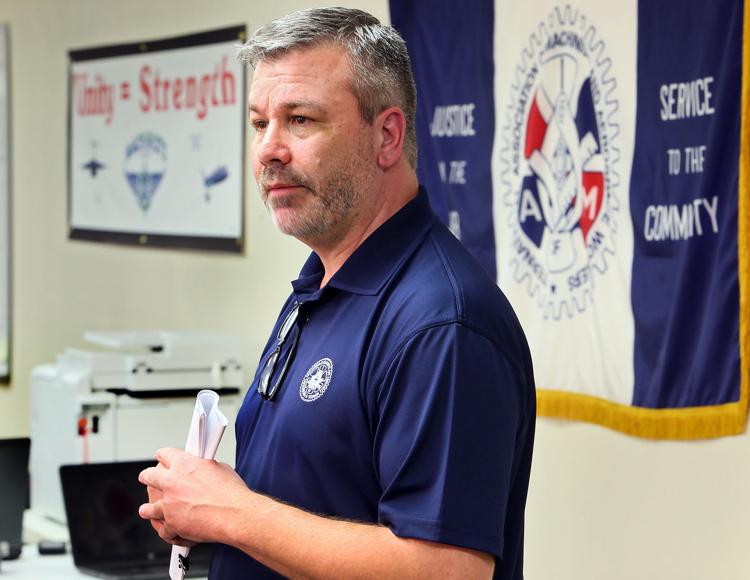 Driving a wedge
Boeing's North Charleston plant has come under intense scrutiny in recent weeks because of reports alleging shoddy production and safety lapses on the assembly line. Anecdotes of haphazard work and debris left in planes come as the company has reduced quality inspections and allowed mechanics to approve their own work.   
Mike Evans, the lead organizer for the machinists union, said Boeing management "is trying to drive a wedge between the flight line and the factory" by blaming IAM supporters for spreading the reports. Feedback from the flight line is no longer welcomed by management and can lead to backlash, he added. 
In a recent Facebook post, Boeing said the "flight line's strongest supporters remain critical of the work of others at this site," adding "they seem to believe they are the only ones who can build world-class airplanes or that somehow being a member of the IAM results in a better product."
Eight current and former flight-line employees interviewed by The Post and Courier last week said they aren't blaming co-workers but are instead pointing out deficiencies in the production system. The current employees agreed to be quoted on the condition of anonymity for fear of reprisal.
"It's the recent changes to the processes, the elimination of quality inspections and the rate increase," one of the workers said, adding the North Charleston plant is putting schedules and production goals over quality and safety.
"Our managers and quality people seem to have no time," the worker said. "The goal is to just get the plane out the door."
"I go to work every day now scared for my job because I never know what kind of trumped-up charges they're going to put on me to get rid of me," said another employee.
While flight-line workers felt free to raise concerns with management prior to the vote, there is no longer any two-way communication.
"If you bring up something you're labeled a complainer," one worker said.
The IAM has accused Boeing of spying on union supporters by installing cameras and radio frequency identification systems to track their movements in the plant. The company denies the claims.
The union says Boeing is looking for excuses to terminate employees who openly show support for the IAM. In one instance, flight-line worker Kurt Hollensteiner was fired for backdating log sheets used to keep up with tools.
"Every person out there has been asked to do that — go get caught up on the paperwork because we're behind," one worker said. "That's been normal policy for eight years. If you can get fired for something that's as trumped-up as that, you fear every day."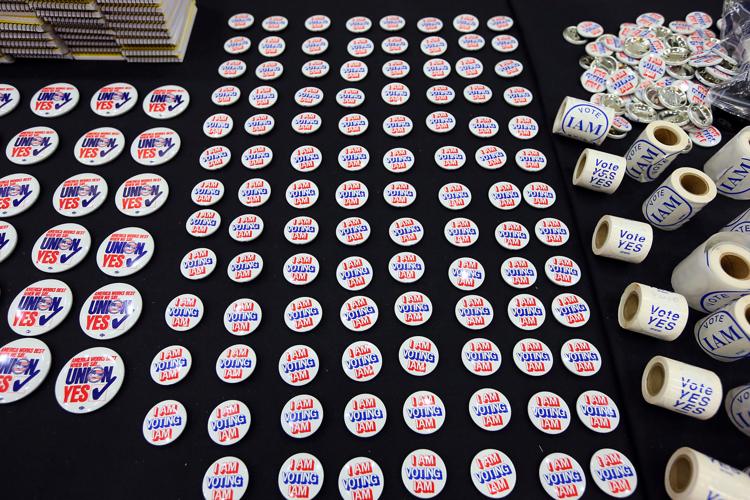 Spying and safety shortcuts
The spying charge is among two dozen complaints the IAM has filed with the NLRB against Boeing since the vote took place. Many of the grievances involve changes to workplace rules and policies that typically would require consultation with the union. But since Boeing doesn't recognize the IAM in North Charleston, it doesn't seek its input, and it does not respond to the complaints filed with the labor board.
Last-minute scheduling changes, disregard for written policies and mandatory overtime are the most persistent complaints, but workers say a union also could push Boeing to improve safety on the flight line.
Broken and inadequate equipment are common, they say, as are safety shortcuts designed to speed up production. For example, workers are supposed to have a spotter when they are on a lift making repairs or inspections to the exterior of an airplane. Mester, the former Boeing flight-readiness technician who's suing the company, said management often ignores the rule.
"We kept asking for a spotter and saying, 'I can't do this without a spotter," he said. "Management came out and asked, 'Why are you sandbagging.'"
Mester now works as an organizer for the IAM — something the union did to help flight-line workers who were fired over "obvious retaliation," according to Evans.
He and other recently fired flight-line employees say they've been blacklisted, unable to get work with any aerospace company that does business with Boeing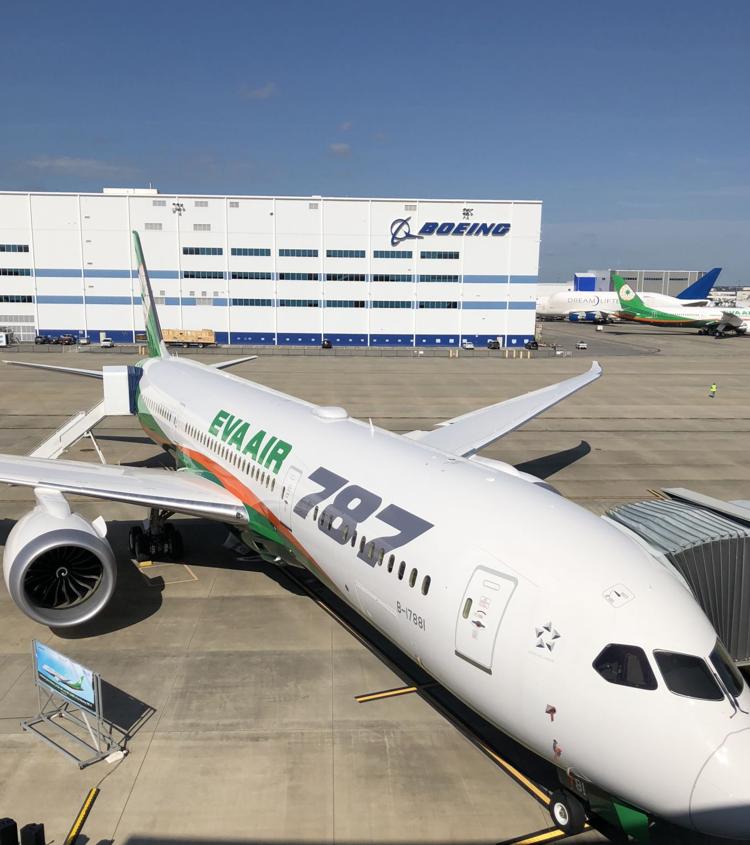 Caught off guard
Flight-line workers say Boeing management has become obsessed with the IAM, assuming any problem on the tarmac is tied to union interference and is an attempt to make the company look bad.
Some say they've been given poor work evaluations since the May 2018 vote after previously receiving exemplary reports. One employee said his manager explicitly told him his low marks were directly related to his union support.
"I heard stories when I first started organizing here about how there will never be a need for a union because you're able to raise your hand and speak up," said Evans of the IAM. "But now that there's a union, the company is turning on its own workers. Boeing thinks their agenda is to hurt the company, but these guys just want something normal, something better."
Mester said Boeing was caught off guard by last year's pro-union vote following a 2017 plant-wide campaign. In the earlier election, the IAM got slaughtered, losing by a 3-to-1 margin.
"They (management) are so out of touch with us that they didn't even know we were working to have the IAM come in," he said of last year's vote.
Boeing eventually brought in lawyers and human resources staff to talk with its flight-line workers as the vote approached. By then, it was too late, Mester said.
"All they talked about was how this is wrong and it's going to hurt the company," he said. "They weren't dealing with the issues. We wanted to work with them, but they refused to understand what was going on with us."
Evans of the IAM said there's plenty of support throughout the North Charleston campus for broader union representation, but other workers are reluctant to speak out until they see how the flight-line vote is resolved.
"We know we have some hurdles," he said. "This has to get to a different place before we can move forward."
Evans thinks Boeing's reaction to last year's vote shows it miscalculated the amount of support for organized labor, even in South Carolina, which has the nation's lowest percentage of union workers.
"They thought it was something that was never supposed to happen," he said. "Boeing didn't expect these guys to fight the way they are fighting and to stick it out like they have."