COLUMBIA — Six years since launching, a South Carolina-developed mobile app for wild game hunters can boast 5 million downloads and counting.
Software startup HuntStand, based in Columbia and operating under the company umbrella of TerraStride, has inked two major deals since the beginning of the year.
One is with a trail camera manufacturer that gets its brand on the shelves of major outdoors retailers, such as Bass Pro Shops, Cabela's and Dick's Sporting Goods nationwide.
The access could help the small technology company gain a larger share of the $26.2 billion U.S. hunting market.
"It'll put us in front of a different audience," said founder Lanford Holloway, of taking HuntStand from the app store to the store shelf.
The partnership is with Wildgame Innovations, and Holloway said he expects it will "pay some dividends in the near future."
David Strickland, founder of the statewide pro-hunting and wildlife management group Carolina Wildlife Syndicate, is a self-described "purist," meaning he doesn't use bait, trail cameras or other certain tools on his hunt. But even though the latest HuntStand efforts don't fit within his philosophy, he sees the financial benefits it could provide to the company. 
"It's marketed and sold to the masses well," he said. "Any time you're trying to find a new niche, that's what business is all about." 
Strickland said several trail camera companies have started putting out systems that link with people's smart phones, allowing them to view photos instantly. 
"People in the hunting industry are always looking for that better, bigger mousetrap," he said.
In HuntStand's case, the app is compatible with the Wildgame Innovations cameras, allowing the photos taken to be imported and run against data analytics software to create a behavior model of a specific animal. It measures weather, moon phase and geological data to build a profile and predict the animal's behavior so users will know when and where it's best to hunt.
"Hunters will get more from their cameras," Pete Angle, Wildgame Innovations' vice president of marketing, said in a statement.
Strickland said he knows hunters who spend thousands of dollars on new technology, though he said it doesn't always lead to a harvest.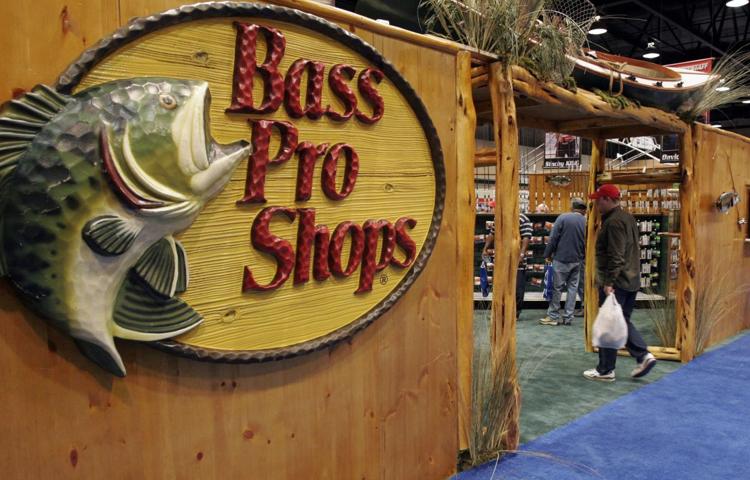 There were 11.5 million licensed hunters in the country in 2016, according to the latest U.S. Fish and Wildlife Service data. Each of those spends about $2,278 annually on hunting activities. Total spending on equipment was $12.8 billion.
Strickland said he used to use HuntStand more for readings like wind direction and moon phase all in one place. He says he still recommends it for beginning hunters and predicts that it is used much more in the West where people backpack into the wilderness to hunt.
HuntStand has been on a fast growth path. Just three years ago it passed 1 million downloads and had 850,000 active users. The company was the recipient of Charleston-based angel fund investment and SC Launch grants totaling $400,000 from the South Carolina Research Authority. 
The latest round of growth that took HuntStand to 5 million downloads came from a merger with a competing app, ScoutLook.
Holloway said the merger will give the joined companies more time to create the technology in order to compete at the national level. HuntStand and its parent company, TerraStride, have six full-time developers and Holloway predicts that team will be expanding as they add and improve features and services.
"I think the growth of TerraStride is very beneficial to the overall tech ecosystem in Columbia and across the country. It showcases the talent we have here and will help us bring new folks to the region to work in the fast growing tech space," said Preston Grisham, director of TechSC and the S.C. Council on Competitiveness.