The checks are in the mail — or will be soon — in hourly increments of $475.
After yet another spirited exchange over mounting legal expenses, Santee Cooper's leaders decided last week it was time to release money owed to various criminal defense lawyers. The funds had been had held back after the state-owned utility's new board chairman balked at the payments late last year.
Totaling more $1 million, the $475-an-hour invoices came to light in December, when lawsuits and criminal probes tied to the failed V.C. Summer nuclear boondoggle triggered a $7 million increase in billable hours last year for the Moncks Corner power provider. One reason for the spike was that Santee Cooper had "indemnified" board members and any employees under investigation by agreeing to take care of their lawyer fees.
Charlie Condon has been critical of the arrangement since learning that the legal budget zoomed to more than $9 million in 2018. He was told last week that the bills are likely to remain elevated for at least another year.
A former S.C. Attorney General, Condon was appointed as board chairman last year by Gov Henry McMaster, who's pushing for a sale of Santee Cooper.
"How do you justify paying criminal defense fees at that level? I don't see how you can," Condon said at Monday's board meeting in Pinopolis. 
He also conceded that he's waging a losing battle, that he has no authority to reverse the policy.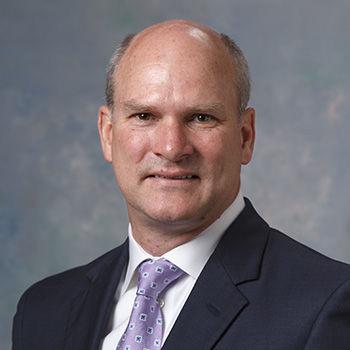 "I know I will be outvoted. I understand that," Condon said.
His most formidable sparring partner in the legal-fee dust-up is Dan Ray, who represents Georgetown County on the Santee Cooper board.
Ray — a finance guy, not a lawyer — has been adamant that employers are obligated in most cases to provide workers with legal counsel if they're drawn into a job-related lawsuit or other proceeding.
Not one to pull punches, he noted that the legal fees Condon charges also are in the $475-an-hour range, citing recent public testimony at the State House. 
"It seems to be the going rate," Ray said.
Condon said his main beef is that the mostly unidentified directors and employees who have retained pricey legal advisers aren't classified as "suspects" in any criminal investigation —  though he hasn't confirmed that from authorities. Rather, they're said to be "witnesses."
"If people are merely witnesses, why don't we just have internal staff handle it or the Attorney General's office? If no one's at any risk of criminal exposure, a very simple question: Why have high-priced criminal defense lawyers representing them?" he said.
Ray called that "sort of a ludicrous statement from you." He noted that Santee Cooper has no criminal defense attorneys on its payroll.
"And even if there were, it would be a conflict of interest to have a corporate employee represent an individual in that capacity," Ray said. "You have to know that. That's what you do for living. And you also know that the Attorney General's office does not have criminal defense attorneys on staff prepared to cover employees of the state for for this kind of action."
The key question is whether Santee Cooper is obligated to pay the legal bills.
Ray has maintained it is. He pointed to an independent review that found no criminal wrongdoing among anyone at Santee Cooper who's been questioned as part of V.C. Summer-related investigation. The board approved the indemnity deal early last year based partly on that report.
"I think we should pay our employees' legal costs," Ray said. "That's our obligation. It's our duty. It's what we voted on."
Several other board members sided with him at Monday's meeting.
Another director cringed at the bickering. Charles "Herb" Leaird of Sumter called it "unhealthy for us" and for Santee Cooper.
"It makes us look like adversaries — and we're not adversaries," said Leaird, a former CEO of Black River Electric Cooperative. "We're all out for the same thing. So now, what we need to do is put our 'cool caps' on instead of our 'argumentative caps' and try to join hands and do a better job of portraying out leadership here."
As the agenda-setting board chairman, Condon isn't quite ready to let the issue go. He wants the $475-an-hour lawyer fees "economized," noting that ratepayers ultimately are footing those bills. Ray and other directors agreed with him on that point.
Also, Condon said he's thinking about seeking a repeal of the indemnity policy at the next board meeting, "perhaps to be outvoted, just to make it official."