Santee Cooper's biggest customers don't know whether they want the state-owned utility to be sold, but they agree on this: They want the Legislature to name a special committee to consider the idea.
The state's electric cooperatives say they're dropping their long-standing objection to selling Santee Cooper. Instead, they want lawmakers to take formal offers from its suitors — to see what the power company is really worth.
The electric co-ops buy the majority of the power that Santee Cooper generates, and they're on the hook for most of its costs, including the bill for its piece of South Carolina's failed, $9 billion nuclear project.
So while the co-ops have fought against previous plans to sell its power provider, this time they say they're open to the idea. But to drum up interest, they want the Legislature to set up a defined process to show would-be buyers they're serious.
That's a key development as politicians including Gov. Henry McMaster seek to shepherd a deal that sends Santee Cooper, a state asset for nearly 80 years, to the private sector. Without the co-ops' sign-off, Santee Cooper would be all but worthless — a large power company with hardly any customers.
"There's a lot of variables in this that haven't been tied down," says Rob Ardis, chief executive of Santee Electric Cooperative, which serves about 45,000 customers in the Pee Dee. "There's always this question: What would this mean for us? And the answer has always been: 'Well, I don't know.'"
McMaster says his goal in selling Santee Cooper is to pay off the $4 billion the utility borrowed while it was pursuing the now-canceled expansion of the V.C. Summer Nuclear Station with its partner, South Carolina Electric & Gas. That project was heralded as the spark of a nuclear renaissance, but ended last year as a crater of debt.
Cooperatives will cover more than two-thirds of that debt, but the co-ops' leaders say they have a concern bigger than the price tag Santee Cooper fetches: A deal could change the rates that they charge their customers, who include more than 1 million South Carolinians, and the reliability of the service they receive. Thousands of local jobs and a large headquarters in Moncks Corner are on the block, too.
Questions about the possibility of selling Santee Cooper have become all the more pressing after SCE&G's parent company, SCANA Corp., agreed last week to be acquired by Virginia-based Dominion Energy. The buyout deal, worth $14.6 billion including debt, would resolve the nuclear issue for most of South Carolina's electric users, but it leaves Santee Cooper and the co-ops hanging.
The cooperatives' suggestion is to assign a panel of lawmakers to collect detailed proposals on how much buyers are willing to pay, how much they would charge for electricity and how quickly they can respond to power outages. They want the Legislature to hire consultants experienced in assessing mergers and acquisitions.
Then they want to let Santee Cooper make a pitch for how its current management can right ship and make a better offer.
"We need folks who can truly do an evaluation. What is the value, what are the guarantees?" said Dwayne Cartright, chief executive of Berkeley Electric Cooperative, which powers a region from northern Berkeley County to Kiawah Island. "Let's not draw the line in the sand today and say 'OK we're going to sell, or we're not going to sell.'"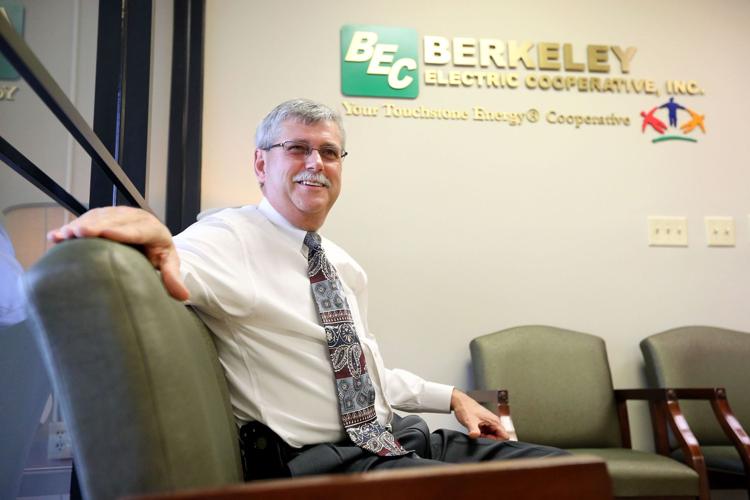 Whether the Legislature will follow the co-ops' suggestion is so far unclear. Spokespeople for House Speaker Jay Lucas and Senate President Pro Tem Hugh Leatherman didn't respond to requests for comment.
Meantime, the governor's office says it welcomes the idea. Brian Symmes, a spokesman for McMaster, said in a statement that "the governor considers this to be progress in his efforts to sell Santee Cooper and to protect the ratepayers from shouldering billions in debt."
Santee Cooper, for its part, says it's not opposed to the process, either.
"Santee Cooper appreciates the cooperatives' interest in a process that considers all the ways we bring value to South Carolina," spokeswoman Mollie Gore said in a statement. "Santee Cooper will continue to work with the legislature, the governor and our customers in these efforts."
Most of the details of how a private-sector Santee Cooper would operate are unclear, even after months of talks between the governor's office and potential buyers. McMaster is said to be in touch with at least five utilities, but none has made a "true offer," said Mike Couick, chief executive of the co-ops' state organization.
What's more, it's hard to assess what a fair price is for Santee Cooper because there's little precedent for a large government-owned power company to be sold. That's the case in part because there aren't many public utilities as large as Santee Cooper.
So rather than rely on third-party valuations to decide if the utility should be sold, Couick says lawmakers should "test the market" with buyers to see what they're willing to put on the table.
"This process would not be easy, and it would require a significant amount of work and time," Couick said in a letter to lawmakers last month. "It would be a process without precedent, but this is a situation without precedent."