In an abrupt about-face, Santee Cooper now plans to build a natural gas-fired electric generator in rural Hampton County, in part to replace aging coal units that are to be retired before the end of the decade.
The state-owned utility made the announcement at its Oct. 24 board meeting. Previously, talks had centered on constructing the plant at its Winyah site in Georgetown County.
"Santee Cooper needs additional natural gas generation to provide the flexibility to add more solar power," CEO Jimmy Staton said in a written statement. "Solar power is an intermittent resource, and natural gas can be ramped up or down quickly as the sun rises, falls, or hides behind an afternoon thunderstorm, which provides the system reliability we need."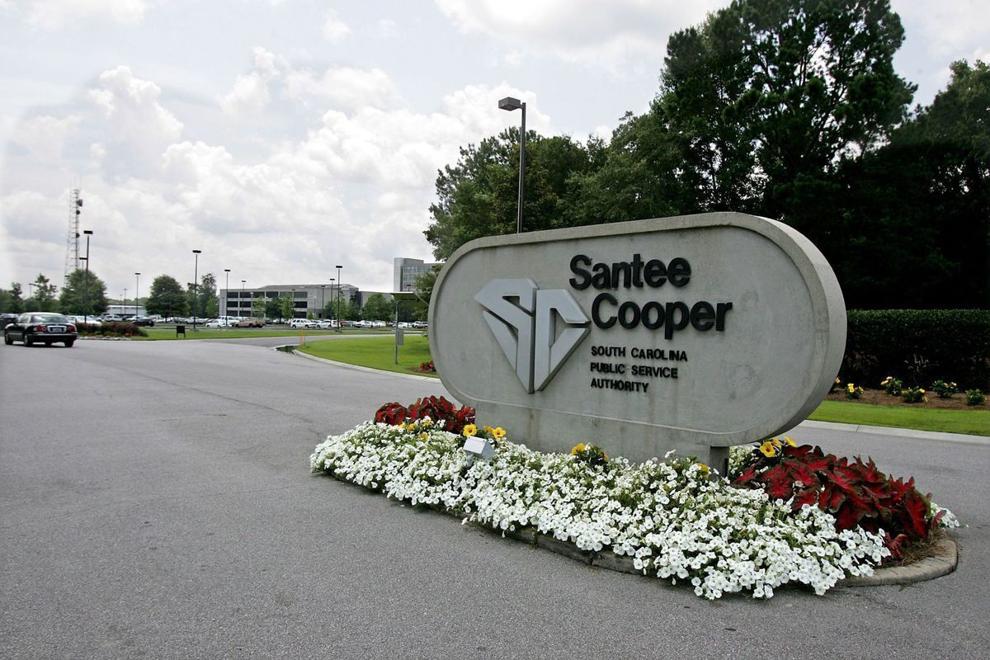 Board members discussed plans at their meeting in Pinopolis to shift the preferred site for a natural gas-fired unit to about 130 miles to the southwest in Hampton County in response to concerns about extending a natural gas line to fuel the Georgetown site.
Santee Cooper said it has no alternative plans right now for the Winyah site.
"We have plenty of time for that," said Mollie Gore, director of corporate communications and external affairs.
The Moncks Corner-based utility declined to give the exact location in Hampton County that will house the plant, which will provide as much as 338 megawatts to meet 31 percent of its share of demand on the joint system with Central Electric Power Cooperative.
"At this point, it is a proposed site and not a final decision," Gore said.
Also, the location remains flexible as Santee Cooper addresses its construction requirements, she added.
Officials from Hampton County did not respond to requests for comment Monday.
The inland location doesn't come without concerns, including the need for additional investment in the existing transmission line system, which Santee Cooper continues to analyze.
Santee Cooper said it expects the proposed gas unit, combined with solar options, battery storage and demand-side management to offer "critical reliability, affordability and resiliency" for customers" as the state's population grows.
The proposed generator is a scaled-down version of a larger project proposed for Winyah earlier this year that Central — Santee Cooper's largest customer— was expected to invest in as part of an "integrated resource plan." It would replace the 1,150 megawatts that will be lost when the last coal-fired unit at the coastal generating station is retired by 2029.
The revised plan presented Monday is part of the process laid out in a coordination agreement Central entered into with the Santee Cooper in 1980, said Mike Couick, who spoke on behalf of Central as CEO of the Electric Cooperatives of S.C., a trade group.
Under the plan, when Santee Cooper proposes a new power resource, Central can determine whether it will participate.
Central, which represents 20 independent power providers across South Carolina, informed Santee Cooper of its decision to opt out of the Winyah proposal. The Columbia-based group unveiled the framework of its multi-faceted approach last week, with details to be worked out through next year.
Central said it examined numerous options for its members, which deliver electricity to more than 1.7 million South Carolinians. It landed on a plan that includes buying electricity from existing plants within and beyond the state. It also calls for developing programs to help consumers curb their energy usage, tapping into large-scale alternative sources such as battery installations and pursuing deals with any new generators that are built in the state.
The decision by Central to provide a resource apart from Santee Cooper's natural gas-fired unit, no matter where it is built, does not prevent the two groups from working together on future projects, Couick said.
"We expect constructive talks to continue as we search for a multi-party in-state solution," he said.
Central's top executive is scheduled to appear Tuesday before a legislative panel that has expressed concerns about the group's relationship with Santee Cooper.