Santee Cooper's decision to hire $475-an-hour criminal lawyers after the collapse of the V.C. Summer project provoked a testy exchange Monday between the utility's recently appointed chairman and a board member who defended the practice.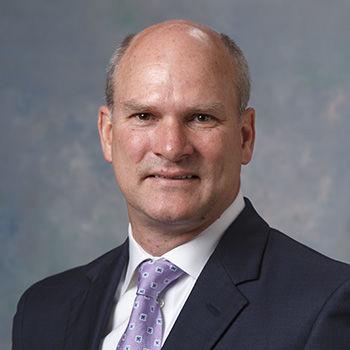 The skyrocketing attorney fees first came to light in December during a discussion of the state-owned power company's finances. Lawsuits and investigations tied to the failed nuclear project triggered a $7 million spike in legal expenses in 2018 partly because Santee Cooper agreed to "indemnify" some former executives and employees by paying private lawyers to represent them. 
Dan J. Ray, who represents Georgetown County on the utility's board of directors and is first vice chairman, said he regretted not speaking out last month to explain the decision, even though "we had comments." 
"That led to letters from the Attorney General's office, letters from the governor's office, negative articles in the press," he said of the reaction.
Ray wanted to set the record straight Monday, saying Santee Cooper is obligated in most cases to provide workers with legal counsel if they're later drawn into a job-related lawsuit or other proceeding.
"So if the FBI wants to speak to our employees as fact witnesses, they deserve our representation, and we owe them that," he said.
In this instance, Ray said the board acted properly based on an internal "thorough look" over the past month.
"And the conclusion that I believe was reached is that our policy is sound and our procedures are sound," he said.
Charlie Condon, the former S.C. Attorney General who was appointed as Santee Cooper's chairman late last year, has been questioning the legal expenses since learning that they soared to more than $9 million in 2018.
On Monday's meeting in Pinopolis, he balked at the $475-an-hour fees the board paid to criminal defense lawyers. Those billings totaled about $1 million, he said. 
"None of this money falls from the sky," Condon said after the meeting. "It comes from our ratepayers. So if I'm paying an electric bill here in Moncks Corner, why did I pay a bunch of high-priced lawyers a million bucks last year?"
The sparring with Ray included a reminder that Condon had said during his board orientation that the FBI could question Santee Cooper employees without a lawyer present if they haven't done anything wrong.
"Precisely," Condon replied.
Ray called that unfair. 
"You're a lawyer, and you may choose to do that," he said. "But ... our employees ... who are not lawyers and don't understand legal litigation, they don't deserve to be put in that situation without representation." 
The back-and-forth continued with Condon asking why the board would agree to pay the high-dollar defense attorneys if the workers they're representing are "merely witnesses," especially when Santee Cooper has its own "highly paid" in-house legal office. Also, lawyers from the state's AG office could have been called in at no cost, he said.
"Four hundred and seventy-five dollars an hour — I think it's unconscionable," he said.
Ray acknowledged the point, saying he respected Condon's opinion.
"Could we have done it cheaper? Maybe. And we've sort of given guidance to that effect to the staff," he said.