PINOPOLIS — If you sat on Santee Cooper's board, you could have had this place to yourself, a historic plantation with nothing but waterfront views.
You could've brought dozens of guests and fed them with the in-house catering staff of a huge electric utility.
You could have had a meal of filet mignon and shrimp at dinner, a breakfast buffet in the morning and a Frogmore stew after that.
And you could have had it all for free.
That was Santee Cooper's practice for decades. For as long as anyone at the government-owned power company can remember, directors have been offered a free weekend each year to use its Wampee Conference Center. It's a lush facility with a boating area, historic plantation house and waterfront views of Lake Moultrie.
And it has been used extensively. The utility's directors took 18 weekend trips over the course of three years, ordering more than 2,000 catered meals for themselves and their guests, according to documents obtained by The Post and Courier through a Freedom of Information Act request.
Santee Cooper estimates each trip cost about $5,300, a sum that directors didn't disclose on their state ethics filings.
Just over half the current board has taken part in the trips over the past few years, costing the utility about $25,000 annually at a moment when its electricity customers are paying billions for two unfinished nuclear reactors that will never produce a zap of power.
"With that backdrop, we need to do all we can to regain the public's trust," said Charlie Condon, Santee Cooper's new board chairman. "I do think the reality and perception of allowing private use of it by directors is not the message we want to send."
Their use was nothing new. It was governed by an unwritten policy for at least 35 years, until it came to a halt this week. 
Directors voted Monday to pause their trips to Wampee until they have formal rules to govern them. The suspension was proposed by Condon, who raised the issue after learning about the practice through the newspaper's open-records request.
Unwritten rules
Santee Cooper doesn't have written rules for how its directors spend their weekend at Wampee, but Wampee has rules for everyone else.
The guiding idea is on the first page of its policy brochure: "Events at Wampee should be business or training related."
It can be used to promote Santee Cooper or the state, for instance, but it can't be reserved for family gatherings. Local governments can come for retreats, but class reunions can't. Alcohol isn't allowed on the grounds without the CEO's blessing.
But when it came to directors, those rules weren't applied strictly.
Former Director Jack Wolfe Jr., for instance, said that when he went to Wampee it was to take his family for a weekend on the lake. He recalls going into the plantation house to see if it truly was haunted, watching a video about the ghosts that lived there.
"We fished, ran around, enjoyed the facilities," Wolfe said. As far as he knew, it was a "long-standing policy" of the utility, a perk to lure prominent South Carolinians to a demanding job that pays $10,000 a year.
Santee Cooper's records don't show the full extent of how directors spent their time at Wampee or who they invited. But the documents suggest their trips skirted the edge of the guidelines the utility set for other groups.
In one case, Wampee's staff was asked to get juice and coloring books for a director's sons and let a massage therapist set up on-site. Another director asked for appetizers at a cocktail reception he was hosting, and another still asked for a bar setup with mixers and soft drinks.
Santee Cooper chief executive Jim Brogdon suggested Monday the offer of a weekend visit was supposed to give directors a chance to bring in outsiders and show them what the utility does. He said the utility would review the practice to see if that's how it was being used.
"Certainly, we're interested in making sure that that unwritten policy is consistent with what the board and you individually want to do," Brogdon told directors.
Before this week, the trips had survived even the utility's darkest moments. They continued even after the board decided to call off a massive nuclear project that will cost ratepayers around the state billions of dollars in the coming decades.
Internal records suggest directors reserved the conference center six times after halting the $9 billion effort to expand the V.C. Summer nuclear plant in Fairfield County, just north of the state capital of Columbia.
That decision set off a political firestorm that raised calls for the state to sell Santee Cooper altogether, threatening to end the utility's eight-decade history in South Carolina government.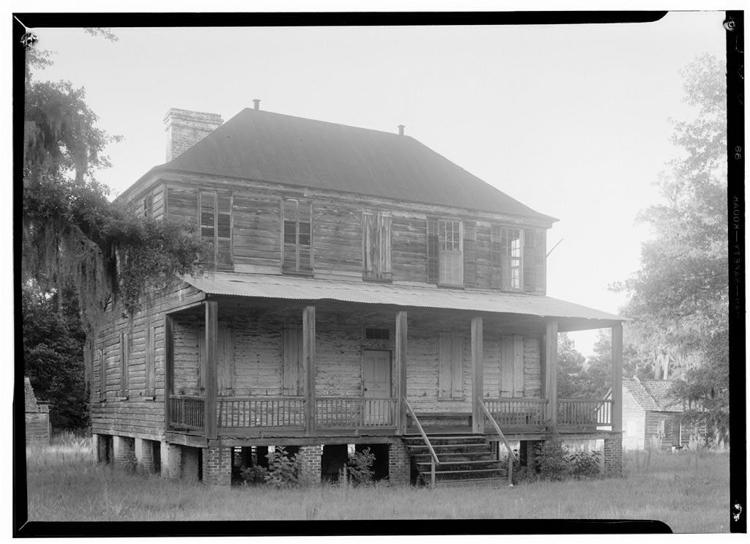 Playing host
Wampee is a monument to Santee Cooper and its history.
It is surrounded on three sides by a lake the power company created during the New Deal to bring electricity to rural South Carolina. It sits across the water from the state's largest coal plant, a behemoth the utility runs. It hosts directors to make big-dollar decisions in a plush boardroom surrounded by trees draped in Spanish moss.
It traces its history to a failed attempt at building a Baptist settlement at the dawn of the 18th century, long before the state would hatch plans to build two massive lakes with the backing of President Franklin D. Roosevelt. Once that plan set into motion, the government took over a huge swath of the state, including Wampee Plantation.
Most of that land was flooded to form two of South Carolina's largest lakes, Marion and Moultrie. But the house at Wampee stayed above the edge of the water. Santee Cooper fixed the place up, a jewel surrounded by an engineering marvel.
It hasn't let go since. The fate of the plantation house even landed in front of the state Supreme Court. Santee Cooper fought to keep the lakefront house when its former owners asked to take back their home.
After it lost that case, the utility still wanted to host visiting dignitaries there. So Santee Cooper made an "extremely lucrative offer" to buy it back, according to historian Douglas Bostick's book "Sunken Plantations."
Some directors say they're still using their time at Wampee to play host for the utility. Calhoun Land IV, for one, said he used to spend his weekend trips with a mix of family, a few friends and business leaders from his native Clarendon County.
At his last gathering, in 2016, nearly 60 visitors — a third of them family — got a primer on the utility's work and the nuclear plant it was building. His trips usually included a field trip, like a tour of the old Jefferies power plant in Moncks Corner.
It also included a big spread: she-crab soup, shrimp and scallops one night, ribeye steaks and barbecue chicken the next, plus a Sunday morning buffet featuring quail and shrimp and grits.
"I always thought it just was a way for us to allow people to experience Santee Cooper and learn about Santee Cooper," Land said. "We had some good food, some good social time. Everybody enjoyed themselves."
Leighton Lord, Santee Cooper's former chairman, said he likewise meant for his weekend trip to be an introduction to one of the largest government-owned power companies in the country.
He reserved the conference center once in his decade on the board to host a group of public officials from around the country, policymakers with whom he'd shared a college professor.
They were interested in clean energy, so he showed them a hydroelectric project and a coal plant Santee Cooper was demolishing. The group had a dinner of bacon-wrapped scallops and fried quail on a bed of grits, the utility's records show.
Afterward, his guests asked a question that Santee Cooper's board hadn't: What did that all cost?
They needed to know, because federal rules and their home states' laws required them to report the gifts they received.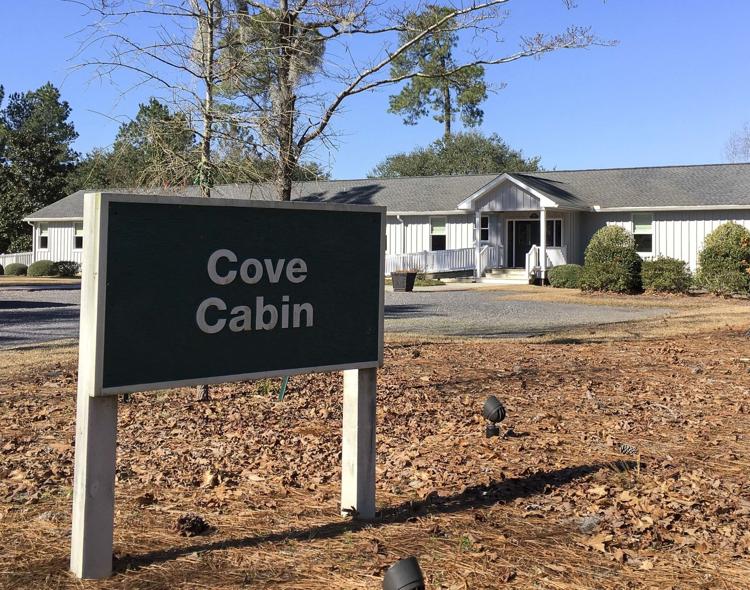 Legal questions
There's no question that a trip to the lake was a gift to the out-of-state visitors. It's less clear whether it should be considered a gift to the directors themselves.
That distinction has legal implications because none of Santee Cooper's directors disclosed their trips or their costs on state ethics filings, according to a Post and Courier review.
They listed their pay from the agency — $10,000 for most board members — and the mileage reimbursement they received. But none of the 18 trips identified by the newspaper appeared in their disclosures.
Compare that with the men and women who sit on the boards of Clemson University and the University of South Carolina. They routinely disclose perks like season tickets or trips to big games like USC's Final Four appearances in 2017 and Clemson's 2016 football national championship.
State law requires public officials to disclose any gifts they wouldn't have gotten if they weren't in office. The law sets a low bar for what has to become public — anything worth $25 or more.
Meghan Walker, director of the S.C. Ethics Commission, declined to comment on whether the trips qualified as gifts. Charles Leaird, a newcomer to the board, also asked if the trips should count as compensation for tax purposes.
The distinction boils down to one of the key questions Santee Cooper will have to resolve: What are directors' Wampee weekends, really — business trips, or a job perk?
The board hasn't set a timeline for answering.