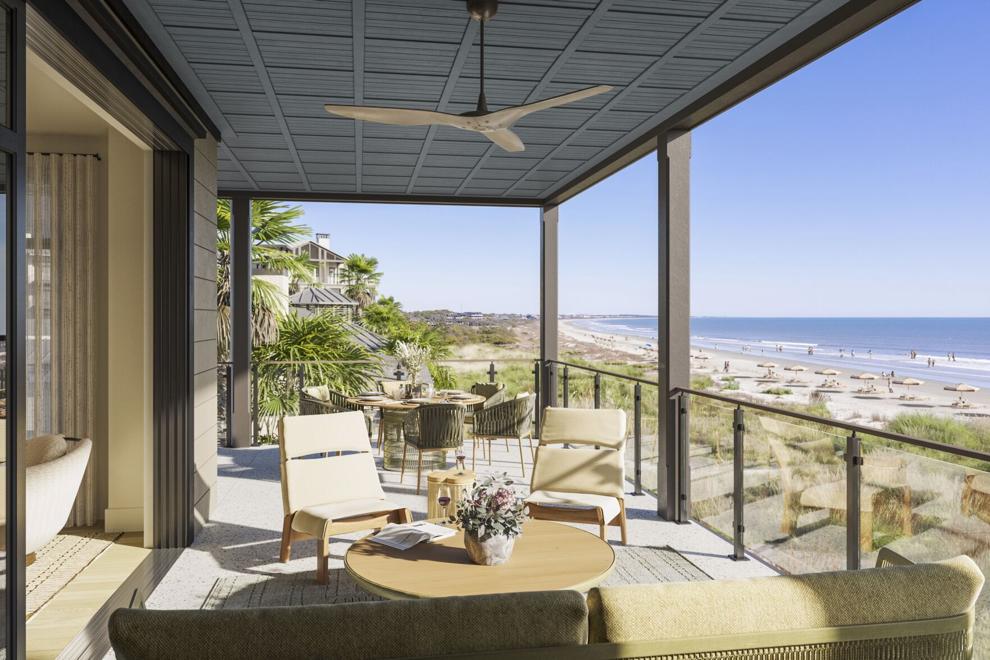 The scent of the salt air, the feel of the spray, the sound of the whitecaps rolling in from the Atlantic Ocean. For those of us lucky enough to live in the Lowcountry, the beach has always held a special and unmistakable allure. And for those who live at the beach—well, waking up each morning to a seascape of sand dunes and blue water is like discovering a piece of heaven on earth.
Finding that little bit of beach paradise is more difficult than it used to be, thanks to a two-year run on coastal real estate sparked by the coronavirus pandemic and the subsequent work-from-home movement. At many Lowcountry beach communities, inventory is at or near historic lows. For those with the cash and ability secure one of those rare available beach listings, the reward is often a home with numerous decks and porches, large windows that let in sea breezes, and of course that glorious view of sand and surf.
"People come here, they get a taste of it, and they want their part of it," said Scott Ferguson, sales manager at Pawley's Island Realty. "So, it's always going to be a strong market, because the demand for it is always there."
Indeed, homes in beach communities—particularly those homes on the oceanfront itself—have always been at a premium, simply because there's such a finite amount of island real estate available. Add in prices that have traditionally limited the pool of potential buyers, and you're operating in rarefied air indeed. The median sales price on Folly Beach in May was $1.5 million, according to the Charleston Trident Association of Realtors, followed by $1.885 million on Kiawah Island, $2 million on Isle of Palms, and $2.75 million on Sullivan's Island.
And yet, those increasing numbers haven't deterred potential buyers, many of whom are coming from areas with far higher median real estate values and moving south with lots of cash to spend on their coastal dream homes. Charlie Aikman of Carolina One Real Estate used to see people moving to Isle of Palms and Sullivan's Island from South and North Carolina. Now, they're coming from all over the country.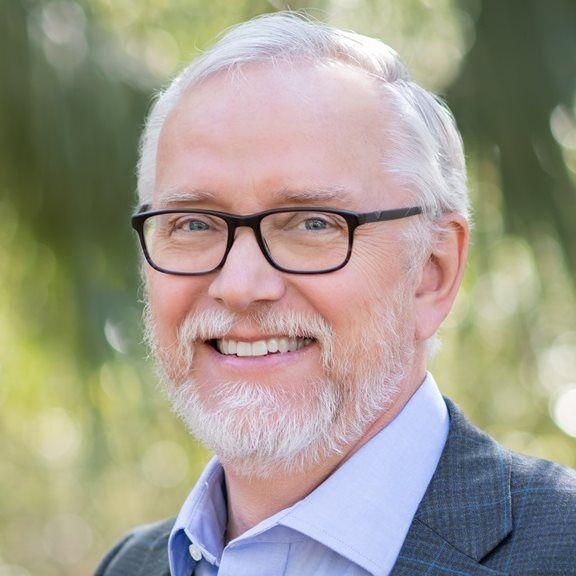 "It's people who are moving here and working from home," said Aikman, a sales associate in Carolina One's office on the Isle of Palms. "What I'm seeing is a lot of people moving here from the Northeast and from California. They can work from anywhere, and they've heard Charleston's a great place to come."
A 'fast and furious' sales pace
Kiawah Island has experienced the beachside property rush as acutely as anywhere else. The first quarter of 2022 was the island's second-best opening quarter ever, with 113 sold properties adding up to a volume of $182 million. While those figures ranked behind a furious opening quarter to 2021 that netted a volume of $205 million in sales, they also easily outdistanced the years immediately prior to the Covid outbreak, when first quarter volume totals ranged between $38 and $75 million.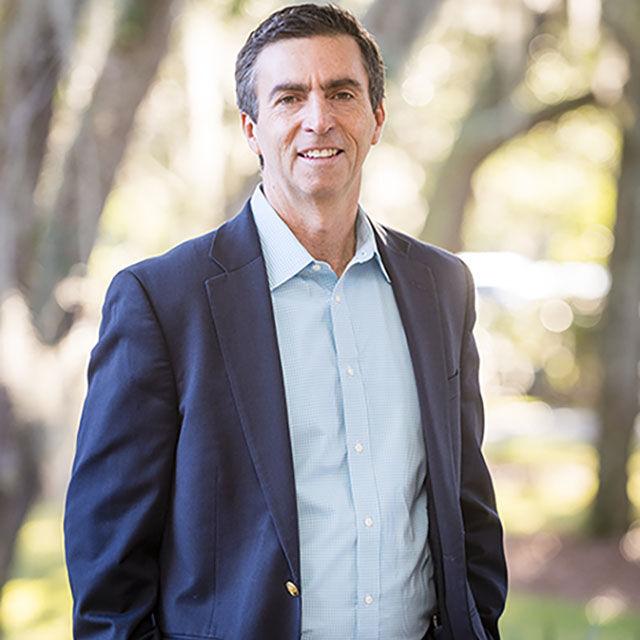 "We've had a crazy two years," said Dan Whalen, president of Kiawah Island Real Estate. "Really, ever since six or eight weeks after the pandemic hit to probably until today, it has just been a fast and furious pace. I do think things are starting to settle down to a more reasonable pace right now. It's not as frenetic. It is still very busy, there are still plenty of buyers. But it's just not the wild west that it was four, five or six months ago."
That slower pace, though, is due to a simple lack of inventory; at the end of the first quarter, Kiawah Island had only 1.1 percent of its housing stock available for purchase, the lowest number the island has ever seen "and not nearly enough to meet demand," according to Kiawah Island Real Estate's first quarter property report. In May, there were only seven new listings and three closed sales of single-family homes on Kiawah, CTAR reported.
Out of Kiawah's roughly 3,000 single-family homes, Whalen said, only about 30 were available for sale as of mid-June. That scarcity continues to drive up the median prices of single-family homes, which at Kiawah have increased from $1.6 million to $1.885 million year-over-year, and from $1.672 million to $2 million year-to-date. In late 2021, two oceanfront homes on Kiawah sold for $13.5 million and $11.65 million, respectively. A 10,000-square-foot oceanfront home is currently listed for $20 million. Again, it all goes back to changing buyer habits borne of the pandemic.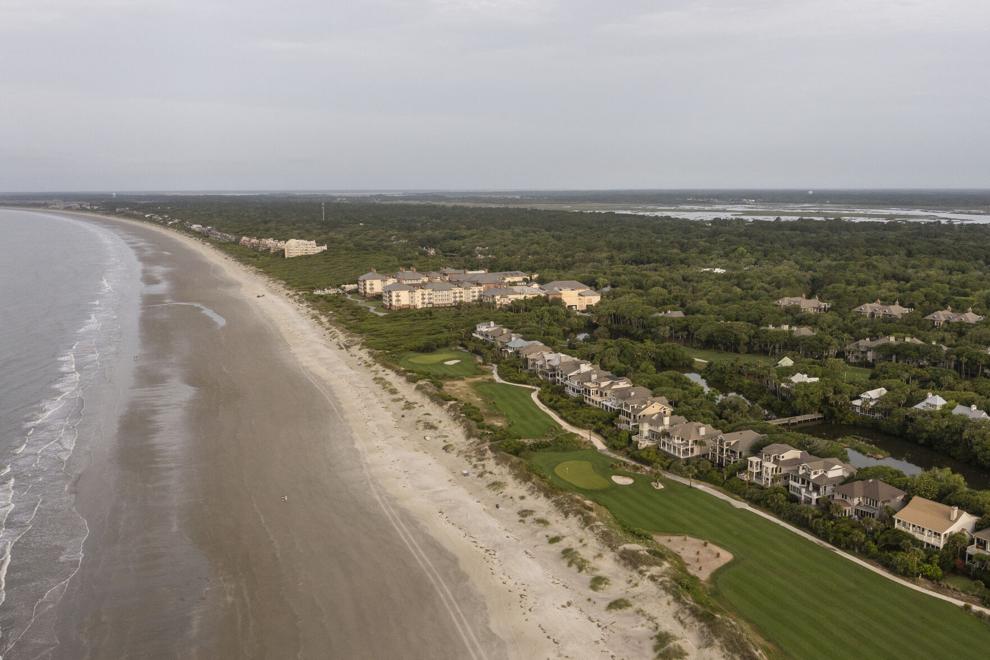 "We have seen a number of owners who have second homes and might come three, four times a year for a couple of weeks at a time. Now, they're coming and staying three, four or five months, and doing work from home. That has been something that we thought was kind of a phase—once we kind of got out of a pandemic and things started to get back to normal a little bit, they would go back to their previous travel patterns. But people are not going back to those old patterns," Whalen said.
"They're kind of finding, 'Hey, not only can I live and work from here, I'm actually enjoying living and working from here.' And as a result, we've had more and more people coming here, whether it be existing owners staying longer, or new owners who want a piece of that lifestyle as well, because they realized that they can work from home. And then on the oceanfront side, we just don't have that many properties left."
And it's not just single-family homes. Villas and townhomes on Kiawah have experienced similar price increases; a year ago their median was $587,500, and now it's near $800,000. In the forthcoming Seafields development for residents aged 62 or older, 40 of 90 independent living units have been reserved. And the Cape on Kiawah development—the first new condo or villa development on Kiawah in 30 years—78 units with an average price of $3.64 million each sold out ahead of schedule.
"It's all across the board," Whalen said of the demand. "I think we have only six or seven villas listed for sale, so it's a very limited supply. It's not just single-family homes. Resale homesites are very limited; we have very few of those left. We have very few cottages, we have very few single-family. It's all product types. We're really at record low levels for all of it."
'Why don't I work from the beach?'
The perfectly cropped fairways of Kiawah's Ocean Course and the sumptuous surroundings of its Sanctuary hotel are a long way from Pawley's Island, in more ways than one. The Georgetown County Island was one of the first settled beach communities in South Carolina, and some of its homes date from the mid-1800s. The vibe on Pawley's is understated and unpretentious, befitting an island where many Palmetto State families have been returning each summer for decades.
But the same market forces impacting Kiawah are also influencing Pawley's Island, where as of mid-June there were just four active listings, ranging in price from $1.995 million to $4.25 million. Compare that to six years ago, when Ferguson—who won three state titles in three decades as head soccer coach at Wando High School in Mount Pleasant—first moved to Pawley's, and there were 52 properties listed for sale.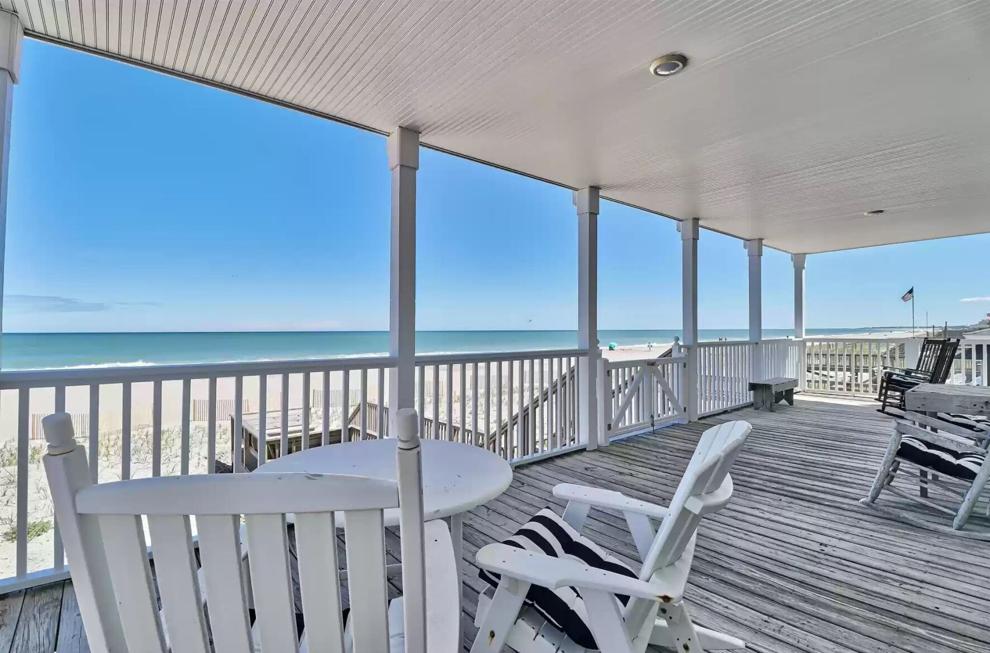 "We're pretty much like the rest of the state and the rest of the country right now," he said. "We're low in our inventory, and there's a lot of competition for those few homes that we have here on the beach. After Covid, you had a lot of people who were able to work from home and came here from other places. They said, 'Why don't I just work from the beach?' That's had a huge impact. And once they got here and saw the sort of lifestyle that we have here, they decided to stay."
Pawley's Island has worked hard to carve out a very specific niche among South Carolina beach communities. When the town was incorporated in 1985, it banned all commercial establishments save for three inns that had long operated on the island. It later did away with duplexes and triplexes to keep density low, limited new homes to 4,000 square feet to prevent the construction of cookie-cutter beach mansions, and mandated a minimum roof slope to stem the proliferation of the tall, boxy beach homes evident on other barrier islands.
Add those restrictions and a lack of commercialism to Pawley's relatively small size, and you have an island that connects best with families—particularly ones that tend to come back year after year. Although Ferguson has seen more buyers from farther away coming to Pawley's, this isn't the type of beach community you stumble on by accident. That personal connection, he said, continues to endure.
"We're seeing buyers who are much younger, and of course they're pretty savvy with today's technology and online search tools, and they know what kind of home they want," Ferguson added. "A lot of them came down here and vacationed with their parents for years and years and years, and now they want a piece of that pie themselves. Our company is celebrating its 60th anniversary this year, and we've had generations of people continue to come back here. They like that it's not commercialized, like some other areas of the Grand Strand."
Meanwhile closer to Charleston, Aikman said he's seeing more buyers of second homes on Isle of Palms choosing to live in those residences for months at a time, further evidence of the impact of the work-from-home movement on the coast. It all cuts into the inventory: according to CTAR, Isle of Palms (including Wild Dunes) saw 21 single-family closed sales in May, while Sullivan's Island saw just one. IOP in that same month had 34 homes on the market, while Sullivan's had six.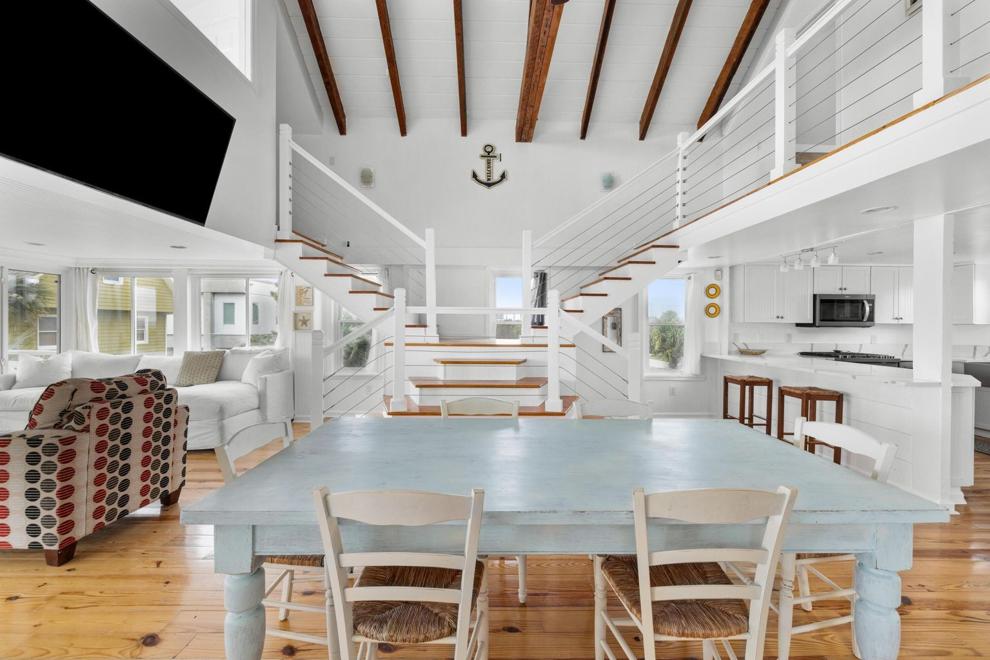 But to those able to secure their piece of beachfront paradise, battling the low inventory and price escalation can all seem worth it. On June 15, Maison Real Estate closed a transaction involving 1699 East Ashley Ave. on Folly Beach, a fully renovated home with a dramatic beamed ceiling and craftsman-style porch railings that sold for $1.9 million. On Pawley's, there's a renovated six-bedroom oceanfront home at 630 Springs Ave. with custom cabinets, heart of pine flooring, high-end kitchen appliances and double porches listed for $3.125 million.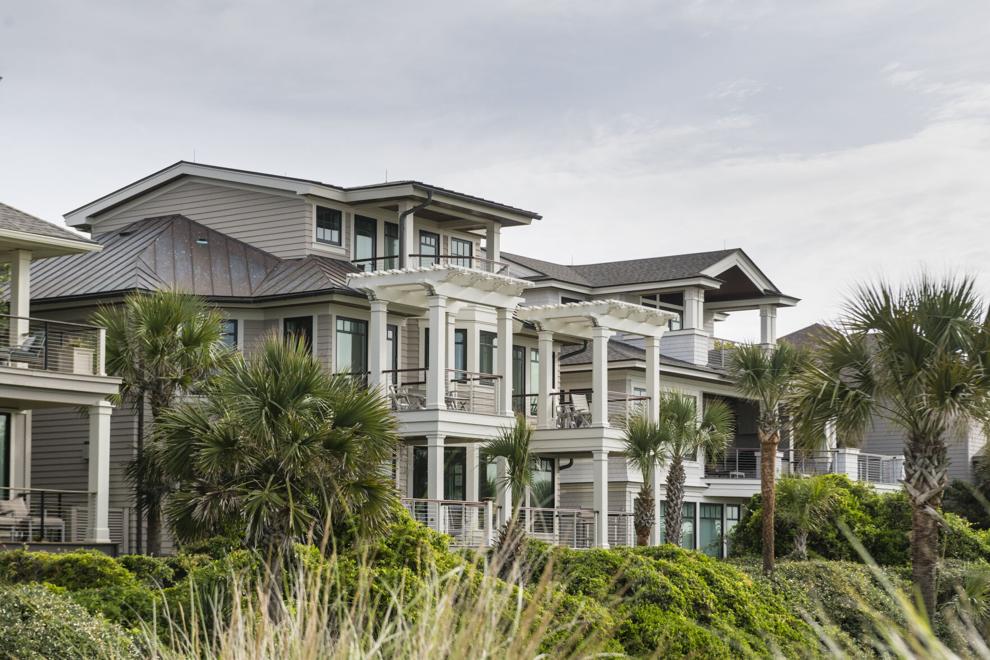 Kiawah Island's available listings include 3 Turtle Beach Lane, a 3,795-square-foot residence listed for $8.995 million with a large back deck and three balconies, all offering sweeping views of the 15th fairway of the Turtle Point Golf Course and the Atlantic Ocean beyond. One of the few listings on Sullivan's Island is 1307 Middle St., a 1,062-square-foot ranch built in 1920 and listed by Carolina One for $3.45 million—because the .35-acre lot it sits on presents an opportunity to build a new home with vistas of nearby Fort Moultrie and the Charleston Harbor shipping channel.
Some beach community price points, Aikman said, are up 60 percent from where they were prior to the pandemic. And yet, the lure of the sea and the sand remains as timelessly irresistible as ever. Those able to buy a beach home also know that the value of their investment will rarely, if ever, go down. Much like the ocean, the market for beach homes moves to a rhythm completely its own.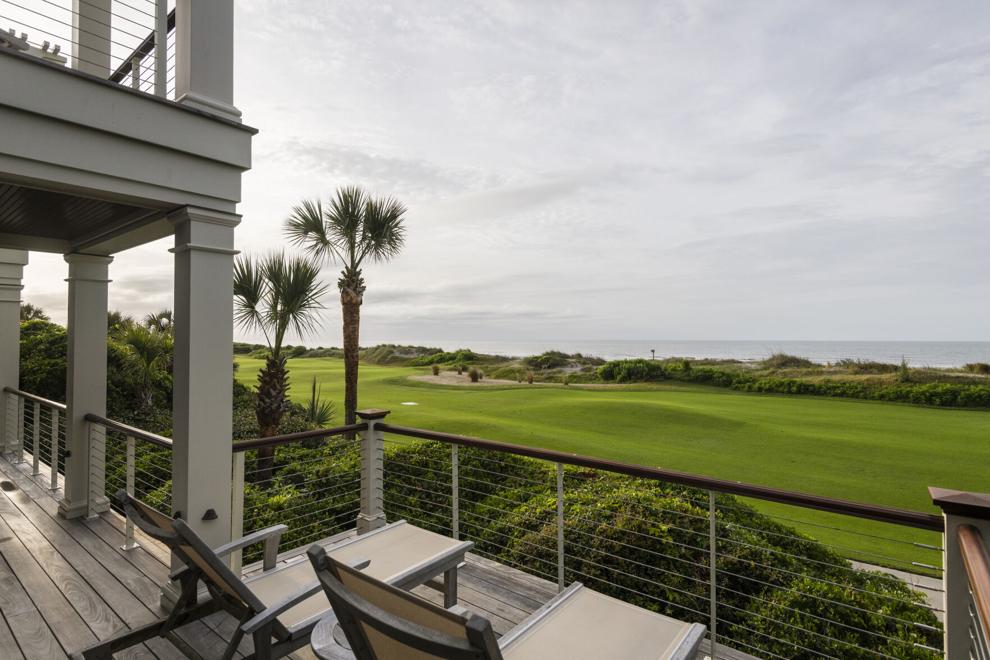 "It's basic economics, supply and demand," Whalen said. "There just isn't that much coastal real estate in general, and oceanfront real estate specifically. And the less property there is of a certain type, the more it's going to retain its value. There just aren't that many oceanfront homes you can buy. That type of property will always hold its value, because there's so little of it, and there's always somebody wanting it."