When Rodger Holland retired from driving trucks after more than two decades on the road, he knew exactly how he wanted to spend his golden years.
Holland and wife Terri had been avid campers and the couple loved going to the Blue Ridge mountains in North Carolina.
But they weren't fond of sleeping on the ground and wanted to experience the good life. It's what led them to purchase a 2022 Grand Design Imagine XLS 17MKE recreational vehicle recently from the newly opened RV One Superstore in Ladson.
They are not alone in hitting the road in style and enjoying the outdoors in comfort.
"I grew up camping in tents," Holland said. "When Terri and I got married, we had a popup, and this is our third RV. It's just a great way to relax, see some beautiful scenery and meet great people. We've noticed that the places we used to go are a lot more crowded these days. There seems to be a lot of interest in RVing now."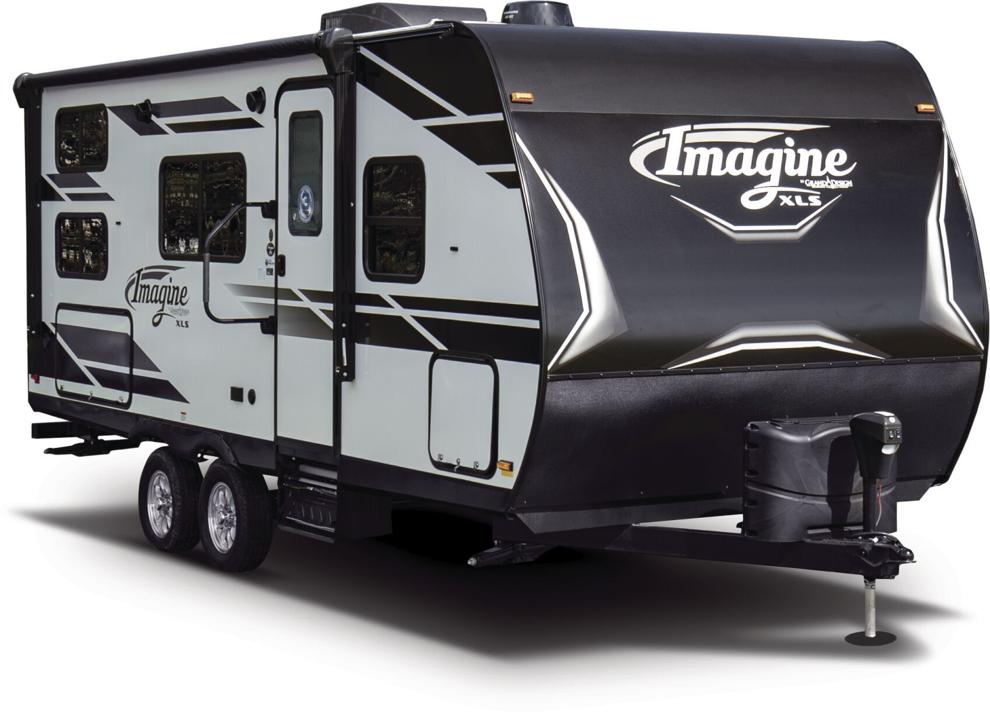 Since the COVID pandemic hit the U.S. in early 2020, the recreational vehicle market has exploded. Sales of RVs, motorhomes and campers have hit historic highs over the last two years, and the growth is expected to continue as worried Americans looked for less riskier ways to scratch the travel itch.
RV ownership is at a record high in the U.S., at about 11.2 million households in 2021. That's up more than 62 percent from 2001 and up 26 percent from 2011.
Shipments for RVs in 2020 finished at 430,400 units, according to the Recreational Vehicle Industry Association, surpassing 2019 by 19 percent, despite a nearly two-month production shutdown due to the pandemic.
In 2021, RV shipments hit 602,200 units which represented a 40 percent increase over 2020. And that was a 19 percent gain over the record high of 504,600 units in 2017. The analysis, by ITR Economics, is projecting a smaller increase of 2 percent this year, to 613,700 units.
"The outdoor lifestyle is definitely in vogue right now," said Jon Ferrando, CEO and president of RV Retailer, which has 97 stores in 30 states. "When I got into the industry five years ago the demographics were great. The baby-boomers, which are our core customers, are retiring at rate of 10,000 a day between now and 2030. Now you also have millennials and younger buyers coming into the industry.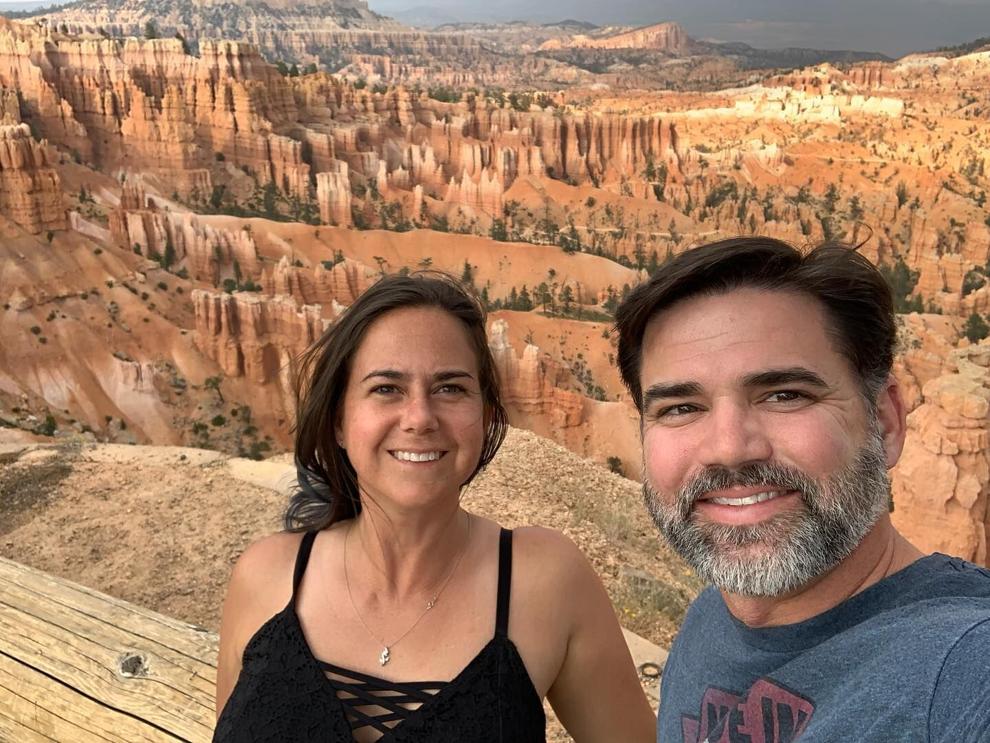 The price tags on RVs range widely, from a $10,000 teardrop shaped tow-along camper to $1 million deluxe diesel-fueled motorhomes.
Jason and Christina Roberts had dreamed about driving cross-country, taking an extended trip to see America.
The high school sweethearts, who met at Stratford High School, took that idea one step further in 2018 when they sold their Wilmington, N.C., home and most of their belongings and purchased a motorhome to start their nationwide journey.
The 24-foot Galleria, which is built on a 3500 Mercedes-Benz Sprinter extended platform, features a refrigerator, freezer, small galley and sofa that converts into a 68- by 72-inch bed.
"I think people thought we were crazy, but it was something we've been wanting to do for a while," she said.
The couple spent 3½ years, crisscrossing America and chronicling their adventures
"Life is about experiences and the people you meet along the way," Jason Roberts said. "We embraced it all, embraced the philosophy of 'you don't know what you don't know' and there's a lot we didn't know about our own country. People ask us if we have a favorite place or moment and honestly, we don't. It was an amazing experience.'"
In some ways, RVs are the quintessential American-made item, combining the home-building and automobile industries.
The industry can also serve as a barometer for the U.S. economy.
The RV business has repeatedly fallen in advance of economic troubles. RV sales started dropping in 1999, two years head of the 2001 crash.
Historically, RV sales have tracked closely with the "Leading Economic Index," an oft-used measure that uses economic factors, including average weekly hours in manufacturing, building permits issued, average weekly claims for unemployment insurance, manufacturers' new orders, stock prices, and average consumer expectations, to predict how the economy will fare.
The current growth spurt is being driven by buyers of the millennial and Gen-X age groups.
The uptick in demand combined with the side effects of the pandemic have created a bottleneck for some manufacturers. Citing labor and supply-chain issues, Winnebago officials have a backlog for RV orders that is topping out at more than $4 billion. That includes $1.87 billion for towable units, $2.21 billion in motorhomes, and $278,000 in marine products.
Higher gas prices over the last few months are not expected to curb enthusiasm for RVs anytime soon.
James Boyle, a spokesman for the RV Industry Association, said many RVs are used for short trips and tailgating, rather than extended excursions.
"The industry does not expect current prices at the pump to affect business anytime soon," Boyle told Reuters.