The hot new thing in canned food sits halfway down an aisle at Harris Teeter, flanked by aluminum tins splashed with pictures that show vegetables at their peak. Their wrappers show beans of all sorts neatly piled, piping hot and glistening just so, many set against a backdrop of rolling farmland.
The newcomer cuts the pretense: It's see-through and plastic, a clear plastic tube with metal ends. You can see the pinto beans jiggle inside when they're jostled.
It's just beans and broth, but if one of South Carolina's biggest companies has its way, that might be enough to breathe new life into the faltering business of marketing and selling canned food.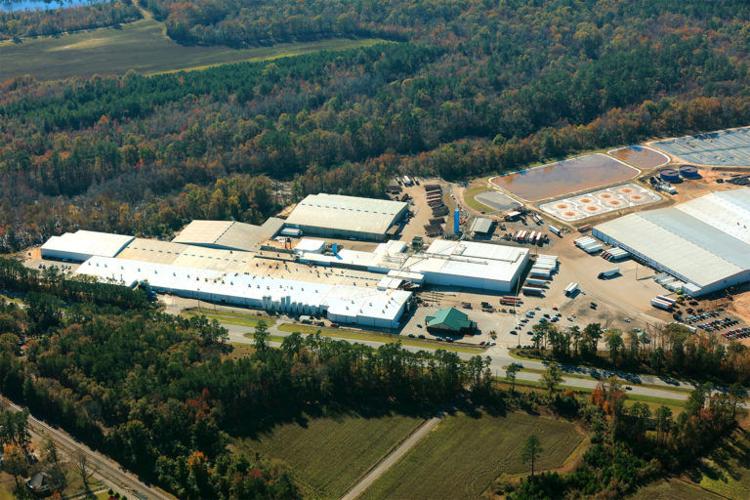 Americans, it turns out, aren't all that interested in eating food out of cans these days. Buying fresh is in vogue, so when shoppers walk into the supermarket, they're increasingly wandering past the produce section, the butcher or the bakery, not the aisles of shelf-stable packages in the middle.
Sonoco wants to change their minds. The Hartsville-based packaging giant thinks a clear can might make consumers rethink packaged food. If they can see the green beans or the peaches inside, the company figures, maybe they'll seem fresher.
"We're never going to be as fresh as fresh, but (we want to) have some level of fresh in the center," said Melissa Lewis, who's heading up marketing for Sonoco's new cans.
New twist
If nothing else, it's a new twist in the history of the metal can, which dates back to the early 1800s and the days of the Napoleonic Wars. The technology has evolved since, but the gist is the same: cooked food, sealed in a metal tin. Food is able to last for years preserved that way, and metal can withstand the pressure of heating and cooling in the manufacturing process.
It hasn't changed all that much because it works, Lewis said. Except that in today's supermarket, it might not.
That's because the packaged food business appears to be stalling. The market research firm Euromonitor expects that Americans will buy about $7.9 billion of shelf-stable fruits and vegetables this year, down 1.5 percent in the last five years. Over that same period, global sales grew 14.6 percent.
Even the chief executive of one of America's biggest can makers admits as much. Anthony Allott, the president of CEO of Silgan Holdings, told investors this summer that he expects sales of his company's food cans to be "kind of flattish."
"Maybe even a modest decline over time," Allott said in a July conference call with analysts. "We really don't envision big changes to our historical pattern on that."
Up until now, Sonoco hasn't been in the can business. It makes other kinds of packaging, like paperboard, plastic pouches and cardboard tubes. Last year, that landed it almost $251 million in profits on nearly $5 billion of sales.
In the flat-lining can business, it sees a chance to grab a new market. In its tests, looking at food in a clear can makes consumers think food seems fresher, Lewis said. For customers who grew up eating out of plastic containers, they seem to taste better, too.
The idea came up five or six years ago, Lewis said, but it took time to develop. A plastic can would have to be able to roll through machines, stand up to temperature and pressure and work with the decades-old equipment packers already had. As the industry's trends solidified, it put more effort into finding something that worked.
Its answer, the TruVue can, is now getting its first test. The clear cans are being manufactured at a test factory in Darlington County, filled by a packer in Florence County and shipped out to about 400 supermarkets in the Southeast.
Earlier this month, they were mixed into the canned food aisle for the first time at Harris Teeter and Ingles - 50,000 or so cans of beans set out to see if grocery shoppers want to see their black-eyed peas before they buy.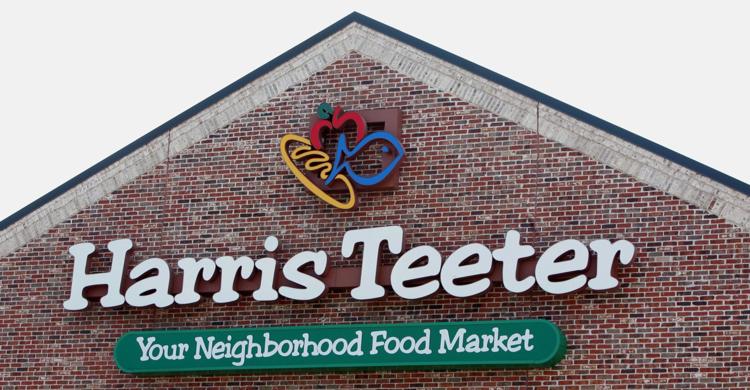 Guinea pig
McCall Farms wanted to get into the bean business, but thought it didn't have much of a shot at standing out. The Effingham-based packer is best known for selling southern-style foods like yams and collard greens, and it figured that people would want to prepare beans themselves rather than buy them with seasoning cooked in, said Annie Ham, its marketing director.
So when it came across the clear can being developed a county over, it was interested.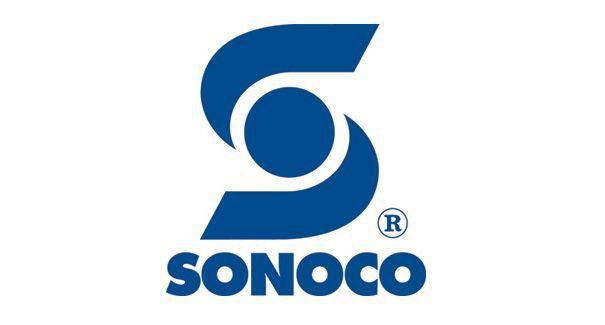 The maker of Bruce's Yams, Glory southern foods and Margaret Holmes vegetables was well aware of what was happening in the canned food market, Ham said, but getting new packaging would be expensive. Filling pouches with beans, for instance, would require a new set of machines.
Making the switch to a different of can was more appealing. Sonoco agreed to do market research and help design the look of its new line. In return, about a year ago, McCall agreed to be its guinea pig.
The cans started shipping out about a month ago, but Ham says it's not yet clear how they're performing. In Charleston, they were only put out on shelves last week to see how they fare against bigger and better-known brands, priced at $1.79 a can.
Sonoco says it's not sure what kinds of companies will eventually buy into the clear-can concept, but McCall might not be far off.
It's going after a high-end market, and it wants to stand out without buying new equipment. Sonoco figures small, premium brands would be a good fit, as would organic packers. 
"It's going to be interesting to see who shows up as a customer," said Brian Risinger, Sonoco's spokesman.
It may not have to wait too long. Lewis says Sonoco is in talks with "several" big food packers about running pilot tests late next year. Those companies will have to decide whether their customers want to see what they're getting, and what products make sense - peaches, for one, might work better than pork.
It's also getting competition. Milacron, a Cincinnati-based plastics company, says its version of see-through packaging - dubbed the Klear Can - will be on shelves early next year, filled with food from a "large brand owner focusing on tropical fruits."
And while rolling out new packaging is a slow process, Lewis says she hopes see-through cans will be out nationwide in three years. If that pans out, Sonoco might open a new factory to make the cans, she says, or at least a new line in one of the 86 packaging plants it already runs.
Still, before the clear can spreads too far, Sonoco first needs to see whether the new packaging can help move more legumes off the shelves - whether shoppers would rather see lima beans pictured just right, or just as they are.