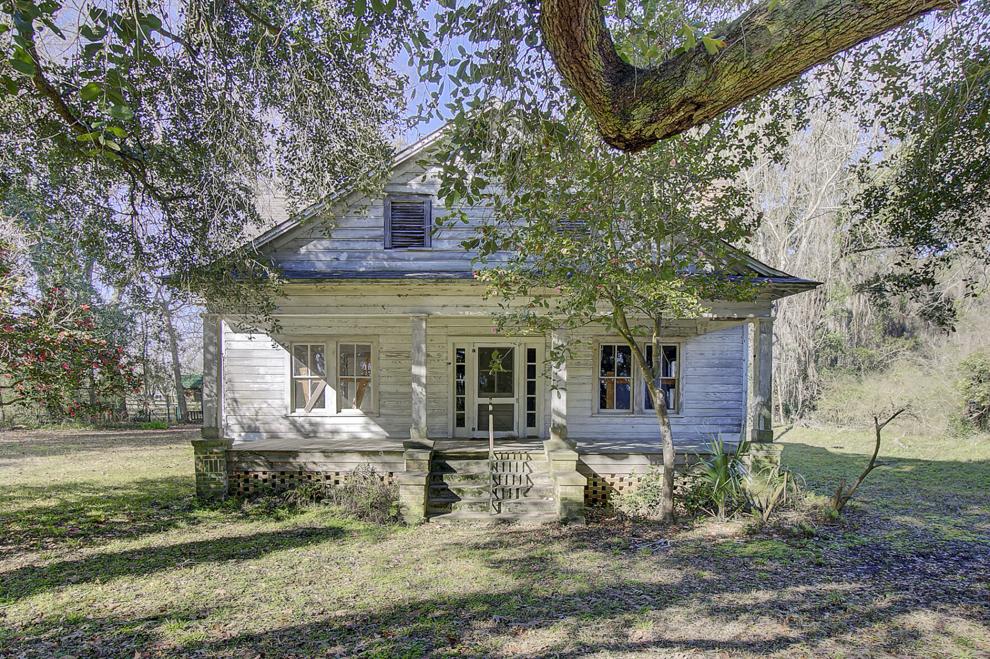 Those of us who grew up in a rural environment refer to it as livin' in the country. "Bless your heart" and "we're fixin' to make supper," are just a couple of rural-isms we former country dwellers had in our everyday vernacular. Once it's a part of you, it stays.
The country draws one in—even if you only visit it for a day. It is oxymoronic in its complex simplicity—nature's ever-changing divinity mixed with a peaceful pace. Writer Ron Rash wrote of nature's inhabitants, a lizard perched on a granite outcrop this way, "The back feet frog cocked, the tail a bright blue fuse. I too feel the heatsoak of sun and stone. The human in me unshackling."
It's not just the "unshackling" and shaking off city stressors that are driving the demand. 2020 changed everything, including where and how we live. People are gravitating to larger land areas with less dense populations. It became ingrained in us over the last year and a half to have space around us to spread out. With remote working becoming mainstream, buyers realize they can live anywhere, and for some former city-dwellers, life in the country is becoming more and more appealing.
City versus country through economic evolutions
The anonymous allure of city living coupled with the advantages of being steps away from shopping, dining, the arts and more exploded in the 1800s with the industrial revolution. The 50s and 60s drove buyers out to the suburbs with the automobile becoming part of daily life, and driving to work became the norm. Suburban and country domiciles dipped between 2012 and 2013. The Census Bureau reported a major uptick of moves to the city again—269.9 million people were living in cities—young professionals and Baby Boomers making up the majority of metro moves.
2020 was the year of migration, whether that was to smaller cities or to rural locations on the outskirts of metro areas. Did the pandemic cause this or was this trend already coming? Will the trend continue as our lives have been forever changed by the pandemic?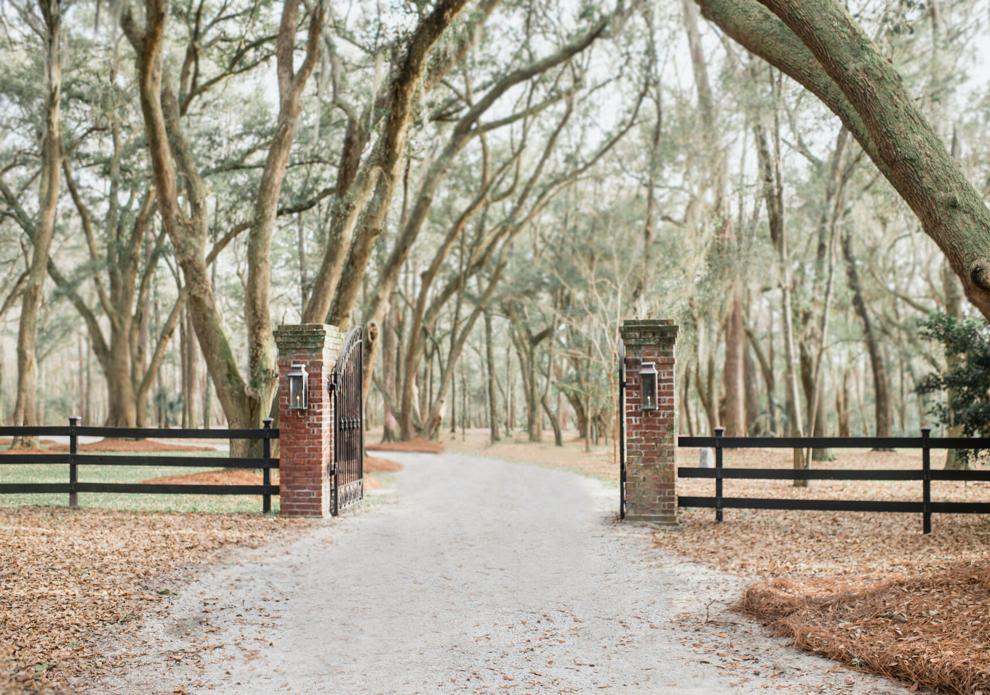 A Bloomberg article in April 2021 reported: "Those Americans who did move accelerated a trend that predates the pandemic: Dense core counties of major U.S. metro areas saw a net decrease in flow into the city, while other suburbs and some smaller cities saw net gains..." and, ..."the pandemic compressed into a matter of months moves that might have happened in the next few years, anyway." According to their findings, "In the country's most populous cities, 84% of the moves were to somewhere within the perimeter of the central area..."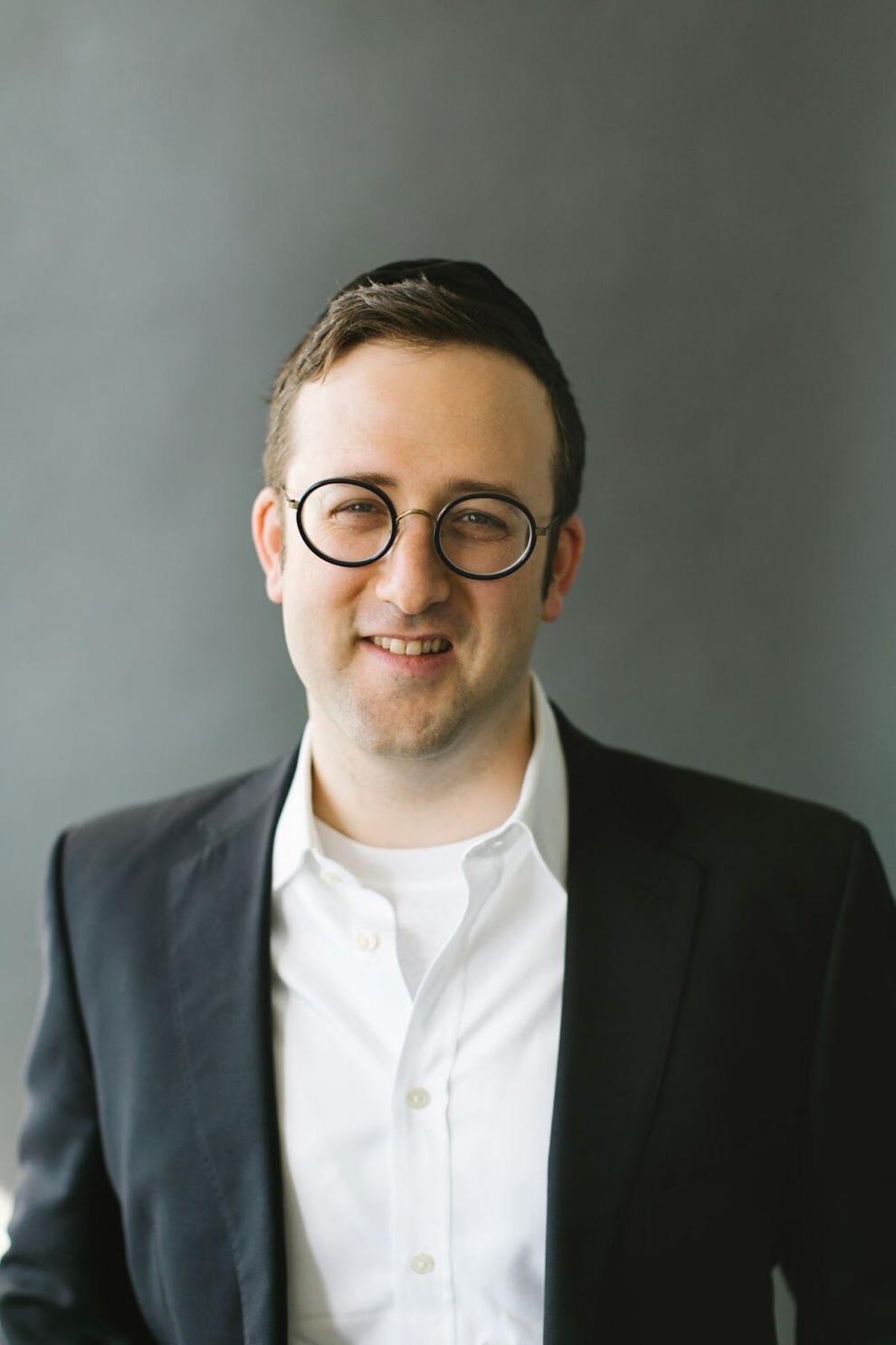 Jeff Ackerman, of RISE Architecture in New York and construction advisor at Real Estate Bees said, "From my experience during COVID, there certainly was a push for rural living. However, it seems to have been an inflation to a degree. Currently, the amount of requests for work and observation from other perspectives, both involving local politics and the dynamics of New York City, I believe the city is slowly returning to how it was before COVID."
Dennis Abbott of FirstService Residential, a national company, with offices in Summerville and Murrells Inlet manages communities throughout the Carolinas. He has seen a major migration of out-of-state buyers. "In 2020, South Carolina was among the top 10 states with the highest inbound moves—with inbound migration rates of higher than 60%. We have seen the highest influx come from urban areas of New York, New Jersey and California, in particular," he said.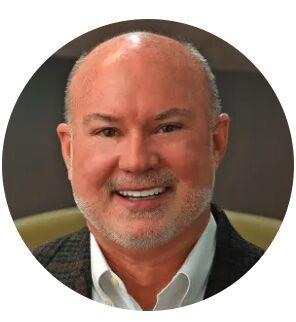 Abbott said he'd not seen such a demand for real estate in the Carolinas in 32 years. "In isolated areas, we have also found that new home builders are using auctions with a minimum set rather than entering into contracts at a set given price."
Time will tell if some of these larger urban markets will once again bring buyers back to the city. With rental increases, the loss of income and some areas offering professionals incentives to move to their towns, the burbs and rural living are making a comeback.
Rural growing pains and the future
Kain Slowikowski of Dunes Properties said he has seen buyers gravitating to the country for different reasons.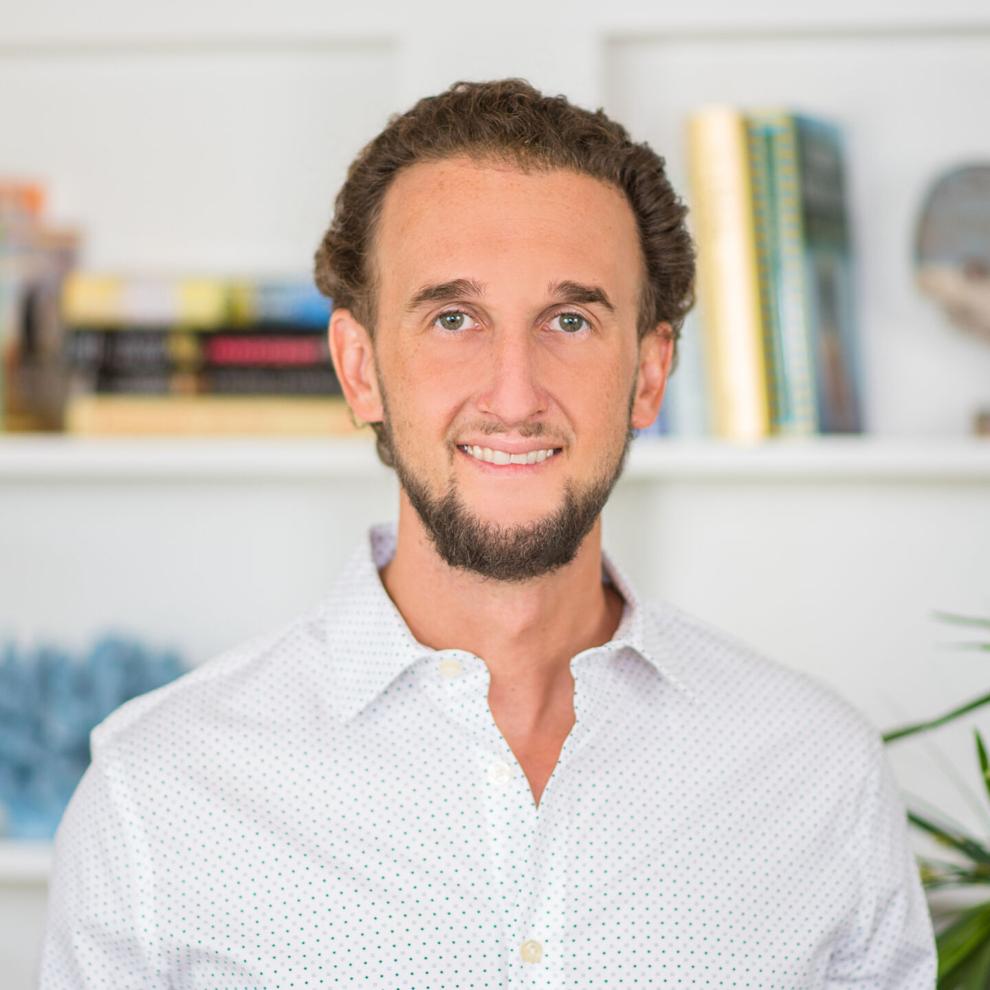 "Some buyers are looking to get away from the hustle and bustle of living in a growing city. Others have been interested in affordability, lifestyle, desire for land, and water access. I've also seen an interest from buyers out of state who like the idea of a rural setting with close proximity to Charleston," Slowikowski said.
It's a seller's market and a buyer's market in the rural Lowcountry. Sellers are getting top dollar for properties and buyers, especially those buyers from out-of-state, such as the Northeast are finding Lowcountry rural price points very attractive.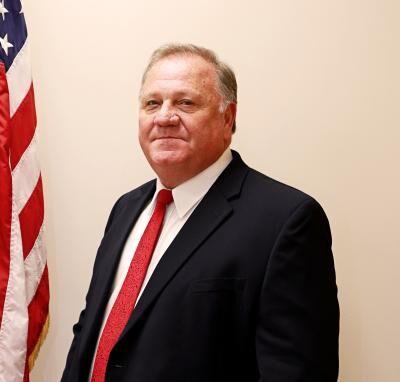 The Post and Courier recently had an article about a new development near Ravenel, where The Golden Grove community of nearly 400 homes is planned, with Mayor Stephen Tumbleston of the Town of Ravenel quoted as saying: "Growth will be driven by the economy and the need for more houses." With plans to include a commercial corridor, the town of nearly 2,700 residents will be welcoming in more neighbors in the future and an economic boost to its borders.
"The demand (for rural properties) and lack of inventory has increased prices," Slowikowski confirmed. "That's true for everywhere in the Charleston area, however, I still think John's Island, Wadmalaw, Hollywood/Meggett/Ravenel hold tremendous value compared to other areas."
Compared to Charleston, Mount Pleasant and Summerville, the aforementioned rural areas have lower single-family price points, but home prices are going up here as well. According to the Charleston Trident Association of REALTORS (CTAR), Area 13, which includes Hollywood, Ravenel and Meggett, average sales prices have realized a 23.9 percent increase, with single-family home prices at $385,484 in June 2020. In June 2021 a single-family home comes in at $477,570. Days on the market (DOM) in Area 13 were at 13 in June 2021 compared to 180 days DOM in June 2020. In Rural Berkeley County, the median sales price for a single-family home has risen from $210,000 in June 2020 to $527,065, a 151 percent increase, in June 2021. Rural Dorchester County's single-family home prices have realized a 78.6 percent jump to an average sales price of $257,650.
"It's incredible to me to be able to live in such a beautiful, rural area and still be within 30 minutes of Charleston," Slowikowski said of these areas, "The plans for development in the Hollywood area will provide new housing options for people interested in living outside of the city. Nearby, the Town of Meggett has goals for an even less dense strategy for future development to preserve the rural nature of the area for generations to come. I would best describe the Hollywood/Meggett area as an uncompromised glimpse of life in the Lowcountry. It has a rich history and is surrounded by waterways and farmland. It's an amazing place to call home."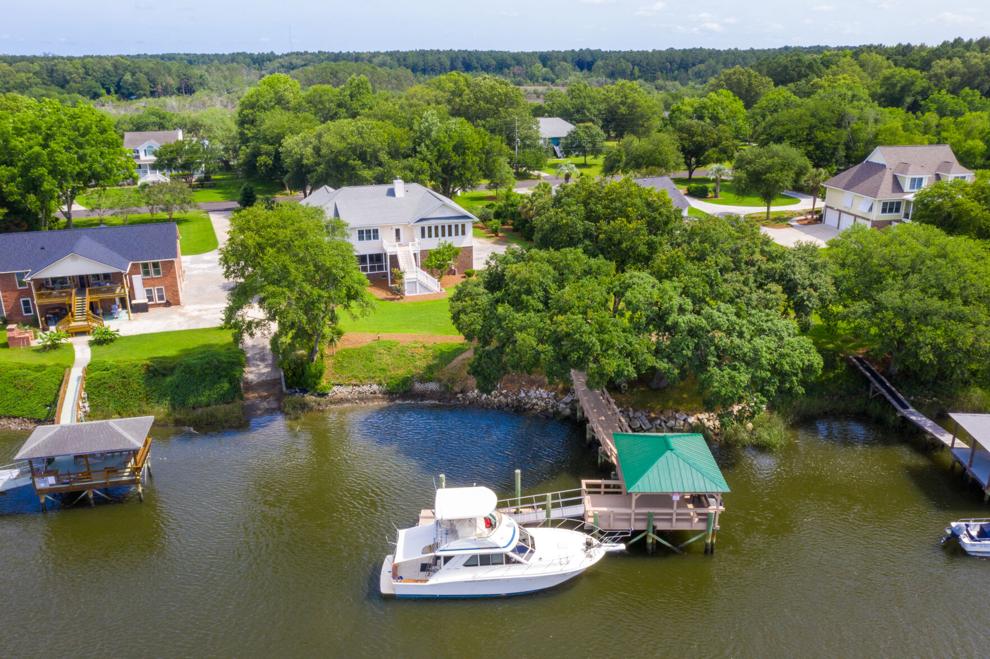 Slowikowski lists a 3,400 square foot home that's located on deep-water in Meggett at 4538 Lems Bluff Plantation for $1.6 million. On the "quiet bend" of the Toogoodoo Creek, the views are a big part of living here, with a protected harbor and easy access to the Wadmalaw Sound and the ocean.
Further up and second-home demands
"The increase in demand for second homes fulfills homebuyers' desire for space, security, privacy, and abundant amenities," said Paul Burton of Brays Island Realty.
Burton has lived and sold property on Brays Island for nearly 20 years. Brays Island in Sheldon is within an hour's drive of Charleston and Savannah, and 30 minutes from Beaufort. Called, "America's Premier Sporting Community," the private development of 5,500 acres sits just above sea level and has saltwater ponds and marshes. Its founder was an avid outdoorsman and its preservation efforts (94 percent of Brays Island is undeveloped and shared), along with luxurious amenities such as a Nature Center, hunting grounds, shooting range, golf, an equestrian center, boating and fitness facilities make it a rural paradise.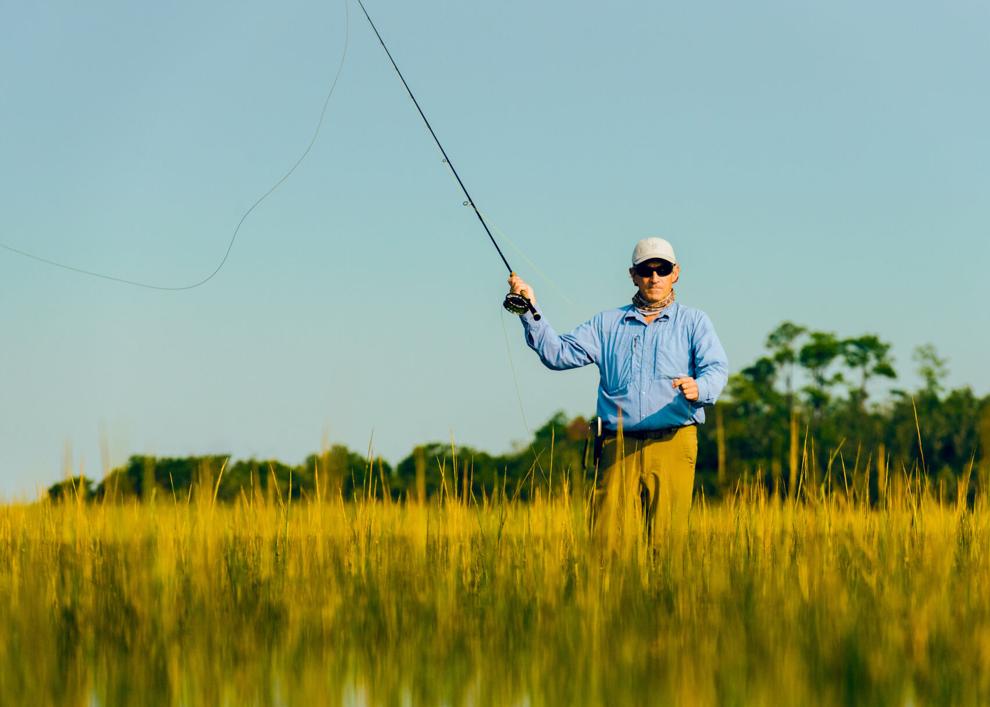 "Many Brays owners spent more time at their second home than their primary home during the past year," said Burton. "At the end of Q1 2021, there were 2.5 times the number of homes and homesites that went under contract during the same period in 2020. Based on the level of interest in the remaining listings, there isn't any indication of demand slowing down anytime soon."
Each home at Brays Island is built on a one-acre homesite with lush landscaping giving residents plenty of privacy. Each has marsh or wooded views and access to the private community's 5,500 acres. This is rural luxury and it too, is "facing a new challenge," according to Burton.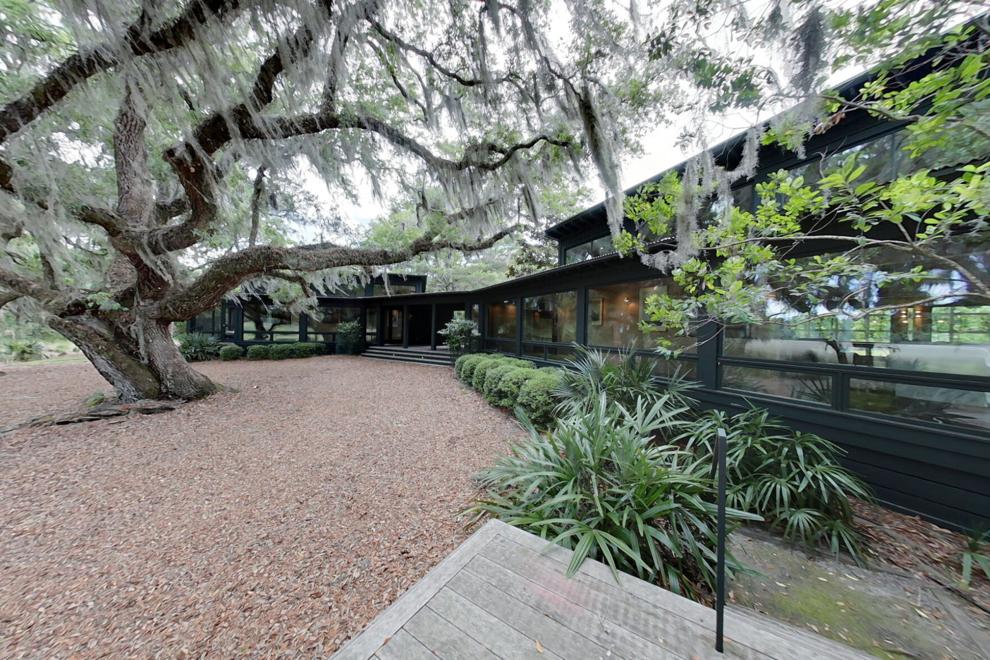 "We have limited inventory," he said. "However, there are still a few remaining homesites that prospective buyers are opting for to build a retreat of their own." Homes here range from $975,000 for a 1,735 square foot cottage to a 6,000 square foot home for $3.8 million. Homesites range from $170,000 to $495,000.
Rural hotspots across the nation
Rock Hill, South Carolina made the 2020 list of cities with the greatest pandemic real estate booms, according to Insurify Insights, realizing a 20 percent increase in "typical home value" between January and October 2020. Other areas in the nation have realized an enormous increase of buyers and home values, too.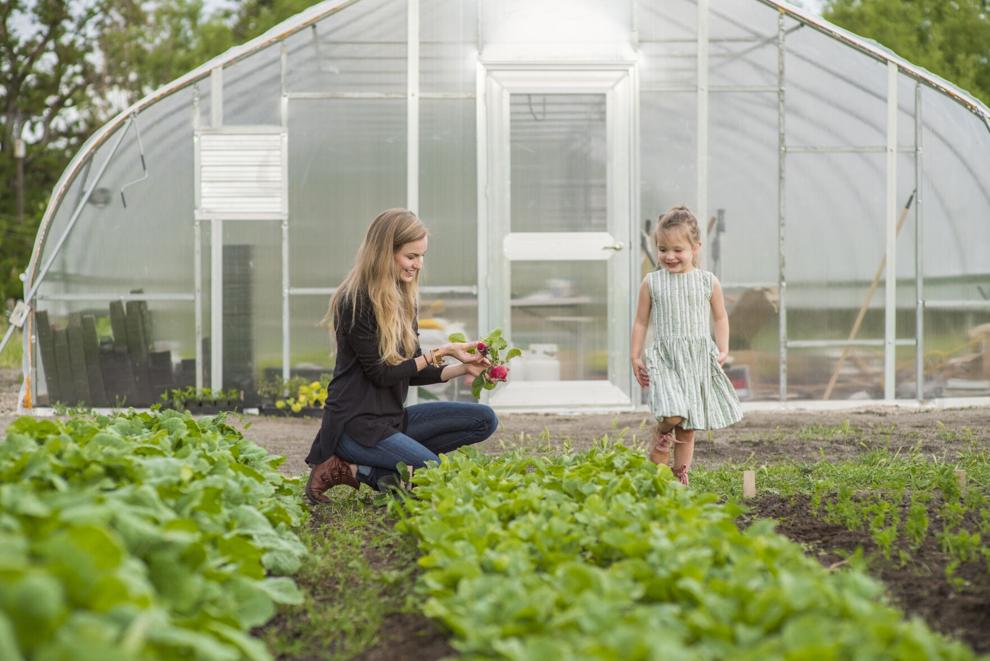 Some of these areas, such as small towns outside of Boise, Idaho are experiencing a tremendous demand for homes, with buyers coming from Los Angeles, San Francisco San Diego, Seattle and Portland. These rural pockets near Boise are demanding unheard of prices. According to a July 2021 market trend overview on Norada Real Estate Investments, Boise has experienced 12 months of price increases and "for homes that sold at or above $750,000, buyers were willing to pay nearly $80,000 beyond list price, on average, in May 2021..."
From an entirely different perspective and different part of the country, rural is the rage. Cody Hunter, a home builder in Boise who manages over 200 builds annually, said one of their communities, Dry Creek Ranch (20 minutes outside of Boise) in Ada County has become extremely popular for West Coast metro movers.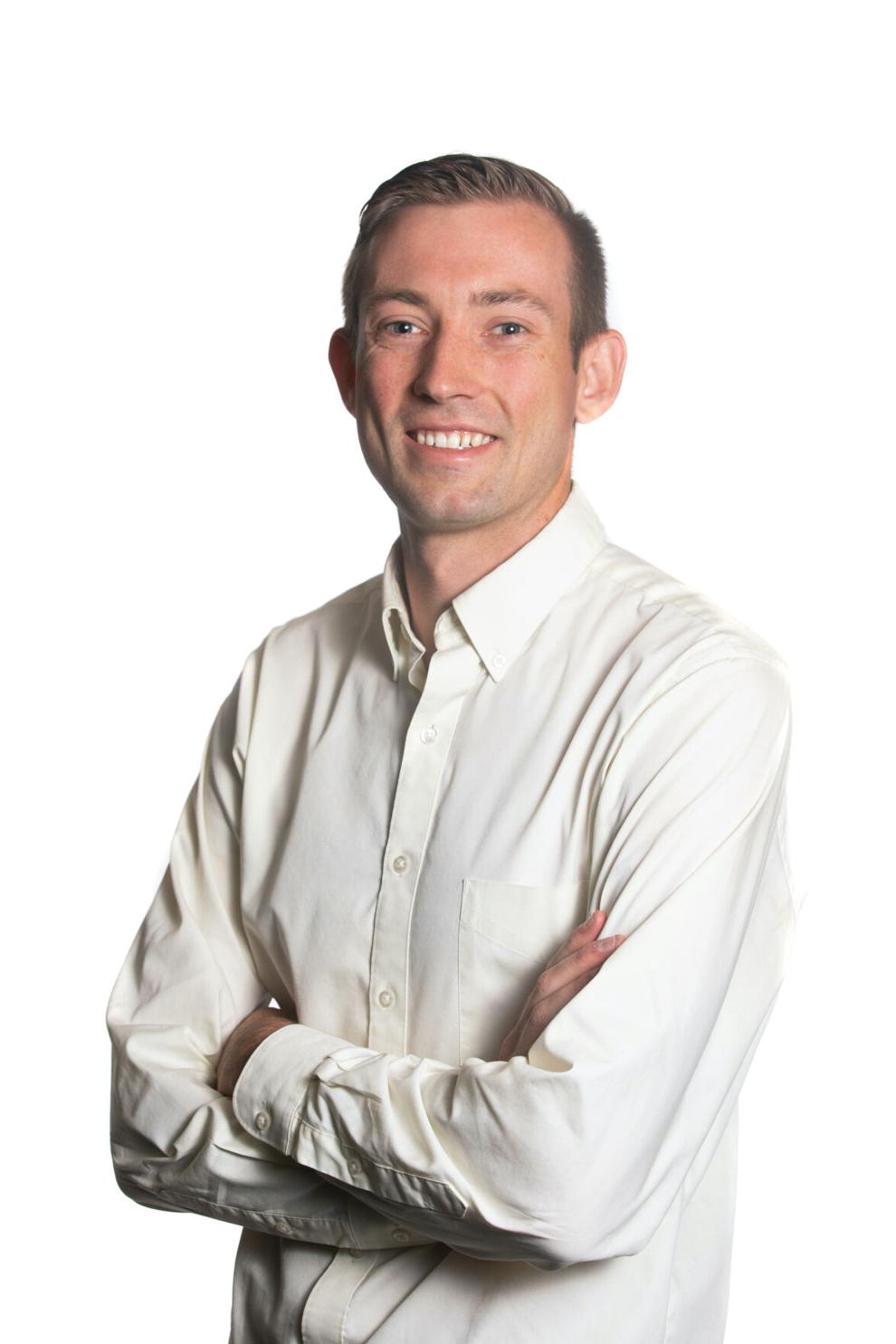 "The homes are on large lots, average about 3,000 square feet and the community has an onsite farm with a full-time farm manager. It has really struck a chord with typical city dwellers who are looking for a slower pace," he said. "Our prices have seen a 30 percent increase year over year in our rural market, almost entirely due to the lifestyle it offers. We just recently got to the point where we have more than just a couple of lots available. Demand is strong and newly 'finished inventory' is not a thing in this community. Everything sells before it's framed."
Back to the islands of the Lowcountry
Johns Island has experienced enormous growth over the last few years. With that development, some residents who live on what is the largest island of South Carolina are concerned about how that development will affect what makes the island such a special place. Johns Island is renowned for its beauty, character and history. It is the reason so many have lived here for generations and others, both in state and out-of-state, have moved here.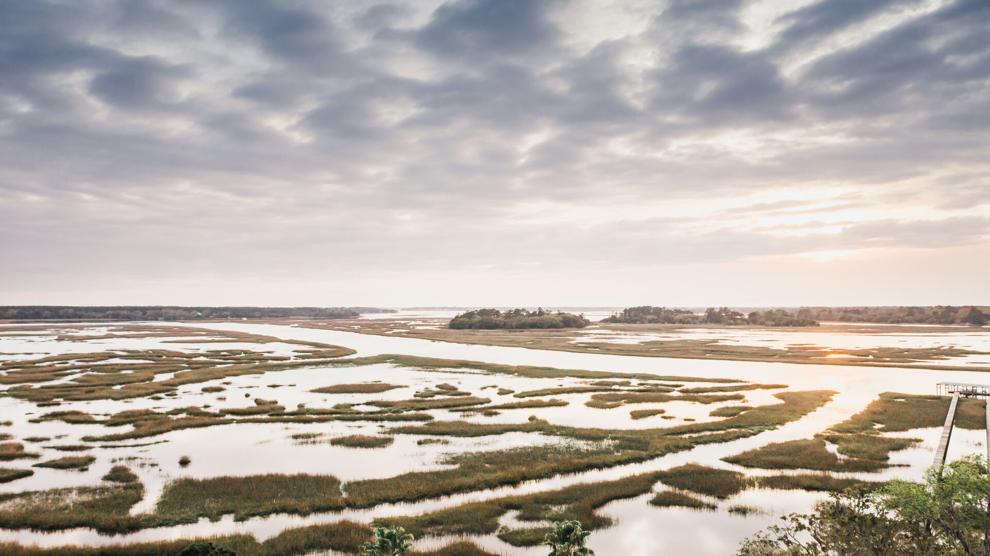 A 2020 article from the Post Courier reported that there were 6,000 homes on Johns Island in 2010, and 2,000 more had been added since. In May 2021, the Post and Courier reported that 430 homes of a Lennar community were slated for development off River Road. Sea Island Preserve, a Pulte Homes community, is under development, which will also have a 360-acre of dedicated land conservation area.
The unique beauty of Johns Island—with its modern amenities, such as fine dining options and nearby Kiawah Island for shopping – as well as the rural feel of it, is why so many want to live here. Conservation remains a big concern for John Islanders. Some city residents made the switch to Johns Island because of its special environment.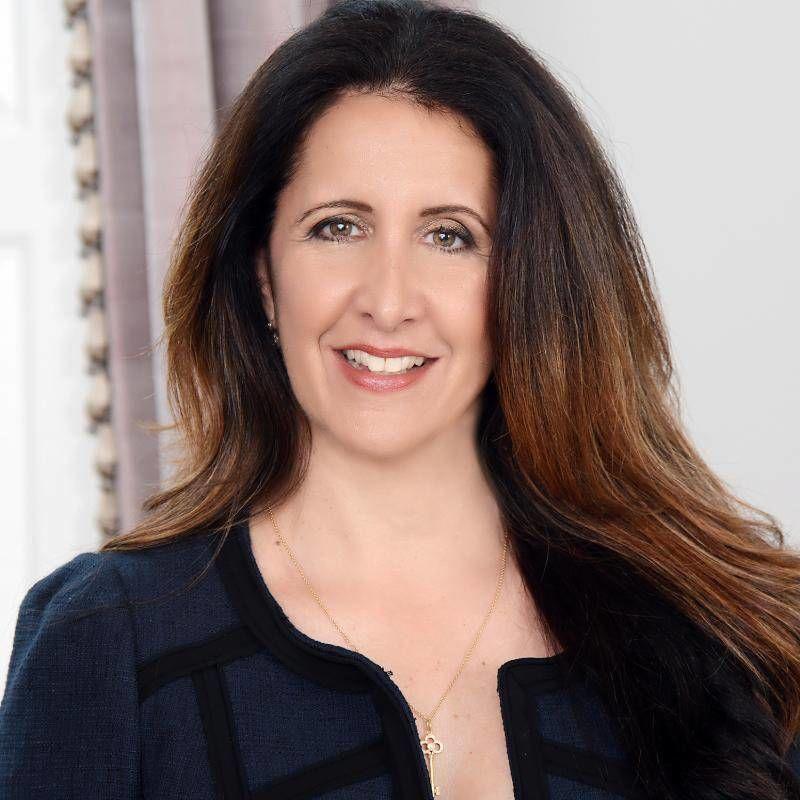 "Living in downtown was wonderful and I miss it, but it was the right time in my life to experience a more country-like environment," said Olga Page of Maison Real Estate. "After a long day of working with clients, our little farm on Bohicket Road is a haven of peace and quiet."
Page said that the pace of development on Johns Island is "frenzied."
"There are literally thousands of units under construction and permitted," she said. "It will undoubtedly change the Island's rural feel, but there is still a lot of undeveloped land which will hopefully always remain."
Her estate listing at Black Pond at 5150 Chisholm Road is one example of that. The land surrounding it will always remain rural, Page said. With 14 acres, views of the waterways and marshes it is separated from the mainland by the Stono River. With 12,000 square feet, the Georgian style home takes advantage of those incredible Lowcountry sunsets with a lavish outdoor space and infinity pool. The list price is $5.995 million.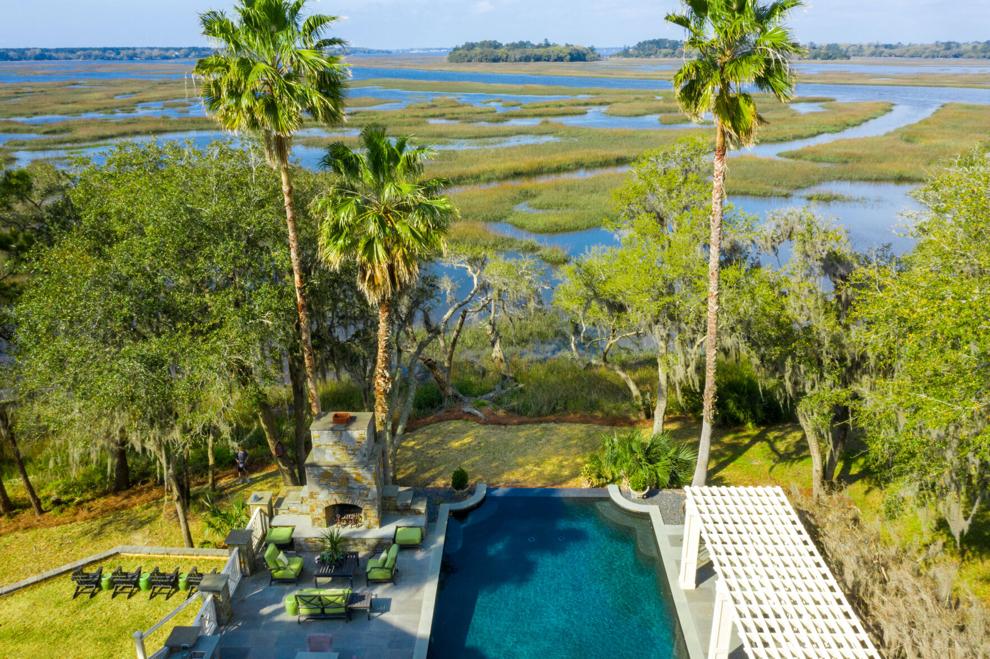 "It's off the beaten path and provides privacy and tranquility, and Charleston is just 17 miles away," she added.
Page said that living in the country has definitely made her realize the natural wonders of Johns Island and of the Lowcountry.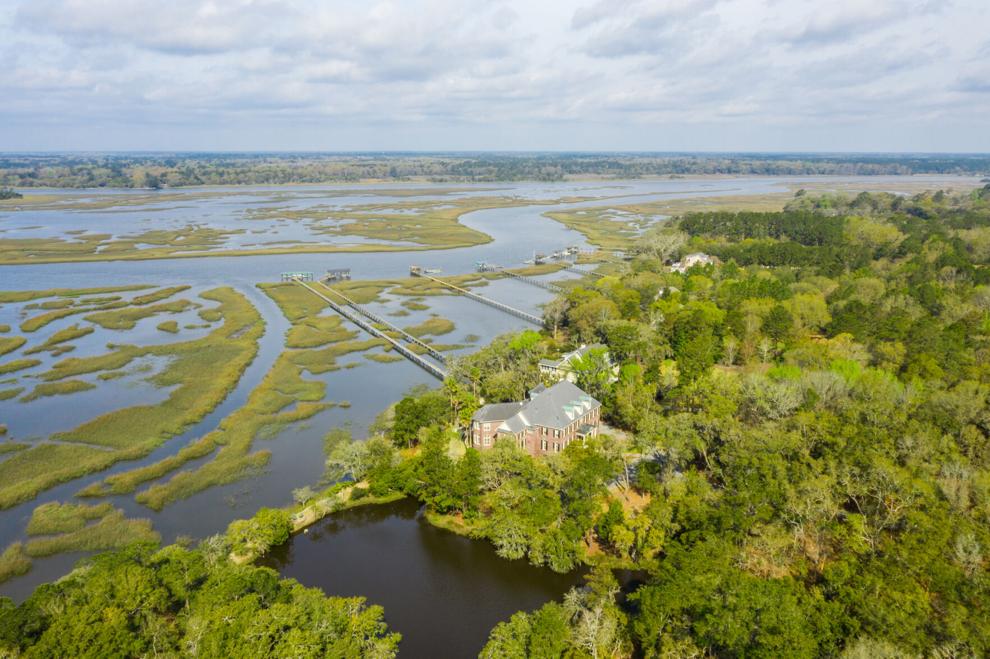 "The changing tides create a constantly varied landscape along the Bohicket Creek. Sunsets from our dock produce colors that would seem improbable unless witnessed, and the spectacular canopy of grand oaks along Bohicket Road is truly majestic," she said. "Awhile back, we had a visit from three escaped sheep and, more recently, a few armadillos—something not seen during my many years living downtown. I've discovered I have a green thumb—living out here gives me the ability to explore that. We have an annual harvest of vegetables and herbs. My tomatoes were 'killer' this year. We realize every day how fortunate we are to live in such a beautiful place."
***
By the numbers, June 2021
Single-family                Median Sales Price         Average Sales Price Inventory
Hollywood/Ravenel/Meggett $487,721                      $477,570 25
Johns Island                      $448,000                        $539,552 54
Rural Berkeley County        $527,065                        $471,354 37
St. George/Rural Dorchester County $224,450           $257,570 13
Source: CTAR
***
Contact Brigitte Surette at bsurette@postandcourier.com.