Will downtown Charleston diners be looking for their lost shakers of salt or booze in the blender?
Rapidly spreading speculation is that Jimmy Buffett's Margaritaville theme restaurant chain is headed to 304 King St., which recently sold for $2.66 million to a Manhattan investment group. Likely fueling the fire is that the new owner, Gindi Capital, wants to put a rooftop bar on the two-story structure that's been vacant since King Street Grille moved out five years ago.
The speculation is just that, according to C. Kendrick of Charleston Commercial, who is handling the leasing for the property. It's not true, he insisted.
Even so, the rumor mill has been churning, as Kendrick can confirm. He said he was sitting in a barber chair last week when a stylist mentioned it to him.
"I couldn't help but laugh," he said. "Maybe I need to give the folks at Margaritaville a call and see where this is coming from."
Orlando-based Jimmy Buffett's Margaritaville would neither confirm nor dispel the rumor, saying only to check its website for any "Coming soon" locations. While there are 27 across North America and the Caribbean, the only one on the way at present is in Times Square in New York City.
The singer's business empire previously operated a retail store at 282 King St. for 15 years before closing it in 2013. The Margaritaville dining chain already has one South Carolina location, about 100 miles north of Charleston in Myrtle Beach.
Park for the course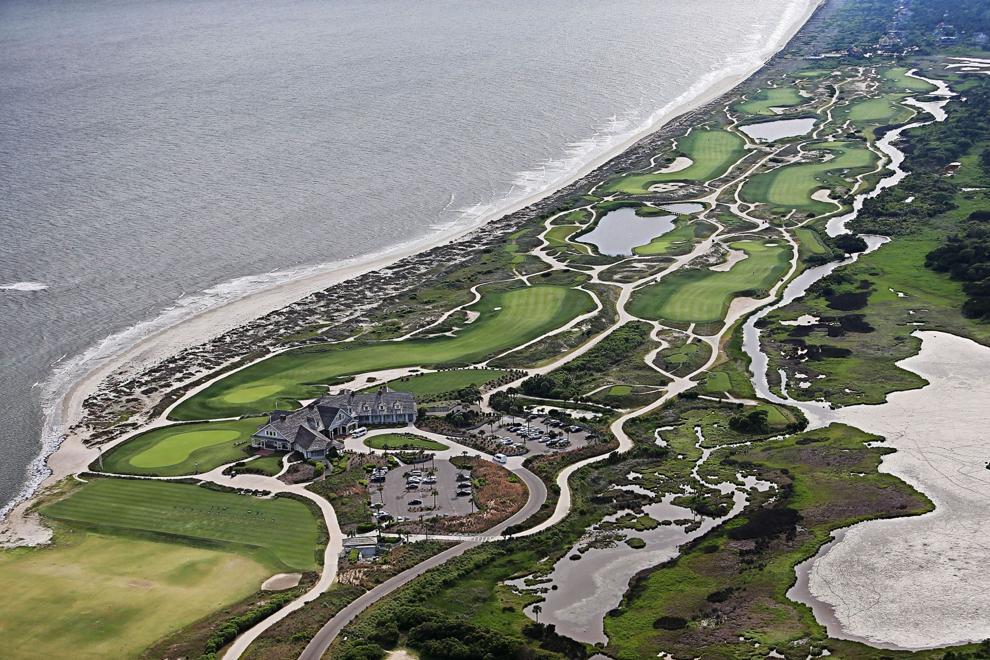 The PGA of America announced 70 months ago it would bring back the PGA Championship to Kiawah Island's famed Ocean Course in 2021.
But the organization didn't give quite so much notice in asking a local government panel for a special exception to accommodate its temporary parking needs during the fast-approaching May 17-23 pursuit of the Wannamaker Trophy. The request came before the Charleston County Board of Zoning Appeals last week, about a month ahead of the opening round.  
That didn't escape the attention of William Ray, who chairs the board. 
Ray half-jokingly pointed out the request to direct spectators and their automobiles onto a 300-acre site behind Freshfields Village Shopping Center was cutting it awfully close. He asked PGA operations manager Matt Clark during the April 12 virtual meeting what the backup plan, a mulligan of sorts in golfspeak, was if the request was denied.
Clark didn't have one.
It didn't matter in the end. The board unanimously approved the request for the tournament, which is expected to deliver a sorely needed boost of tourism activity and global media exposure to the Charleston region.
And as a major sporting event, it also will create an inconvenience or two. Indeed, the PGA parking discussion included concerns from someone who lives on nearby Seabrook Island about residents being able to come and go without hindrances.
Clark and fellow board member Joseph Boykin tried to assuage those worries by saying traffic flow will be similar to the 2012 PGA Championship, which also was held on Kiawah, with state troopers and local law enforcement officers stationed along the route. They will move vehicles along and allow residents to come and go as quickly as reasonably possible, they said.
One logistical difference from the 2012 event is that the number of spectators is limited to 10,000 a day because of COVID-19 safety protocols, instead of the usual 25,000. That, too, is expected to make the traffic more tolerable.
Rising up
Cable and wireless giant Comcast has picked six Charleston-based, Black-owned businesses for technology makeovers under the company's RISE award program.
RISE — which stands for Representation, Investment, Strength and Empowerment — is a multiyear initiative launched in October 2020 to help strengthen small businesses hard hit by COVID-19. The first phase of the program focuses on supporting Black-owned small businesses hardest hit by the pandemic, according to a recent study from the National Bureau of Economic Research. 
The Charleston-area award recipients are: Atrium Solutions; Ascues Paint and Body Shop; A Deeper You; Cornerstone Financial LLC; Chucktown Bar and Grill; and The Chisolm Law Firm LLC. They'll get help with their marketing and media campaigns, the creation of 30-second commercials to promote their businesses and equipment and technology upgrades.
The awards "are providing vital resources and tools that Black-owned businesses need, especially in this challenging environment," Jason Gumbs, regional senior vice president for Comcast, said in a statement. "The technology makeovers and creative services awarded are enabling these recipients to manage through the pandemic and grow toward a stronger future."
Comcast RISE is part of a $100 million project that will allocate $75 million in cash and $25 million in media over the next three years to fight injustice and inequality against any race, ethnicity, gender identity, sexual orientation or ability.
Mad about 3D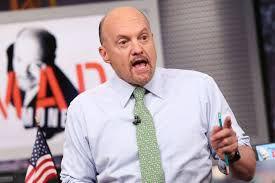 It's already gotten a shout-out from him. Now, a South Carolina company could soon be getting a call from CNBC stock picker Jim Cramer. Or at least from his booking agent.
The "Mad Money" host and former hedge fund manager fielded a question from a caller on March 26 during his nightly rapid-fire "Lightning Round" segment about his thoughts on 3D Systems Corp., which develops three-dimensional printing technologies.
The Rock-Hill-based company's shares had strong runup earlier this year but have been falling of late. They soared as high as $55 in February from about $11 over the course of a few weeks before tumbling more than $2 to less than $19 on April 19. 
Cramer noted that New York Stock Exchange-listed DDD "got a little overheated" and that it was behaving "like a meme stock for a while." He advised the caller "to stick with it down here."
"They actually are making a comeback," Cramer said in a brief transcript of his remarks. "I've got to get them on the show."
Cost driven
Volvo Cars and its $1.1 billion manufacturing campus near Ridgeville are leading global automakers with a pledge that all new vehicles will run on electricity by 2030.
While battery-charged cars are touted as being better for the environment than their internal combustion counterparts, are they really better for consumers' wallets?
Charlotte-based Duke Energy, which has about 800,000 customers in South Carolina's Upstate and Pee Dee regions, hopes to help answer that question with a web-based calculator that tallies the savings.
Consumers can enter the average number of miles they drive on a daily basis, the amount they pay for a gallon of gas and their vehicle's miles-per-gallon total to calculate the savings. For example, someone who drives 25 miles a day and pays $2.80 per gallon of gas for a vehicle that gets 24 miles per gallon would save $777.80 a year by driving an electric vehicle.
The more someone drives, the better the savings. Someone putting 100 miles a day on their car would save more than $3,100 per year at the $2.80-per-gallon and 24-miles-per-gallon level. Better mileage — and, of course, cheaper fuel — would mean fewer savings for an EV.
"Drivers want specific information about the operational savings they can see if they switch to an electric vehicle," Brita Formato, Duke's managing director of electrification transportation, said in a statement. "We designed this online tool so drivers can make an apples-to-apples comparison with good information about the benefits of driving electric."
More than 40 EV models are now on the market, including midsize cars, minivans, SUVs and, soon, trucks.
Volvo, which builds the S60 sedan in Ridgeville and will add its popular XC90 SUV to the production line in 2023, has said it expects electrified vehicles to become the preferred choice by consumers in the coming decade.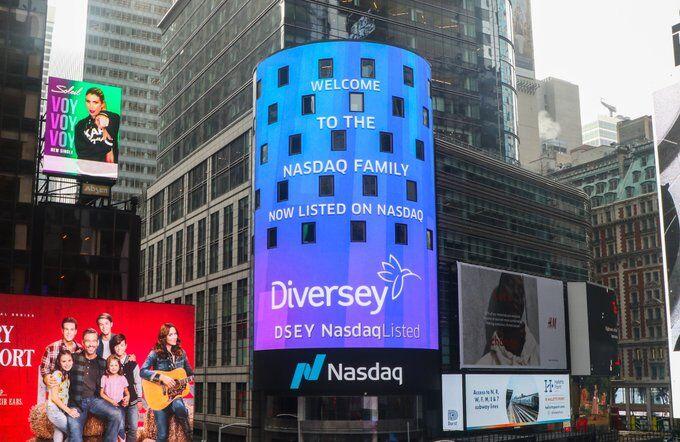 In a buying mood
South Carolina's newest exchange-traded business stumbled in its recent Wall Street debut, but that didn't stop the underwriters who put the deal together from buying in.
Fort Mill-based Diversey Holdings Ltd. last week tallied the proceeds from its March 25 initial public offering, saying it raised about $723 million after paying expenses and factoring in discounts associated with the deal.
The IPO was frontloaded with about 46 million shares, which were priced at $15 a pop. The syndicate of underwriters led by Citigroup, Morgan Stanley, Barclays and JPMorgan then exercised their option to buy another 5 million.
Diversey is a multinational supplier of cleaning products and services to the food-and-beverage industry and other commercial customers. Most of the shares are controlled by the private equity buyout shop Bain Capital.
Investors didn't exactly clean up in the stock offering. Shares of Diversey originally were projected to fetch between $18 and $21 each. The price was later cut 23 percent from the midpoint of that range and didn't get an opening-day pop.
The Nasdaq listing has traded above $15 only briefly since the IPO. The total market value of Diversey's publicly traded shares was about $717.5 million as of April 19. Based on that metric, it's slightly smaller than Greenville-based technology manufacturer ScanSource.