A household-name coffee shop is the works on a Mount Pleasant corner where plans for a gas station were shot down two years ago.
Elks Development LLC of New Orleans wants to build a Starbucks cafe and adjoining office space on a vacant lot at Bowman Road and Hospital Drive.
A drive-thru would not be included in the one-story structure of about 6,000 square feet. Thirty-nine parking spaces also are proposed, according to site plans.
The Mount Pleasant Planning Commission recently recommended approval to change the zoning from office professional to neighborhood commercial use. The land-use change still needs the OK from a committee on April 3 and majority approval by the Town Council in two meetings over the next two months.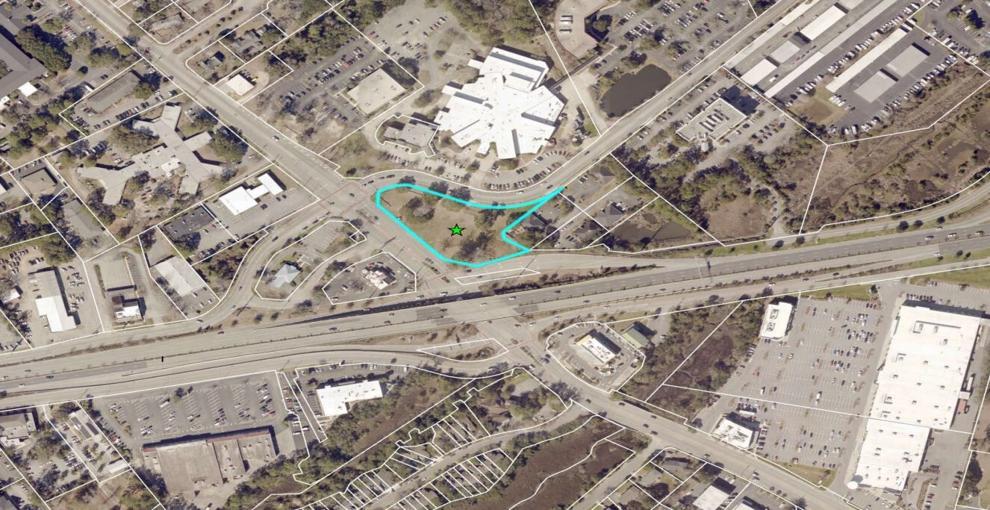 In 2021, the Board of Zoning Appeals denied an application for Charleston-based Refuel Operating Co. to build a gas station and convenience store on the site. The company appealed but later abandoned the proposal.
The 1.6-acre undeveloped lot, which is across from Vibra Hospital, is owned by an affiliate of Dallas-based Tenet Healthcare Corp., which also owns the nearby East Cooper Medical Center.
Branching out
The owner of Chipper Dog BBQ sauce plans to open Hazel and Hank's Gourmet Market in the former Nana's Seafood site at 5117-C Dorchester Road on May 1.
Brandon Close's 1,200-square-foot shop will feature regional made-from-scratch sandwiches such as Chicago Italian beefs, Philly cheesesteaks and pork rolls as well as midwestern tenderloin sandwiches.
The market also will offer local and regional products as well as grab-and-go options. With seating for 12-15, the sandwich cafe will be open 11 a.m.-7 p.m. Tuesday through Saturday.
On the way
A former Subway on James island is slated to be converted into a new fast-food venue known for its soft-serve ice cream.
The city of Charleston's Design Review Board will consider a request April 3 to put a Dairy Queen where the sandwich shop previously operated at 345 Folly Road. A renovation and small addition to the structure is being requested.
Dairy Queen has 27 locations around South Carolina and one in the immediate Charleston area, in Goose Creek. The chain has been owned by billionaire Warren Buffett's Berkshire Hathaway conglomerate since 1998.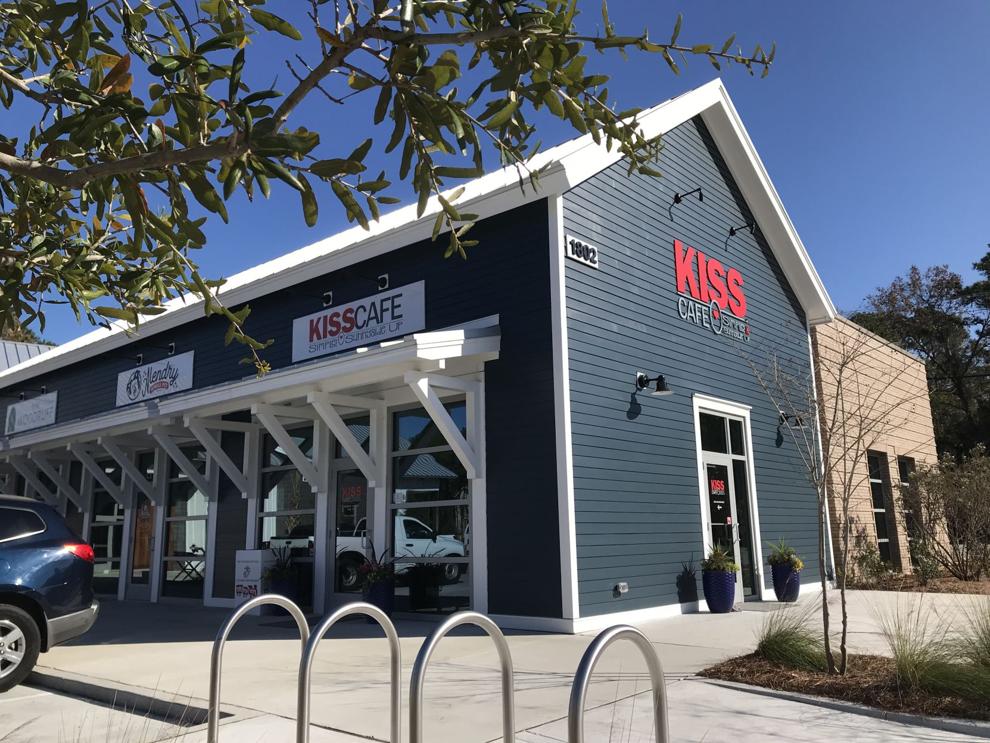 Expanding
A Johns Island restaurant plans to expand and add bagels to its menu.
The 1,400-square-foot KISS Cafe at 1802 Crowne Commons Way off Maybank Highway will begin upfitting an adjacent 1,300-square-foot space in April to accommodate what it called its "incredible growth" since opening in 2019.
The expansion will add 30 seats and allow for a bigger kitchen area. The restaurant also will offer house-made New York-style bagels, according to owner Leslie Mastranunzio.
The cafe serves breakfast, lunch and brunch daily except Monday. The expansion is expected to be completed in July.
Changing hands
Also on Johns Island, a new coffee cafe is coming to a recently closed ice cream and adult beverage business.
Rachel Carpenter Horne purchased the former Weezy's Ice Cream & Cocktails owned by Keith Cummings in St. Johns Square at 3293 Maybank Hwy. in March. She plans to convert the 1,500-square-foot space into Gold Star Coffee by Aug. 1, according to Bryan Fogle with Coldwell Banker Commercial Atlantic, who handled the transaction for the buyer and seller.
Opening soon
A new Lowcountry children's store is coming to East Cooper.
Tweedle Beedle plans to open in a 1,995-square-foot space at 1312 Theater Drive in Mount Pleasant Towne Centre later in the spring.
The shop will offer items for newborns to tween clothing as well as gifts.
It's the second Charleston-area shop for owners Stephanie and Daniel Button. In 2019, they opened their first store in Nexton Square in Summerville.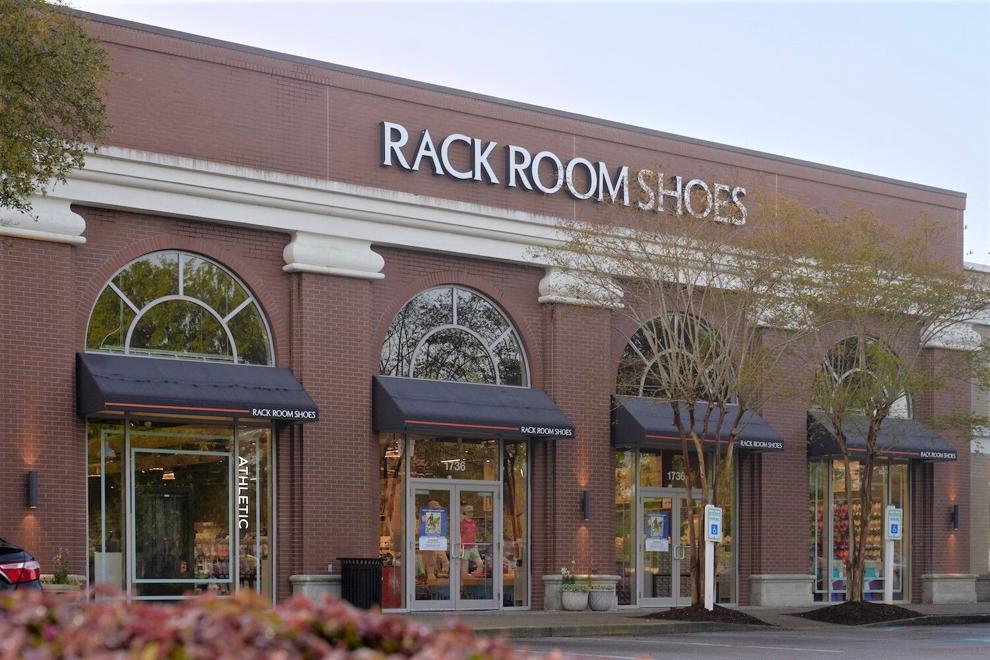 Stepping in
A Mount Pleasant footwear retailer is open again after undergoing a makeover during the past few weeks.
Rack Room Shoes at Mount Pleasant Towne Centre said it enhanced its athletic and children's footwear sections and redesigned the store to allow easier navigation.
Additionally, the chain upgraded its in-store pickup options with the addition of self-serve package lockers and a digital scanner for easy size measurement.
Also in East Cooper, a new boutique women's shoe shop is now open.
Dear Lucy can be found at 1421 Shucker Circle in the Oyster Park development off Ben Sawyer Boulevard. The owner of the 1,500-square-foot space is Melissa Desautels. The Mount Pleasant resident operates another store in Burlington, Vt.
Cleaning up
A new laundromat that offers customers rewards points is now open in North Charleston.
LaundroLab can be found at 5605-B Rivers Ave. It features high-efficiency washers and dryers in different sizes. Customers will find mobile payment options for rewards points, lounge seating and free Wi-Fi.
The laundromat has partnered with the LaundryCares Foundation to create a children's read, play and learn area to promote early childhood literacy.
It also offers a drop-off service for businesses. The new facility is open 7 a.m.-11 p.m. daily.
Pet project
A Charleston veterinarian will offer free ocular exams for qualified service and working animals in May.
Dr. Hannah Visser of Charleston Animal Eye Specialists at 1716 Ashley River Road in West Ashley said registration begins April 1 and owners or handlers must register through ACVOEyeExam.org.