A new mixed-use commercial center of 13 buildings with retail, restaurant and residential components could be on the way to the growing Charleston suburb of Johns Island.
The 16-acre Hayes Park project is being proposed on two parcels on either side of Boyd Hayes Road, off Maybank Highway near the Bi-Lo-anchored shopping center at Bohicket and Main roads.
The proposal, making its through the city review process, calls for just over a dozen buildings outlined on plans as The Restaurant, The Farmhouse, The General Store, The Depot, Village Shops, The Cottages, The Garage, Tailgate Cabin, The Barn, Old Town, Captain's House, Low Country Office and The Outfitter.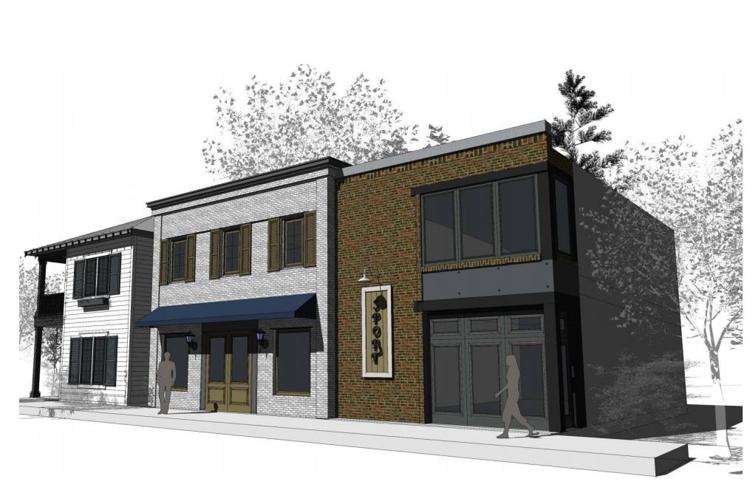 The property owner is Carolyn Slay and others, and the applicant is New Leaf Builders.
"We have made a considerable effort to save each and every living grand tree and much time has been invested to craft an inspiring site plan and unique architectural offerings that evoke a development that is environmentally conscious and truly one-of-a-kind," Adam Baslow, co-founder of New Leaf Builders, said in a statement Wednesday.
The residential part of the development will feature entries to a common motor court and include private rear gardens and courtyards. By building around several large trees and incorporating the natural environment, Baslow said it will give the community a more mature feeling.
The city's Design Review Board will meet Aug. 20 to consider conceptual approval of the buildings and landscape plan.
Hayes Park is the latest in several announcements this year of new retail-related centers coming to the Charleston suburbs.
In Mount Pleasant, the Publix GreenWise-anchored Indigo Square is being developed on U.S. Highway 17, the Market at Mill Creek, anchored by grocery store Lowes Foods, is rising on S.C. Highway 41, and Belle Point Plaza, with a mix of tenants not yet named, is proposed on Long Point Road.
Near Summerville, Nexton Square is under development and will feature restaurants such as downtown Charleston's Hall's Chophouse and Taco Boy. Also in Berkeley County, across from Cane Bay Plantation, North Creek Shopping Center is being proposed with a grocery store as the anchor.
What's cooking?
A company that first cracked into the breakfast business at Pawleys Island more than two decades ago now offers a third location in the Charleston area.
Eggs Up Grill recently cut the ribbon on its new restaurant at 1585 Central Ave. in Summerville.
WJ Partners of Spartanburg bought the company in March. It was founded by Chris Skodras and has since expanded into franchising.
The growing chain has two other Charleston-area locations, in Mount Pleasant and in Cane Bay in Berkeley County, and 17 others across South Carolina. It has 27 units throughout the Carolinas and Georgia. Two others are on the way in Florence and Greenville.
Also, Josephine Wine Bar opened Tuesday at 64 Spring St. on the Charleston peninsula. It's open 4-10 p.m. Monday through Wednesday and 4-11 p.m. Thursday through Saturday. It's closed Sunday. Dinner service starts at 5 p.m.
Menu prices range from $8 for French fingerling potatoes to $55 for a 20-ounce prime ribeye. Executive chef is Shaun Connolly.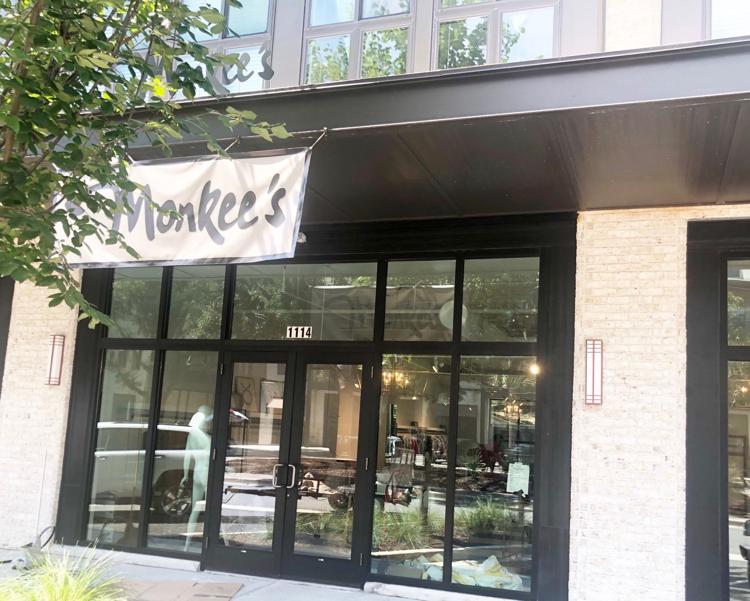 New threads
A new women's clothing boutique is now open in Mount Pleasant.
Monkee's opened last weekend at 1421 Shucker Circle, Suite 1114, in Oyster Park off Ben Sawyer Boulevard.
The shop, owned by Lindsay Cunningham who once worked for the North Carolina-based retailer at its flagship store in Wilmington, features designer shoes, clothing and accessories.
Dropping anchor
A new boat repair business is now open in Mount Pleasant.
Zimmerman Marine recently launched at Charleston Harbor Resort and Marina in Patriots Point. It joins the company's four other locations in Maryland, North Carolina and Virginia.
"Charleston complements our existing service network perfectly," said company president Steve Zimmerman. "Transient cruisers can stay within our service family from Charleston all the way to Herrington Harbour in Maryland. With five yards in four states all sharing one database, we can seamlessly service cruisers as they make their way along the mid-Atlantic."
Round up
A North Carolina-based grocer wants its shoppers to chip in for its annual campaign to support United Way.
Through Oct. 16, Harris Teeter will ask customers if they want to round up their purchase to the nearest dollar as a donation. Last year, the supermarket chain raised $560,000 through its at-register campaign.
All funds collected at checkout will remain local, as donations are given to the United Way chapter in the community nearest to the Harris Teeter at which the money was donated. United Way focuses on education, health, financial stability and basic needs for struggling families. 
The grocer operates 17 supermarkets in the Charleston area.