A Louisiana-based all-day-brunch-serving café is ready to debut the first of two locations in Charleston.
Ruby Sunshine will open Dec. 8 at 171 East Bay St., where Blossom restaurant operated for 27 years before closing in December.
A second location will open in 2022 in Avondale at 835 Savannah Highway in The Victory in West Ashley, where a thrift store operated for many years. A tentative launch date has not been announced, but it's expected to open in the spring.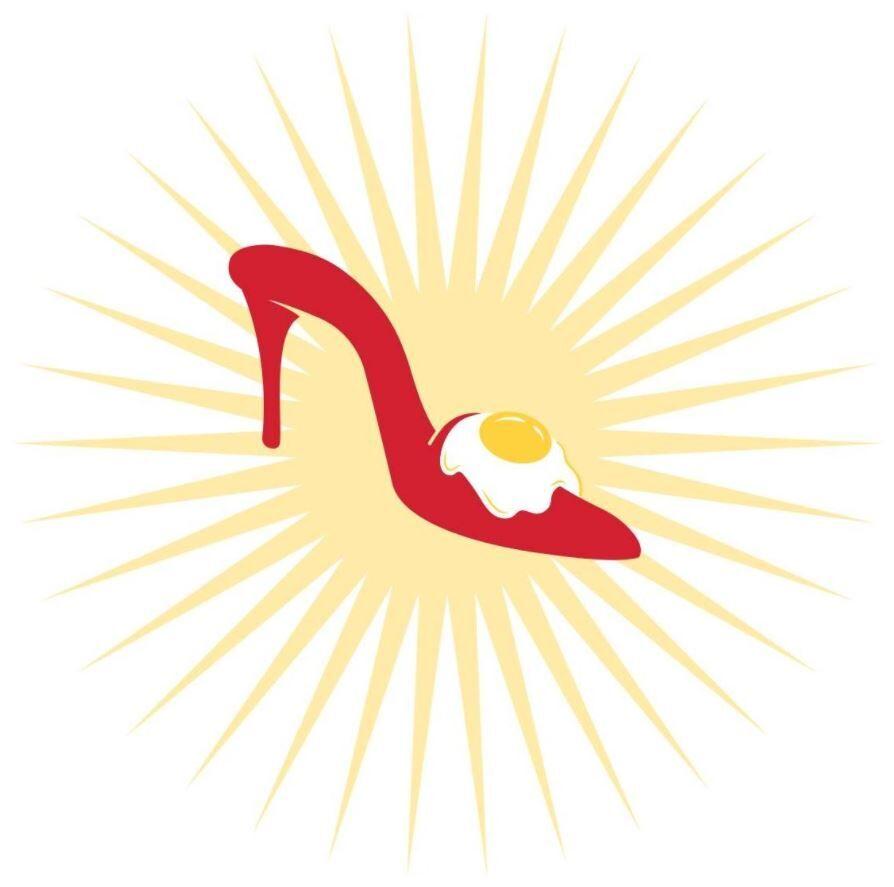 The 5,295-square-foot downtown restaurant, part of the New Orleans-based Ruby Slipper Restaurant Group, will offer Big Easy-inspired twists on traditional Southern brunch dishes such as eggs benedict, beignets and shrimp and grits, along with cocktails.
The restaurant will have indoor seating for 170, with room for 30 more on an outdoor patio. Hours will be 7:30 a.m.-2 p.m. weekdays and until 3 p.m. on weekends.
"As one of the most respected culinary communities in the Southeast, it's been a longtime dream of ours to bring Ruby Sunshine to Charleston and weave our unique New Orleans flair into the fabric of this historic city," said Peter Gaudreau, CEO of Ruby Slipper Restaurant Group.
A private fundraising event for Lowcountry Food Bank is set for 5-7 p.m. Dec. 8.
The event will include a live band, a selfie station, door prizes and one guest will win brunch for a year. Following the event and running throughout the holiday season, Ruby Sunshine will donate $1 to the food bank for every "hot honey ham and greens benedict" sold.
The East Bay Street restaurant will mark the company's first foray into South Carolina and its ninth location under the Ruby Sunshine banner.
The Charleston expansion is part of the chain's march across the Southeast, including locations in Alabama, Tennessee and Charlotte's South End district.
The company currently operates 11 Ruby Slipper sites across the Gulf Coast region.
The restaurant began after Jennifer and Erich Weishaupt opened in a small storefront in 2008 to draw people back to mid-city New Orleans after Hurricane Katrina three years earlier.
On the way
A new restaurant venue is in the works for Summerville.
Stephane Peltier and Jeremy Holst recently bought the furniture, fixtures and equipment and signed a lease for the site of the former Off The Chain Sandwich Shoppe at 100 W. Richardson Ave. in Summerville, according to Tim Hagar with National Restaurant Properties, who handled the lease.
Peltier is behind Accent on Wine, which has a shop nearby at 132 S. Main St. in Flowertown and two other locations in North Charleston.
Hagar also leased the former site of DeRoma's Pizza at 1948 Long Grove Drive, Suite 1, in the Shoppes at Seaside Farms in Mount Pleasant to Ryan Brett of Rivertowne Pizza & Deli on S.C. Highway 41 in East Cooper. Brett plans to open Pizza Mia, Hagar said.
Opening dates for both restaurant sites have not been announced, and neither returned messages for further information.
Gassing up
Refuel convenience store and gas station recently opened a new Charleston location on Clements Ferry Road at Point Hope Parkway in Berkeley County, where several thousand new homes are in the works.
The store is on an outparcel at the Publix-anchored Point Hope Shopping Center.
Refuel CEO Mark Jordan is planning another store on Clements Ferry farther south near Beresford Run in an unincorporated part of county.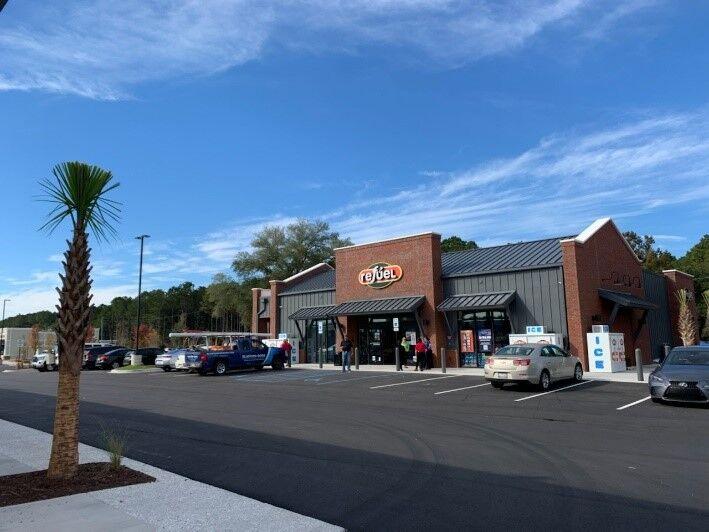 Refuel currently operates 173 stores in South Carolina, North Carolina, Arkansas, Mississippi and Texas. The company opened another location in early November in Myrtle Beach.
In the Charleston area, it has two stores each in Mount Pleasant and Goose Creek and one each on Daniel Island, Sullivan's Island, West Ashley and the Summerville area.
Two others are in the works on Folly Road on James Island and on Midtown Avenue at Hungryneck Boulevard in Mount Pleasant, a block away from another store at Venning Road.
Jordan said the population has grown enough in the Midtown area to support both stores so close together.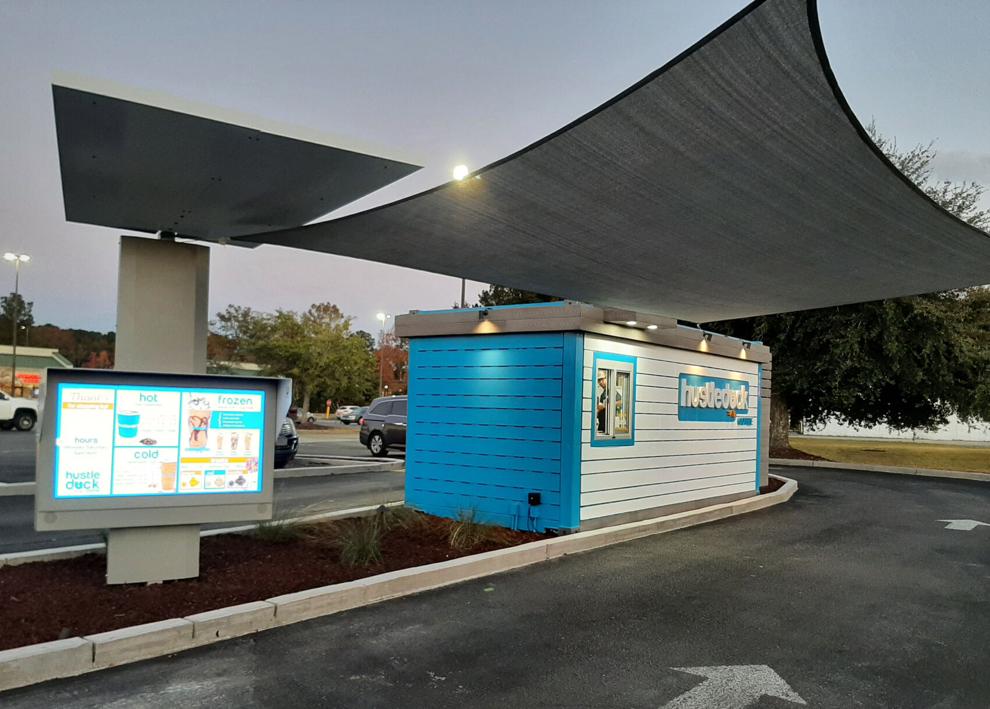 New perk
A modular coffee shop built from the foundation of a shipping container is now open on the edge of North Charleston.
Hustleduck Coffee offers hot, cold or frozen coffee and sweets at 9614 U.S. Highway 78 in front of the Piggly Wiggly-anchored Ladson Crossing Shopping Center.
The shop has two drive-thru lanes and is open 6 a.m.-8 p.m. Monday through Saturday.
Co-founders Derek Hicks and Brian Appelt plan to offer other locations throughout the Lowcountry and to expand into national franchising.
New leases
Leases for a new restaurant in West Ashley and a new barbershop in Hanahan were recently announced by commercial real estate firm Avison Young.
Tropical Grille, a healthy alternative restaurant based in Greenville, leased 3,120 square feet at 1662 Savannah Highway. The company operates 11 restaurants. All of them are in the Upstate except for one at 3032 W. Montague Ave. in North Charleston and another in Lexington near Columbia.
Also, Straight Razor Fades & Shades LLC leased 1,405 square feet at 1000 Tanner Ford Blvd. in Hanahan.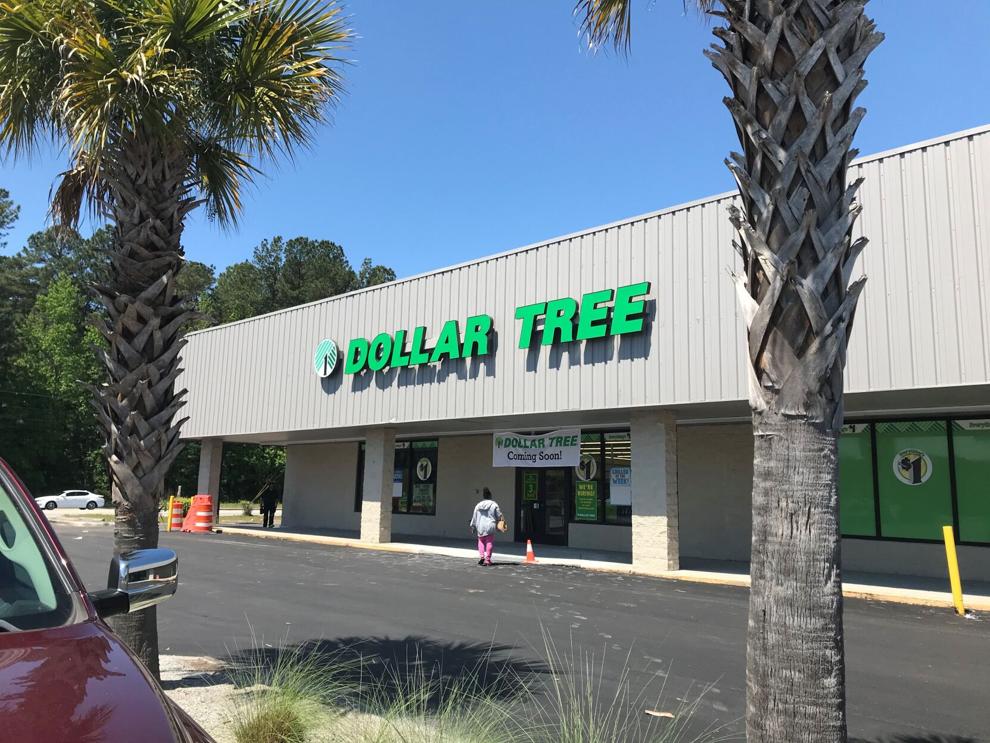 Dollar-25 Tree
Faced with the rising cost of goods and freight, discount retail chain Dollar Tree said Nov. 23 it will raise prices to $1.25 for the majority of its products.
The Chesapeake, Va.-based company said the reason for the price hike was not due to "short-term or transitory market conditions" and said the increases are permanent.
The higher prices will also allow the company to cope with high merchandise cost increases as well as higher operating costs, such as wages, it said.