Timbers Resorts, the owner and operator of Kiawah Island's first private residence club, may have started in Colorado, but its head of development says building in the Lowcountry has brought the business back home. 
Chris Burden, a Bluffton resident and College of Charleston alumnus, was raised in the Hilton Head Island area and has worked with the family-owned firm for his entire career, he said. His father, David Burden, founded the Carbondale, Colo.-based company about 20 years ago.
Most developments require extensive research to create a building and design that feels authentic, but this one "came naturally," he said. 
They wanted to include local touches — sweetgrass baskets hanging on the wall, the "Pat Conroy Cookbook" on the counter. A fireplace made of oyster shells and driftwood, designed by Bluffton artist Pierce Giltner, stands in the main room of the clubhouse. 
The complex, located just before the entrance to Kiawah Beachwalker Park, was still swarmed with workers last Tuesday, painting railings, installing fixtures and wiping windows. The first guests would start to trickle in the next day and, over the first few months, Timbers Kiawah will be operating with about 50 owners, Burden said. 
About 40 owners signed on after a model unit was put on display in the spring. At capacity, the club would have 180 member owners.
The 18 three-bedroom units are split between three main buildings, each of which is topped with an expansive four-bedroom penthouse.
They don't come cheap — an ownership share in a three-bedroom condo starts at $490,000 and ownership in a four-bedroom penthouse is $1.34 million — but for that level of luxury, a private residence club is less expensive than purchasing a second home in full, Burden said. 
The property is different from a timeshare, which aren't permitted on Kiawah. These units will have, at most, nine owners, and, according to state law, properties are considered timeshares only if they have 13 or more owners.
Owners for the three-bedroom units can expect, on average, six weeks of access a year while owners in the almost 5,000-square-foot penthouse can plan on about eight weeks. 
But as long as there is availability, which may be more likely in off-season months, owners can stay at the property whenever they choose, Burden said. There are also opportunities to trade vacation time with owners at other Timbers properties. 
The private residence club model only works well in high-end destinations, Burden said. Think Napa Valley, the Aspens or Tuscany — three vacation spots where Timbers already has similar properties. 
The Kiawah development is the company's first fully owned and operated beachfront property in the continental U.S. Its other waterfront clubs are in Hawaii and the Virgin Islands.
Known for being an upscale second-home and golfing destination, Kiawah is in the midst of a real estate surge with current investments topping $1 billion, according to Kiawah Island Real Estate.
The Timbers project accounts for about $75 million. Other top-dollar projects include a $125 million senior living community and a $200 million investment from Kiawah Island Golf Resorts to make renovations and build a new luxury hotel before the PGA Championship returns to the Ocean Course in 2021.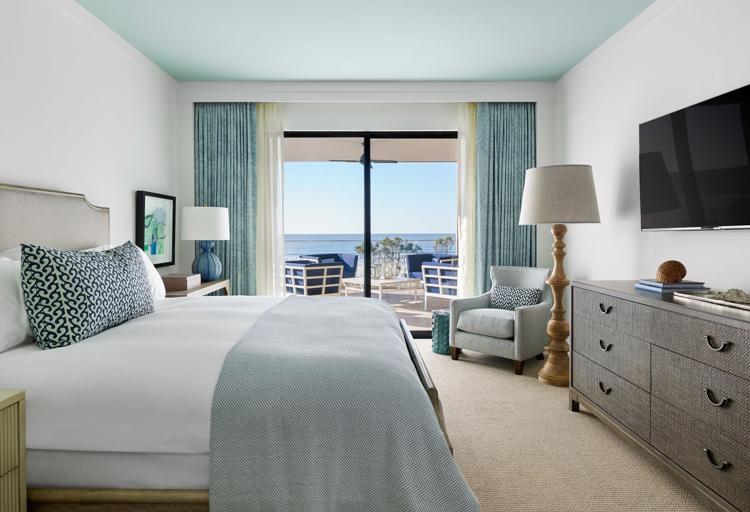 The last straws
Another hospitality company is ditching plastic straws, and days are likely numbered for miniature soaps and shampoos, too. 
InterContinental Hotels Group, or IHG, will remove plastic straws from all of its properties by 2019, the company announced this month. IHG is one of the largest hotel groups in the world with about 5,400 properties globally.
The group includes brands like Holiday Inn, Holiday Inn Express, Crowne Plaza and Staybridge Suites, and owns more than a dozen hotels in the Charleston area. 
Biodegradable alternatives will be made available, and the new policy will eliminate the use of about 50 million plastic straws a year, the company says. 
IHG joins a growing list of hospitality companies and airlines that has recently ditched plastic straws. Hyatt, Hilton, Marriott International, Royal Caribbean, American Airlines, Alaska Airlines and SeaWorld announced bans this year.  
The company is also moving to phase out miniature bathroom amenities. Several IHG brands, including Holiday Inn Express, Staybridge and Candlewood, are phasing in bulk bathroom dispensers for soaps and shampoos.