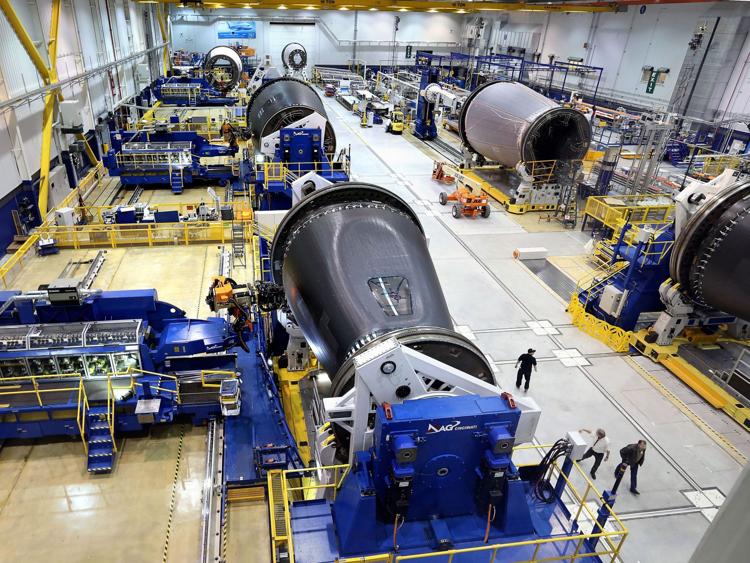 Fewer South Carolina workers belonged to a labor union in 2016 than in the previous year, with the Palmetto State again registering the nation's lowest percentage of union membership at 1.6 percent of all employees, according to a new report from the Bureau of Labor Statistics.
The statewide decline, from 2.1 percent in 2015, mirrors a nationwide drop in the number of workers covered by collective bargaining agreements. Membership in unions was at its lowest point ever in the U.S. last year, at 10.7 percent, and the numbers have declined by nearly one-fifth since the federal government started collecting data in 1983.
The report was released less than a week after the International Association of Machinists filed a petition to hold a union election for roughly 2,850 production workers at Boeing Co.'s North Charleston facilities - the largest organizing effort in the state in years. A vote has not been scheduled, but South Carolina's total still would trail second-lowest North Carolina - with a 3 percent membership rate - even if the IAM is successful.
"Fewer members means only one thing to a union - loss of revenue," Boeing spokeswoman Elizabeth Merida said. "The IAM is a business model in decline. Without new sources of revenue - new members - the IAM has admitted it could go bankrupt. It's no wonder the IAM is aggressively pursuing Boeing South Carolina teammates."
While union membership is declining, the report shows those workers who belong to organized labor make - on average - about 20 percent more in wages nationally than their non-union counterparts. That national disparity is higher - 31.2 percent - for production workers, such as those Boeing employees who would be represented by the IAM.
"The facts show that an IAM contract for Boeing South Carolina employees would be a powerful economic boost for them, their families and the Charleston community," said union spokesman Jonathan Battaglia. The IAM recently has bucked national trends, winning 29 of 37 campaigns in union-wary southern states in 2016, netting 3,000 new members.
Richard Trumka, president of the AFL-CIO, said in a statement the organization recognizes "the labor movement has challenges," but he blamed the decline in membership on "corporations and their hired politicians who have been at the throats of workers for years."
"With the way the deck is currently stacked," Trumka said, "it's a miracle that brave workers continue to find new ways to organize and that today's numbers aren't even worse."
A U.S. Chamber of Commerce official said unions have only themselves to blame for their decline.
"Big labor's membership rolls continue to sag for the simple reason that workers remain uninterested in the product that the unions are selling," Randy Johnson, senior vice president overseeing labor issues at the chamber, told The Wall Street Journal.
Johnson has said union membership is down because workers are generally satisfied with their jobs and they prefer a direct relationship with their boss instead of a union intermediary.
According to the federal report, there were 32,000 South Carolina workers in labor unions last year. That is down from 41,000 union members statewide in 2015.
South Carolina is among 27 states with right-to-work laws, which prohibit mandatory union membership. That means collective bargaining agreements apply to all of a company's eligible workers, not just those who are dues-paying members of a union. Such laws have led to declining union membership rates, and more than half of the South Carolina workers covered by labor agreements in 2016 - 54,000 people - chose not to join the union that negotiated their agreements.
Nationally, there were 14.6 million members of labor unions in 2016 - a decline of 240,000 workers from the previous year. Public-sector workers, such as those in government and education, had a much higher union membership rate than private-sector employees - 34.4 percent versus 6.4 percent.
New York had the nation's highest percentage of workers who belonged to a labor union in 2016, at 23.6 percent.