You're seeing the Post and Courier's twice weekly business newsletter. Get all the openings, closings, and the business stories that are shaping Charleston and South Carolina here.
---
The one to watch
A request to build a large hotel on a vacant downtown lot was rejected last month, but the board that turned it down will revisit its decision next week.
The proposed 215-room hotel at 82 Mary Street split the Board of Zoning Appeals' vote 3-to-3 and raised questions about Charleston's updated hotel ordinance, which was officially adopted last fall. 
City staff said that the Mary Street project met the legal terms of the ordinance, but board members had concerns about the lot's proximity to other hotels, including one that it approved just minutes earlier. 
At its Jan. 21 meeting, the board reviewed three hotel requests in this order: 
A 200-room full-service hotel at the former Morris Sokol site 
A 215-room full service-hotel at an unoccupied lot at 82 Mary Street
A 150-room hotel on a Huger Street lot recently added to the hotel overlay
The Morris Sokol and Huger Street plans both won approval while the Mary Street application failed. 
Questions were raised about how to review the Mary Street application in the context of the Morris Sokol project, which was approved right before it. 
The properties back up to one another on the same block. They're also adjacent to the lot where developer Michael Bennett has approval to build a large development anchored by a 300-room hotel. 
The lot's owners are appealing the vote. The zoning board will hear a request to reconsider the application at its Feb. 18 meeting.  
Patrick Marr, a principal at Cobalt Property Group and owner of the Mary Street lot declined to comment on the project.
Historic Charleston Foundation president Winslow Hastie said this week that he thinks Tuesday's review will be an important test for the city's hotel ordinance. 
"This vote has massive implications," said Hastie, who thought the zoning board's debate over the project revealed "fissures" in the ordinance.
Charleston attorney Capers Barr, speaking on behalf of the proposed development at last month's zoning board meeting, argued that it does meet the terms of the updated ordinance. 
The revised version, Barr noted, refers to a "diverse mixed-use district" while the earlier language used "neighborhood" rather than "district." That wording change, Barr had suggested, meant City Council was trying to refer to a larger area, and, therefore, having three full-service hotels on one block was fine. 
Hastie, who was a member of the hotel task force, said that wasn't their intent. The word "neighborhood" was taken out, Hastie said, because they didn't want to imply that hotels could be built in residential areas. 
That section will likely need to be "tightened up," he said. Hastie said he's asked that the hotel task force reconvene again to determine whether the current language clearly communicates the intent. 
The zoning board's meetings are open to the public. Next Tuesday's meeting starts at 5:15 p.m. on the first floor of the Gaillard Center. You can view the agenda here.
---
Want to receive this newsletter in your inbox every Monday and Thursday? Sign up for free.
---
Openings, closings: 
Financial statement
"It is unfortunate that, despite its well-publicized missteps, Santee Cooper waited to develop and present a path to recovery and improvement until confronted with the prospect of a sale."
— The Department of Administration in a summary of Santee Cooper bids
Florida-based NextEra Energy submitted a multibillion-dollar offer that would pay off the state-owned utility's debts and refund customers for the failed V.C. Summer nuclear project. The proposal is up against a competing offer from Santee Cooper itself. For more info on the bids, check out this helpful Q&A.
Other stuff you should know: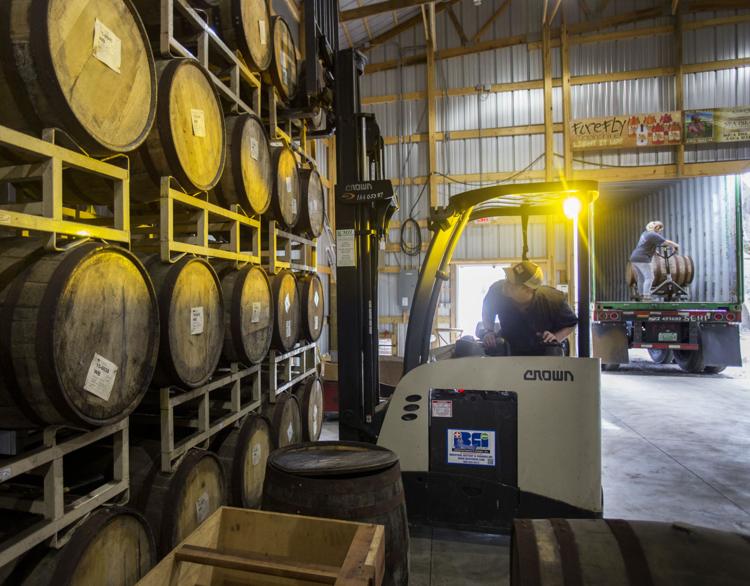 Sound smart at work:
"Hey boss, did you know that, of Charleston County's seven micro-distilleries, three are either currently moving or recently completed a move?"
High Wire moved to Huger Street, Charleston Distilling Co. vacated King Street for a larger spot on Johns Island and Firefly Distillery took its operations from Wadmalaw Island to a new $10 million home in North Charleston. Read more about how these businesses are making the transitions in Dave Infante's story.
Do you want this newsletter delivered to your inbox? Subscribe here.
Craving more? Check out all of the Post and Courier's newsletters here.