Premium cooler maker and retailer Yeti sells its upscale products in several retailers across Charleston, but it operates just one signature store in its home base of Austin, Texas.
On Friday, the upscale product provider will launch its second namesake shop — in downtown Charleston.
The 5,000-square-foot space that once housed a bookstore at 360 King St. will now offer an assortment of coolers in all shapes, sizes and prices along with drinkware and outdoor living accessories, all just around the corner from the College of Charleston.
The shop also includes a 10-stool bar offering craft beers, wines, coffee and snacks as well as a community table where patrons can perch on Yeti coolers.
Prices for Yeti products start at $25 and go all the way to $1,200 for a monster-size cooler situated at the end of the bar. The cooler is for sale but also will serve as extra seating at the bar.
Accessories, such as a variety of different-colored cooler latches or drinkware caps, can start at lower prices. T-shirts, all with Yeti logos and Charleston-based themes, also are in the mix, along with collegiate- and Palmetto State-themed cups and tumblers.
The venue will feature live entertainment, including music acts, film screenings, demonstrations and workshops. A small stage with a backdrop of stacked coolers is set up at the front of the store.
Among the many unique features customers will find are oyster shells encased in wire walls and redfish dangling from the ceiling.
"They like the store to reflect the city," said spokeswoman Jenelle Scott.
Store manager Karen Bates, who comes to Yeti after 15 years as district manager of Banana Republic in Charleston, said she is impressed by the company's commitment to long-lasting merchandise.
"They have real high-quality products that they stand behind," she said as a fleet of workers scurried about early Wednesday to prepare the store for its launch.
The new shop officially opens at 10 a.m. Friday and will be open until 9 p.m. Monday through Saturday and noon to 6 p.m. Sunday. 
For the grand opening weekend, the store will feature live music noon to 2 p.m. Friday and a free Texas BBQ + Lowcountry Boil event 4-7 p.m. the same day.
On Saturday, a cookbook signing by Sam Jones for "Whole Hog BBQ: The Gospel of Carolina Barbecue" is set for noon to 3 p.m. From 5-8 p.m., customers can enjoy a meet and greet with David Merritt and Michael Davis of Coast Brewing Co., along with live music and drink specials with the purchase of any Yeti drinkware.
On Father's Day, look for other specials and live music.
Yeti plans two other company stores outside of its hometown. Chicago was chosen for the third signature location. The Windy City site will open by late summer. Another is planned to open in Denver by year's end. Others are in the works as well, said Doug Schmidt, Yeti's director of retail operations.
Locally, the cooler maker sells its products online and through numerous stores, including Half-Moon Outfitters, Palmetto Moon and Dick's Sporting Goods.
More pizza pie
Another pizza restaurant is coming to the developing Cainhoy peninsula.
Famulari's Pizzeria recently leased 1,900 square feet at 1711 Clements Ferry Road in the new Point Hope Commons shopping center where a Publix supermarket is under development, according to Mandy Coleman of National Restaurant Properties. It will be the sixth Charleston-area location for the pizza restaurant.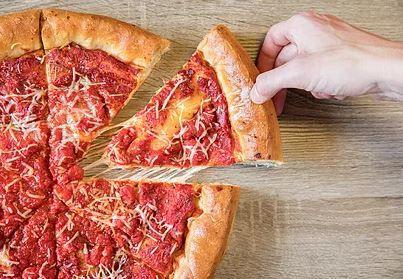 Zavarella's Sicilian-style pizza and pepperoni rolls recently opened at 1937 Clements Ferry Road. Andolini's also has targeted the Cainhoy area for a new pizza restaurant, but it has not announced an opening timeframe.
In another pizza development, Domino's will leave its two-suite location at 320 East Bay St. next to Delta Pharmacy by Sept. 1, creating two available units, according to Vitre Stephens with commercial real estate firm Avison Young. Domino's is moving to a corner spot at 99 WestEdge, where Caroline apartments opened as part of the WestEdge development near Brittlebank Park, she said.
Close to serving
A new fast-casual restaurant is expected to open any day on King Street in downtown Charleston.
A.W. Shucks Seafood Shack is taking over the former Kitchen 208 space at 208 King St. after the latter closed in March, citing a lack of workers.
The new restaurant will offer appetizers, salads, sandwiches, boiled and fried shrimp, snow crab legs, fried flounder and oysters, shrimp and grits, side dishes and other seafood-related items.
Restaurateur John Keener, who owns Charleston Crab House and A.W. Shucks, said he is awaiting inspections before service can begin.
Frozen addition
A 16-year-old Mount Pleasant gourmet sandwich and prepared entree restaurant now offers an old-fashioned ice cream shop.
The Square Onion at 18 Resolute Lane in I'On Square transformed a small space inside the restaurant to offer frozen treats, including ice cream, floats, sundaes and even homemade dog treats, according to owner Cary Zapatka.
Treating dad
Father's Day is Sunday, and Americans plan to shower dear ol' dad with more love than ever.
Spending for the holiday is expected to reach an all-time high of $16 billion, up from last year's $15.3 billion, according to the National Retail Federation.
Father's Day spending has grown 70 percent, about $6.6 billion, since 2009. The biggest drivers of Father's Day spending are growth in purchases by consumers ages 35-44, and spending on clothing, special outings and gift cards.
This year, nearly 76 percent of Americans plan to celebrate and are expected to spend a record $139, up from last year's $133, and up from $91 in 2009.
Among items people plan to purchase are greeting and gift cards, a special outing, electronics, appliances, tools, home improvement, gardening supplies, auto accessories, sporting goods, clothing, books and personal care items.
Getting fit
A new workout facility is coming to James Island.
Fit Body Boot Camp recently leased 2,000 square feet in the Shoppes at Folly at 915 Folly Road, according to the commercial real estate firm Avison Young.
Giving back
Through July 7, Walmart and Sam's Club patrons can help raise money for the Shawn Jenkins Children's Hospital at the Medical University of South Carolina as part of the Children's Miracle Network Hospitals fundraising campaign.
All money raised will help treat Charleston-area children who are sick or injured and helps fund critical treatments, pediatric medical equipment, research and charitable care.
Customers will be asked at checkout if they would like to donate $1 or more for the cause. To date, Walmart and Sam's Club associates, members and customers in Charleston have raised over $3.8 million for the children's hospital, which is expected to open in the fall.