The company that has leased and managed the government-owned Charleston City Marina on the Ashley River for nearly 25 years has been sold to Texas company in a deal that includes a local boatyard and yacht repair business.
The acquisition of the City Marina Co. by Safe Harbor Marinas of Dallas was announced Tuesday. Financial terms were not disclosed.
The sale of The Beach Co. subsidiary included the Bristol Marina on Lockwood Drive and the City Boatyard on the Wando River. 
No immediate management changes are anticipated and all 77 employees were retained, said Robbie Freeman, managing director of the City Marina Co. He added that "a sizable portion" of the sale proceeds were reinvested in the buyer, giving The Beach Co. a stake in the new ownership group. 
Privately held Safe Harbor describes itself as the largest owner and operator of marinas in the world, with 75 locations in 17 states. The City Marina Co. is its first South Carolina acquisition.
Freeman is staying on after the ownership change as regional manager. He said the sale fills a large gap between the numerous marinas and boatyards that Safe Harbor owns in the Northeast and Florida.
"A lot of our customers are coming through Charleston from the Northeast." Freeman said. "It helps put us in a position to capture more of the customers who move up and down the East Coast on a regular basis."
The Beach Co. affiliate began leasing the 40-acre City Marina under a long-term agreement with the city of Charleston in 1994. Improvements have included the addition of the 1,530-foot-"MegaDock," the longest freestanding floating fuel dock in the Southeast.
The privately owned Bristol Marina on the Ashley River near Brittlebank Park has 148 wet slips and 65 drive-on docks.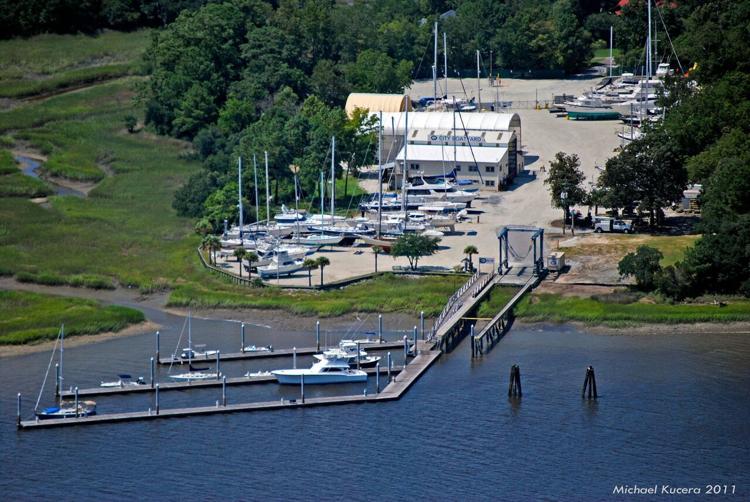 The City Boatyard off Clements Ferry Road in Berkeley County is said to be the largest yacht repair site in South Carolina. The Beach Co., one of the state's largest commercial real estate firms, had owned that business since 2005.
Also included in the sale was a fuel and transient boat dock at the Harborage at Ashley Marina, which is just upriver from the City Marina.
"It's no secret that Charleston is one of the most beloved destinations in the country. Charleston is a place that our boaters already visit, and will increasingly visit as a result of this partnership," said Jason Hogg, senior vice president of Safe Harbor.