It's that time of year - hurricane season - and a lack of preparation by homeowners can unknowingly create a lot of stress. Making friends with a contractor, doing needed repairs and following a few simple tips will help ease the inevitable frustration when a hurricane brushes the coast. 
Last year, the National Oceanic and Atmospheric Administration reported that 2018's Hurricane Florence caused over $20 billion in damage nationwide. In South Carolina, private insurers reported over $250 million in paid losses from the hurricane.
That's why experts recommend starting to prepare now — before the threat of a major storm is looming in the Atlantic. 
"You don't have to wait until something tragic happens," said Mark VanHaelst, a local contractor who owns Triton Construction. 
Here are seven tips home and garden experts say residents should think about this time of year: 
1. Build a relationship with a contractor now
VanHaelst said residents tend to flood contractors with calls after bad weather hits. Because they hadn't built a relationship with a contractor before the storm, homeowners often spend weeks waiting for damage to be repaired.
The waiting, itself, can cause further harm, if, for example, a small leak results in heavier water damage.
"The quicker you can get things dried out the better," he said.
A call in advance to a contractor offers a chance to connect before the possibility of damage. 
"It goes a long way," he said. 
Because after a storm hits, "It's first come first serve," he said. 
2. Work on needed home repairs before storms 
If given enough advance warning, most contractors can get a roof better prepared for bad weather. 
"It's either ready or it isn't," VanHaelst said.
Having available plywood is helpful, too. VanHaelst said a lot of residents will have plywood lying around. But they might not realize it can be used for boarding up windows and doors.  
3. Evaluate your homeowners insurance policy now
"The insurance company is only going to do what their contract obligates them to do," VanHaelst said. "The awful time to figure that out is when it is too late."
After Hurricane Matthew, VanHaelst said a local restaurant had issues with flooding. Afterwards, he said the owner reached out to contractors for repairs. 
Because the contractor was already booked with other clients, the owner didn't have options. So Vanhaelst said that the owner used his employees to fix the flood damage. 
The problem was that the owner learned afterwards his insurance wouldn't cover the work done by the employees. 
"Get a little knowledge of how your policy works," VanHaelst said.
4. Use sandbags with care
A lot of residents look at sandbags as a resource for flooding. 
"If you're gonna use sandbags, you better do it well," VanHaelst said.  
The water will just leak around the bags if they are not placed appropriately, he explained. 
"You've got rising water that stands there for quite sometime," he said.
5. Consider gardening in raised beds
Darren Sheriff, the manager of the Terra Bella Garden Center, explained that there is not a lot that can be done to prevent gardens from being harmed before a storm. This is because the severity of the weather is unpredictable and gardens are often exposed.
But residents can use raised garden beds to help protect against floods. They can also make storm trenches to help move water.
6. Consider using potted plants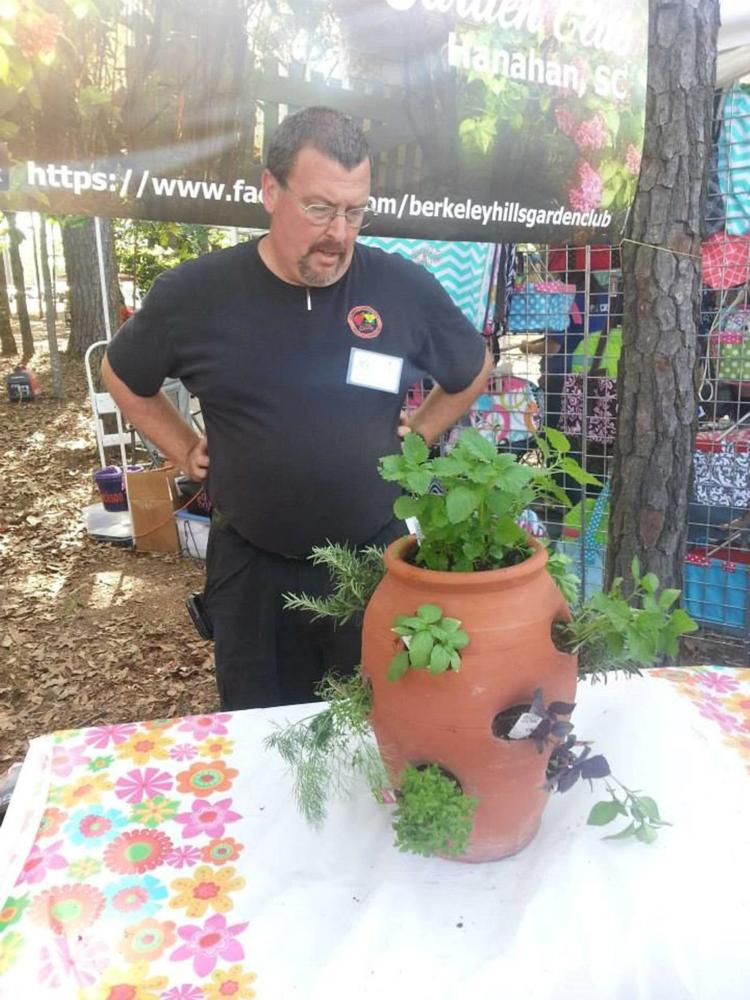 Potted plants are also an option for residents, Sheriff explained. 
With potted plants or plants in containers, the obvious thing to do is place them in storage, he said. 
7. Make a plan for evaluating damage after a storm hits
After a storm passes, Sheriff said gardeners can take more steps. He emphasized that one of the riskiest things people can do is overact when repairing their gardens. 
"You're going to need to evaluate the damage," he said. 
For a lot of people, that could just mean waiting and seeing what happens. Sometimes plants will recover on their own, he said. 
If they don't, then a garden may have to be revamped. This means digging out and possibly restructuring. He said garden owners should also inspect for salt water if there was flooding. 
"A lot of them (plants) don't like that," he said.
Residents should be wary of snakes when repairing and inspecting damage to their garden, too, he said.