Home prices have been marching upward for years, recovering from the housing market crash during the Great Recession and once again reaching price levels most people can't afford in parts of the Greater Charleston area.
"I moved here five years ago and everything was, like, $100,000 less," said Marybeth Hershberger, 33, who bought a home on the western edge of West Ashley in the fall of 2018 after years of renting. "I wish I could have gotten something then."
The big-picture number these days is $266,000. That's the median price of a home sold in Berkeley, Charleston or Dorchester county during 12 months through November, according to the Charleston Trident Association of Realtors. 
"We didn't want to go over $250,000 and were able to get one for $245,000," Hershberger said, following a house-hunting experience she described as exhausting, which involved looking at more than two dozen homes for sale. "I didn't want to go to Summerville. I felt like that was defeating the point of living in Charleston."
As Hershberger and other home-shoppers have found, there are large price differences within the tri-county area, and between different types of homes. 
For the area's median home price of $266,000, a buyer could find a small one-bedroom condo on the Charleston peninsula, a large townhouse in Mount Pleasant, a spacious single-family home in parts of Summerville, and many choices in between.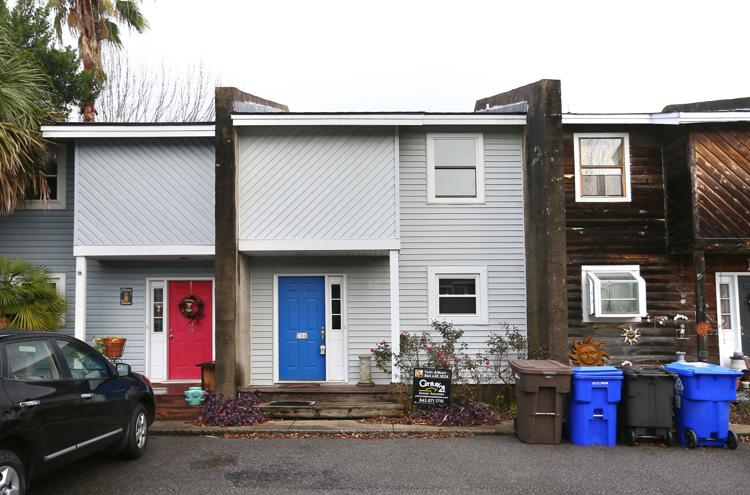 The Cainhoy peninsula above Daniel Island, parts of North Charleston, Goose Creek, West Ashley beyond Interstate 526, and Johns Island are among places attracting home-buyers looking for new or recent construction.
Here's a look at what that mid-point home price will buy in the Charleston Metro Area, and a deeper look at some of the numbers that are crucial to home-shoppers.
First, forget about average prices. Multi-million-dollar homes inflate average prices and make the real estate market seem even more expensive than it truly is.
For example, the average sale price of a single-family home in Charleston County during the 12 months through November was $509,998. What's more telling is the median sale price, the point where half the homes sold for more and half sold for less. That price in Charleston County was $375,000 according to the Charleston Trident Association of Realtors.
So, half the single-family homes sold in Charleston County during the past year were sold for less than $375,000. In Berkeley County the median was $245,531, and in Dorchester it was $238,000. For condos in those three counties, the respective median prices over the past year were $230,000, $162,000 and $156,000.
Mount Pleasant is one reason median home prices are highest in Charleston County. The town accounted for more than 1,600 of the 6,217 homes sold in the tri-county area during the past year, and they were sold at high prices; a median of $569,271 in the southern part of the town, and $520,000 in the less expensive northern part of Mount Pleasant. 
In contrast, the median single-family home price in North Charleston was $198,000. In Hanahan, it was $250,400. In West Ashley, it was $309,000. On Johns Island, it was $327,500. 
"West Ashley is on fire, especially inside (Interstate) 526," said Polly Cillpam, of Smith Spencer Real Estate, who was Hershberger's agent. "That's very tough under $300,000 for single-family detached."
"You can't touch Byrnes Down (for that price range) unless it's a shack," she said. "James Island is more expensive."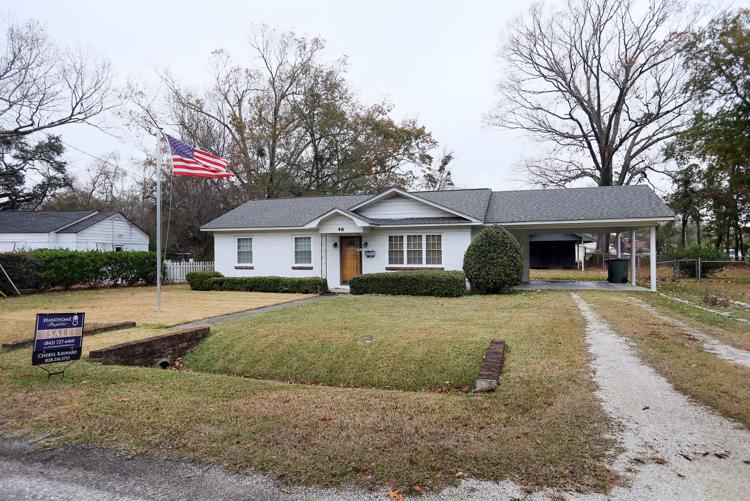 Within every town, city and unincorporated area, real estate prices vary by neighborhood, school district and exact location. Negatives, including flooding, crime and traffic, can play a role, as can positive attributes such as walkability, access to amenities and good schools.
Homes are still selling quickly, and house-hunters typically have little time to decide whether to make an offer, so preparation is important.
"If you find something that fits you parameters — something that checks the boxes — you do not have time to dilly-dally and go home and marinate on it," Cillpam said. "That's hard to swallow for a first-time buyer."
Homes selling in the $150,001 to $200,000 price range were selling in an average of just 34 days in November, according to CTAR.
In some desirable areas, buyers may need to settle for a fixer-upper to meet certain price goals. Another option is to consider the huge price differences between single-family detached homes, which are traditional houses with a yard, and townhomes or condominiums.
For example, it would be difficult to find a 3-bedroom single-family home for less than $250,000 in Mount Pleasant, but there were about a dozen 3-bedroom condominiums and townhomes for sale in the town for less than that price in December. Daniel Island is another example of a place where the price gap is particularly large between condos and single-family homes.
Townhomes and condominiums usually come with monthly community fees that can be costly, although they do replace some of the big expenses homeowners would face, such as insurance coverage and some potential building repairs. One thing to watch out for with multifamily buildings is ongoing litigation over construction defects, often due to water intrusion. 
A look at houses listed around the median price of $266,000
In Berkeley, Charleston or Dorchester county during 12 months through November, the median price of a home sold was $266,000, according to the Charleston Trident Association of Realtors. Here's a look at listings around that price from late December across the tri-county area.