You're seeing the Post and Courier's weekly real estate newsletter. Receive all the latest transactions and top development, building, and home and commercial sales news to your inbox each Saturday here.
Softening housing market could be good for buyers
Home sales, showings and mortgage applications have all slowed in recent months from the record pace set in 2017.
The softening housing market doesn't mean it's a full-on buyer's market, but it does bring a few items in buyers' favor, according to residential real estate agent Duval Acker with Carolina One Real Estate.
"This spring, buyers will likely see fewer bidding wars, slower price growth and less competition," Acker said. "But sellers will still have some leverage."
Because of current market conditions, she says prices won't skyrocket as they have in previous years, the inventory of available homes won't change much as demand continues to outpace supply, bidding wars are mostly over except in a few hotter areas, and higher interest rates are driving fewer buyers into the market. That means sellers might have to make a few concessions, and it leaves more room for negotiations.
One other note, while mortgage interest rates are higher than this time last year, they have fallen in recent weeks after the Federal Reserve backed off its aggressive stance from 2018, when it raised borrowing rates four times.
More than 2,500 apartment units to be added this year
The lure of plentiful jobs and coastal living is bringing 28 new residents a day to the Charleston region while baby boomers downsize to maintenance-free homes, all fueling the area's apartment boom.
---
Want to receive this newsletter in your inbox every Saturday? Sign up for free.
---
By the numbers
6: Millions of dollars to be spent to demolish the 10-story, former Charleston Naval Hospital building in North Charleston to make way for possible new development.
16: The percentage plunge in home sales in the Charleston region in January as the federal government shutdown was partially blamed for a third-straight month of declining residential transactions.
106,000: Square footage of the new Home Depot opening Feb. 21 in Mount Pleasant. The town of 87,000 residents will now have 3 big-box home improvement stores. It has two Lowe's.
This week in real estate
+Fizzling out: Plans for a "pop-up hotel" as part of the WestEdge development on peninsular Charleston have been scrapped.
+Vested rights: A hotel proposed near Mount Pleasant's Old Village sparks a legal dispute.
+Renovating rentals: Investing in interior design may help Charleston Airbnb owners rent their property more.
1,000-home development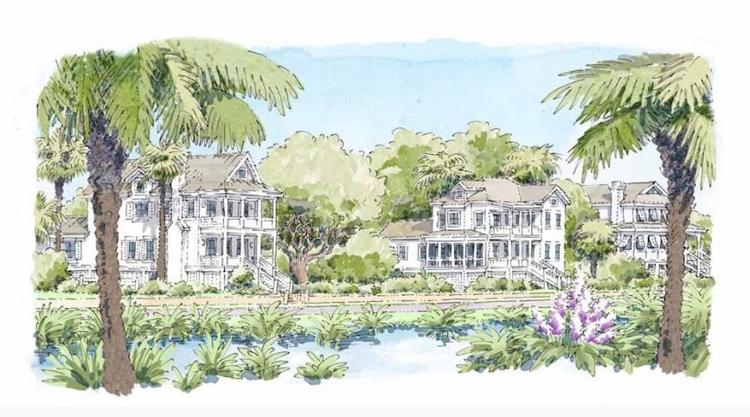 The new 1,000-home Kiawah River development on Johns Island will have nine builders.
Home remodeling expo: Learn the latest tips and styles during the Charleston Remodeling Expo March 1-3 at the Charleston Area Convention Center in North Charleston. Cost: $3
Lack of starter homes: A panel of housing experts will talk about why so few starter homes are being built in the Charleston area. It's 7:30-9:30 a.m. March 14 at the Riley Park Club. Cost: $35
Real estate transactions
---
Did a friend forward you this email? Subscribe here.
Craving more? Check out all of the Post and Courier's newsletters here.