The median price of a home in South Carolina skyrocketed to nearly $300,000 in February for the first time as sales slid for a third consecutive month amid low inventory and rising interest rates.
The housing-cost measure was $299,000 last month, up 18.2 percent over one year ago across the Palmetto State.
Homebuyers are now paying nearly $46,000 more from February 2021 and $72,000 more than two years ago, based on data from the S.C. Realtors Association.
The jump in median price by double-digit percentages touched almost every corner of South Carolina. Only a couple of rural pockets in the Midlands and Upstate were immune.
Nationally, the median price was $357,300 in February, up 30 percent since 2019, according to the National Association of Realtors. A typical home in the U.S. is now $80,000 more expensive than before the COVID-19 pandemic.
Escalating housing costs come as interest rates are on the rise, putting further pressure on lower-income home seekers.
The Federal Reserve raised a key borrowing measure for the first time in almost three years in mid-March, with the likelihood of more rate hikes to follow this year as a way to reduce the 40-year-high inflation rate.
The interest on a 30-year, fixed-rate mortgage is now averaging 4.42 percent, the highest it's been since February 2019, according to home loan financier Freddie Mac.
"The rise in mortgage rates, combined with continued house price appreciation, is increasing monthly mortgage payments and quickly affecting homebuyers' ability to keep up with the market," said Sam Khater, chief economist of Freddie Mac.
Home sales across South Carolina have now declined seven of the past eight months compared to the record-setting pace from the same period in late 2020 and early 2021. Since July, only November has notched a gain.
In February, 7,654 homes changed hands, down 2.2 percent from the same month last year, according to the Columbia-based trade group. During the first two months, sales totaled 15,154, down 1.4 percent from early last year.
Cindy Creamer, president of S.C. Realtors and an agent with Dunes Real Estate on Hilton Head Island, said homes are available to buy but they're often snapped up quickly.
"There is inventory, but when it comes on the market it goes under contract almost immediately," she said.
She also noted the volume of available homes could tick up if would-be sellers believe the market has peaked and see a stall in demand looming as borrowing costs creep higher.
"Now may be the time to sell because we don't know how much higher interest rates are going to go up," Creamer said. "If people have any intention of selling and interest rates skyrocket, they are going to hate themselves when the price starts to come down."
Of the median price nearly touching $300,000 for the first time, she said sellers are driving the market.
"They can ask what they want," Creamer said.
The scarcity of available homes also is leading to lower sales.
"Buyer demand is still intense, but it's as simple as 'one cannot buy what is not for sale,'" said Lawrence Yun, chief economist with the National Association of Realtors, in a statement.
Charleston, the state's highest-volume area with about 21 percent of all sales, saw a 11.4 percent plunge in February transactions. Columbia, too, registered a decline in sales of 3.7 percent.
Greenville, on the other hand, notched a healthy gain of 8.1 percent, and Myrtle Beach, the second-highest volume sales area in the Palmetto State, ticked up 1.6 percent from the same month last year.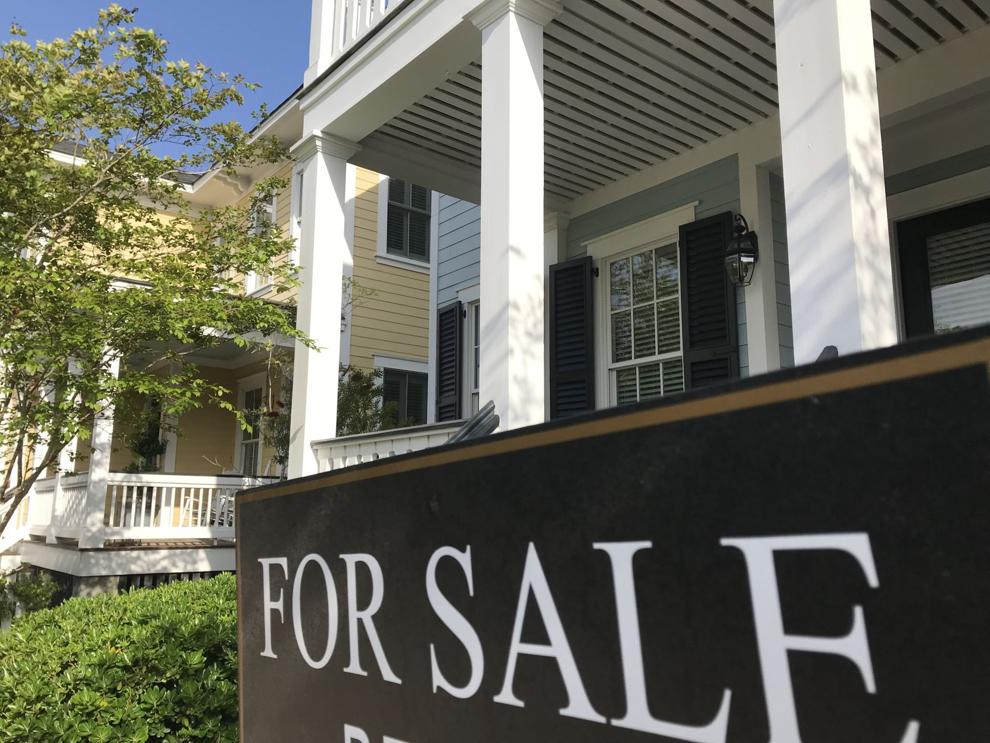 Rock Hill, in the growing southern Charlotte suburbs, also saw sales rise 5 percent in February.
On the southern coast of South Carolina, the smaller-volume markets in Beaufort and Hilton Head reported lower transactions.
Hilton Head Island continues to lead the state with the most expensive home sales at a median price of $455,000 in February, about $66,000 more than a year ago.
Charleston ranks second with a median price last month of $365,000, edging out Rock Hill at $360,000.
All other areas of the state reported median prices last month below $300,000, except for Beaufort. The cost of a house in the coastal area near Hilton Head jumped almost 20 percent in February to $336,000.
S.C. Realtors also reported homes stayed on the market an average of 52 days in February, down from just over two months a year ago, but up slightly from 45 days in the final three months of 2021.