When 71-year-old Evelyn Brown describes her childhood home, she speaks of acres of farmland near Mount Pleasant that formed the backdrop for her earliest memories.
Her great-great-grandfather George Singleton acquired the property in 1892 during an era after the Civil War when land ownership was steadily rising among African-American farmers. Around that time in South Carolina, more than 44,500 acres of land had been sold to African-Americans through the S.C. Land Commission, which was created to help freedmen acquire property.
Much of that land sat in isolated, low-lying coastal areas that were less desirable at the time. More than 100 years later, those areas would see some of the most rapid population growth and development on the East Coast.
Brown's family settled in an African-American community in Awendaw known as Ten Mile, tucked off U.S. Highway 17. There, they grew cotton and corn, sharing the land and its upkeep.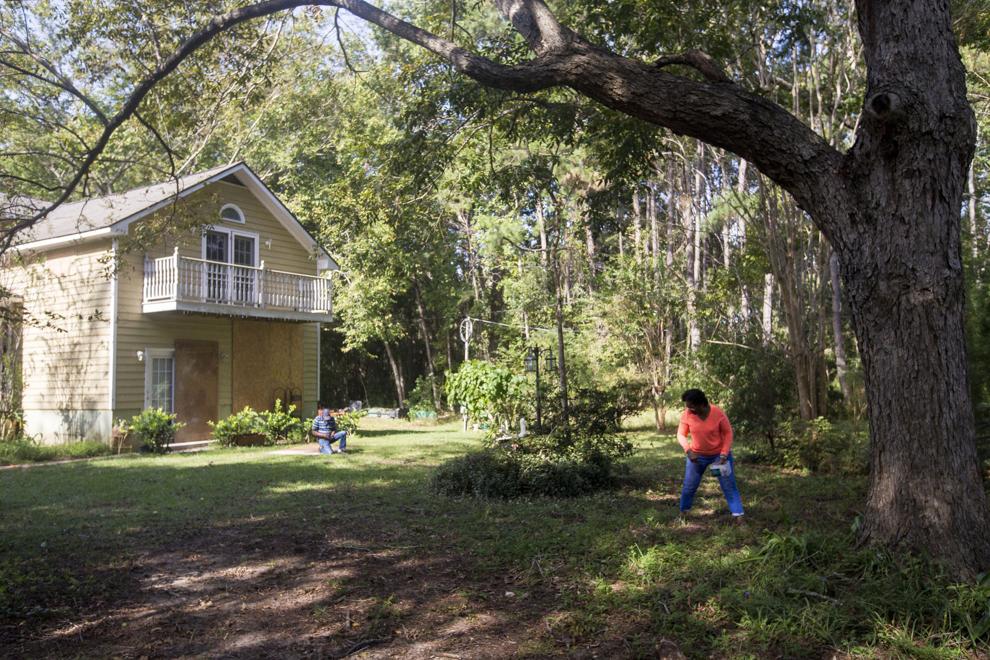 "Everybody just kind of looked out for each other," said Brown, who moved off the property in her 20s and now lives a mile away. "That was home."
Though Brown said she helped pay the taxes before her mother died, only a small fraction of the 8-acre property actually belongs to her. To be precise, she has just over half of a 1 percent share. She jointly owns the land with a growing web of more than 40 other people, some of whom she's never met.
Brown's family land is heirs' property — land that lacks a clear title because it's been passed down informally through many generations without a will. Descendants become part-owners, regardless of whether they pay the taxes or have ever set foot on the property.
Widespread across South Carolina and other Southern states, this complex and vulnerable form of land ownership disproportionately affects African-American families whose ancestors bought or were deeded property after emancipation. Often poor, illiterate and lacking trust in or access to the legal system, those original landowners frequently died without wills.
Heirs' property is closely associated with black landowners in the South, but clusters of heirs' property can be found among a number of historically marginalized populations where extended families have an attachment to the land — predominantly white Appalachia, Hispanic neighborhoods in south Texas near the Mexican border and Native American communities.
Nearly 120 years after the Civil War ended, a 1984 study estimated that heirs' property still accounted for 41 percent of black-owned land in the South. Since that time, population growth has soared in South Carolina's coastal counties, making heirs' land increasingly desirable to developers.
Heirs' property can easily slip away from a family when a single relative with a small share of ownership forces the liquidation of the entire property in what's known as a partition sale. In once out-of-the-way places that are now development hot spots — barrier islands such as Hilton Head, and suburbs including Daniel Island and Mount Pleasant — plenty of grand homes now sit on what used to be heirs' land.
In Awendaw, Brown's family's property has been tangled in litigation in recent years, and she fears getting cut out of her share. An heir in Maryland who'd paid the taxes filed a lawsuit several years ago seeking full ownership, which prompted a judge to determine each person's interest. Another relative tried, unsuccessfully, to force a sale of a section of the land.
"I hear about people fighting and carrying on," Brown said, "but I never thought that we would get to this point."
Brown acknowledges that she'll likely never move back to the property she once called home. The house where she was born now slumps under a heap of brush, swallowed by dense woods that didn't exist 50 years ago.
She would agree to sell the land, she said, as long as she received what's hers.
Tremendous land loss
Heirs' property has been "the leading cause of black involuntary land loss," according to the U.S. Department of Agriculture.
A single heirs' property can have dozens of owners who may live in multiple states, with no clear title establishing who the partial owners are. Such ownership is fraught with perils, including:
The ever-present danger that any partial owner can prompt a partition sale of the entire property.
Tax sales, in which entire properties can be sold because of unpaid property taxes. It's often unclear who is in charge of paying property tax bills.
A limited ability to borrow against the value of property, cutting off a source of funding to potentially build a home, make improvements or finance a business.
Difficulty tapping government programs including grants, loans, crop insurance and disaster aid.
---
Over generations, more heirs inherit smaller shares
George Singleton acquired 8 acres of property in Awendaw in 1892 and didn't create a will. His property was passed down informally through the generations, resulting in 44 current owners who each have a small share, according to a judge's determination. Hover over any block to see the corresponding heir and their share of property.
Note: Helen L. Singleton acquired approximately 5.72% ownership from individuals whose familial relation was not clearly indicated in the court settlement. They are represented by a separate red block.
Bryan Brussee / Staff
Nationally, the amount of land owned by African-Americans has plunged over the past century, from an estimated 15 million acres to about 2 million. Several factors played a role: the decline of family farms, the Great Migration, discriminatory federal farm programs, violent land takings and the perils of heirs' property ownership.
In a 2001 series called "Torn from the land," The Associated Press documented a pattern in which black Americans were "cheated out of their land or driven from it through intimidation, violence and even murder." In some cases, government officials either approved of or took part in the land takings. In 1916, a mob lynched Anthony Crawford — a prosperous black farmer who owned more than 400 acres in Abbeville — following an argument over the price of cottonseed. White residents later seized his property.
U.S. Rep. James Clyburn, D-S.C., submitted the AP series into the Congressional Record.
"Just like the Crawfords and many other black families with roots in the South, I grew up hearing stories of land lost by relatives and family friends," Clyburn said at the time.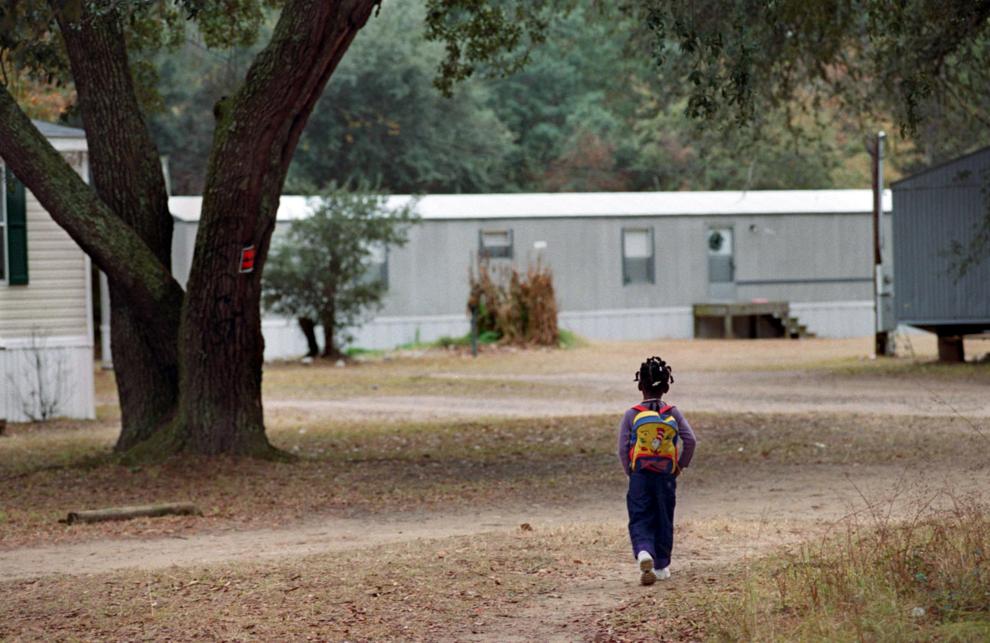 The situation wasn't always bleak. African-Americans enjoyed new opportunities at the rise of Reconstruction, when initiatives such as the S.C. Land Commission made more land available to blacks in the Palmetto State than anywhere else in the South, said Citadel professor Faith Rivers James. At the time, many white landowners were eager to dump their former plantations — often low-lying and unproductive land that they could no longer afford. 
The promise that freedmen would receive "40 acres and a mule" from the federal government never came to fruition, but Rivers James said the idea likely contributed to a sentiment among African-Americans that they needed to own land to survive in an agrarian economy. 
"It enabled families to establish a foothold in the community," Rivers James said of early land ownership among black farmers. "Twenty years prior, families were being broken up and sold, people couldn't find their relatives. This was an opportunity to work the land together and find a way to feed their family."
African-American landowners were largely shut out from the legal system that would have enabled them to create wills. Instead, their property remained in their family as a "poor man's trust," Rivers James said. 
Counties' delinquent tax sales threaten heirs' property owners because some might lose their land at these auctions, and when they do, surviving heirs might not get any of the profits.
If no formal ownership is established, heirs can lose their long-held family land due to a dispute with a distant relative, a small unpaid tax bill or as a consequence of being denied aid after a natural disaster.
"After Hurricane Hugo, a lot of property that was titled to heirs couldn't get federal help," said lawyer Nancy Bloodgood, who was Charleston County's deputy attorney during the aftermath of the devastating 1989 storm.
"The people who owned the property could not go to banks (for loans) because they didn't have clear title," she said. "It was private money, churches and donations that fixed a lot of those roofs."
That wasn't a fluke. It's been an ongoing problem.
According to the Federal Reserve Bank of Atlanta, about 25,000 families were initially denied federal assistance to rebuild their homes following Hurricane Katrina in 2005 due to heirs' property complications. And the same thing happened after Hurricane Maria struck Puerto Rico last year.
The Charleston-based Center for Heirs' Property Preservation estimates that more than 108,000 acres of heirs' property remain in the 15 counties served by the nonprofit, with much of that land located in Berkeley and Colleton counties.
The nonprofit provides legal services to help heirs clear the title to their land, which involves documenting and recording the chain of ownership, and possibly creating a family-controlled limited liability company to simplify ownership questions going forward. 
Since branching out as an independent nonprofit in 2005, the group has cleared more than 200 titles with a total tax-assessed value of over $12 million.
The heirs' property center provides free direct legal services to low-income people. Heirs are required to reach a consensus on what to do with their land. The group does not work with families who intend to sell their property.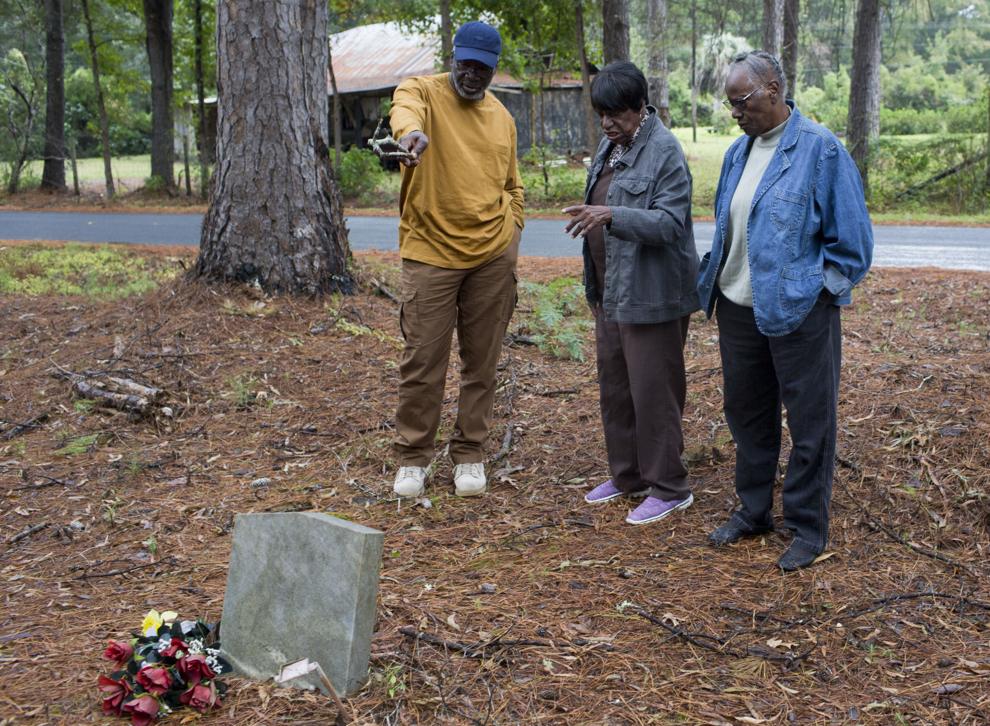 Who values it least?
Keeping heirs' property intact requires cooperation among a sprawling network of relatives.
Imagine sharing with 100 kin the ownership of a small property, likely titled in the name of a long-deceased relative, with a property tax bill due every year and the ever-present threat that a distant cousin could force the property to be sold.
There would be no heirs' property if all landowners wrote wills, or if their heirs settled their estates within 10 years of their death.
"Unless you come from a family of means, low-income folk don't talk about estate planning around the dinner table," said Jennie Stephens, executive director of the heirs' property center. "It's about 'How are we gonna pay the light bill, the mortgage, the rent?' "
However, the decision to informally pass land through generations was often purposeful. Some families have believed that property would be harder to sell when it was in every heir's name, said Ed Lee, a leader in Mount Pleasant's historically black Scanlonville community.
"Sometimes heirs' property looks like a failure on the part of the owner, to do what was required, but I think that many times that situation was intentional — employed to hold on to the property," he said.
Some black families didn't want to spread the word that they owned land, due to fears that someone could try to take it from them.
"You didn't want to interact with the folks downtown," Lee said, referring to the Charleston peninsula where the county courthouse is located. "Nobody wanted to go downtown and let people know they owned property."
The 1970s marked a turning point, when more people began moving to South Carolina after decades of out-migration to other states. It was the early start of a development boom that would double the Palmetto State's population and send land values soaring, raising pressure on heirs' property.
Josh Walden, director of legal services at the heirs' property center, said the threat of partition sales means heirs' property is "only as safe as the person who values it the least."
"There's nothing good to say, in my opinion, about owning property in this way," Walden said. "It's a time bomb."
Going mobile
The Palmetto State has an unusually large number of mobile homes — "because that's how we roll," Miss South Carolina 2013 Brooke Mosteller famously said — and heirs' property is part of the explanation.
Mobile homes are financed and taxed like automobiles rather than houses, so people who can't get a mortgage or build a house on heirs' property can buy a mobile home and put it there.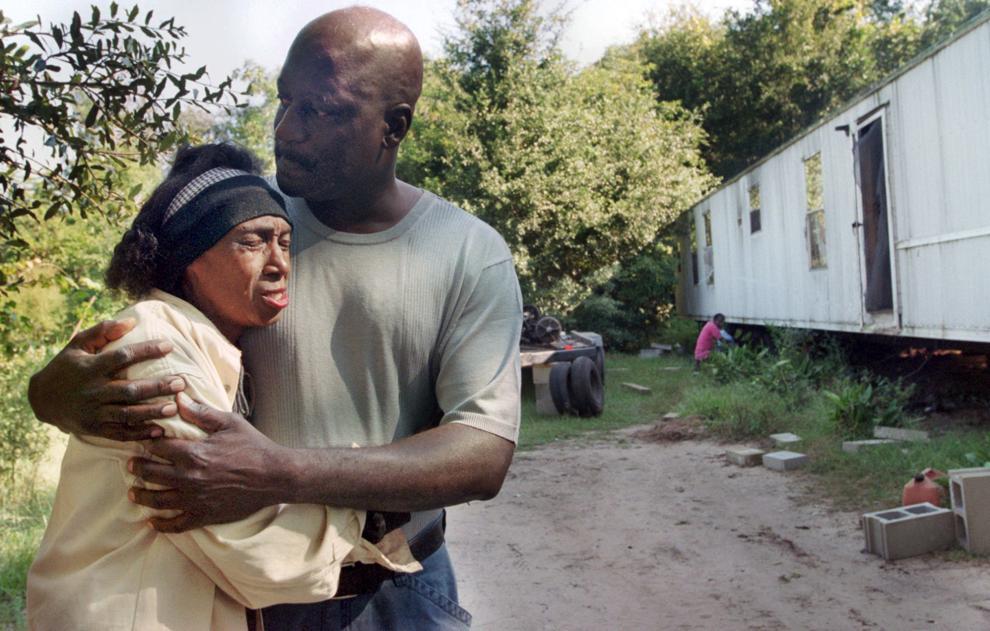 That's one reason why it's easy to find communities with dirt roads and mobile homes in Mount Pleasant, an affluent suburb where the population has grown by more than 80,000 since 1970 and the median price of a single-family home is more than a half-million dollars.
Surrounded now by new subdivisions are African-American settlements that date to the 1800s — Phillips, Snowden, Scanlonville, Six Mile and Ten Mile.
The land itself is quite valuable — hundreds of thousands of dollars per acre in the Mount Pleasant area, for example — but without a clear title, heirs can't take advantage of being land-rich. And it can be risky to build a permanent home on land with multiple owners.
Avoiding land loss
When developers approached Walter Jenkins with an offer to buy his share of heirs' property on Thomas Island about 10 years ago he refused, remembering the wishes of his ancestors: "Keep it in the family."
In 1943, his grandfather James Jenkins purchased 7 acres that sit south of where Interstate 526 now cuts across the island. The property is bordered by Beresford Creek, which divides Thomas Island from Daniel Island, and is a short walk from developments with half-million-dollar homes.
Land on Daniel Island, Thomas Island and the Cainhoy peninsula was once inaccessible and not worth much. The completion of I-526 in the 1990s made development possible, and the land became prime real estate.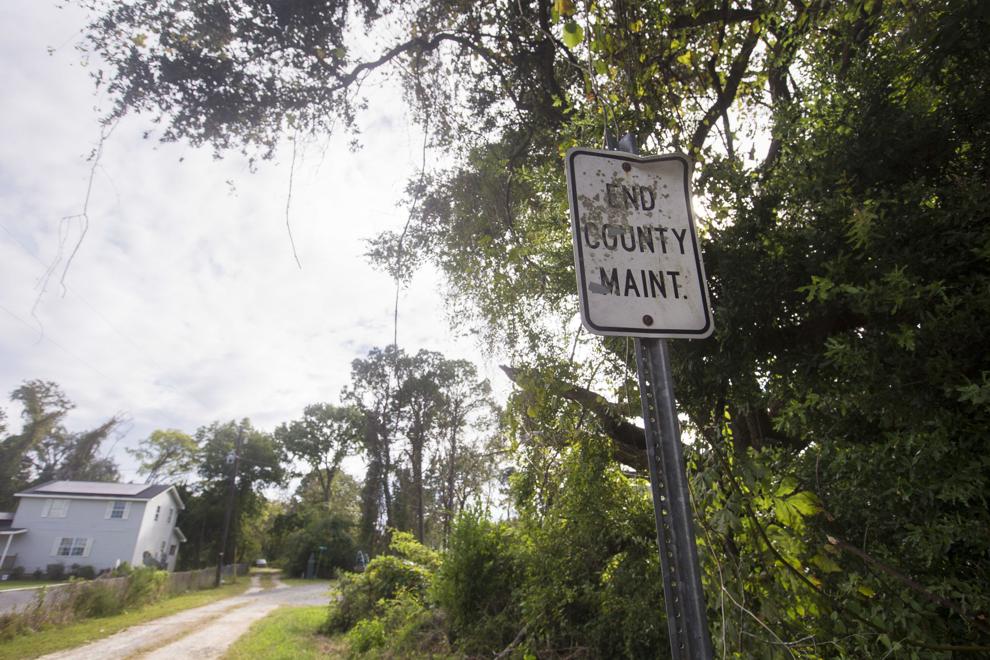 For landowners who viewed their property as an asset to be bought and sold, the development boom presented an opportunity. For extended families with a deep attachment to their ancestral land, the increased development posed a threat.
The longer the land remained in Walter Jenkins' family without a clear title, the more his parents cautioned that the heirs could no longer "just go and put a house down and live."
Around 2011, one heir staked a "for sale" sign, setting into motion a years-long effort to clear up ownership of the property.
At one point in litigation the bickering relatives came to an impasse. They were trying to resolve a debt from paying an heir who'd opted to cash out on her ½-acre share.
If the family couldn't come to an agreement, their lawyers and an arbitrator warned, the heirs would need to sell the entire property. That would mean uprooting Jenkins and several others who lived on the land.
Jenkins, 62, feared a situation similar to the court-ordered sale that stripped an extended relative of his home years earlier.
A few miles from Jenkins' land, sheriff's deputies in 2001 reluctantly evicted 25 family members from their Cainhoy property, a 17-acre tract of moss-draped oaks and shady pines. One-by-one, movers jacked up the family's mobile homes, loaded them on to trailers and hauled the homes off the land.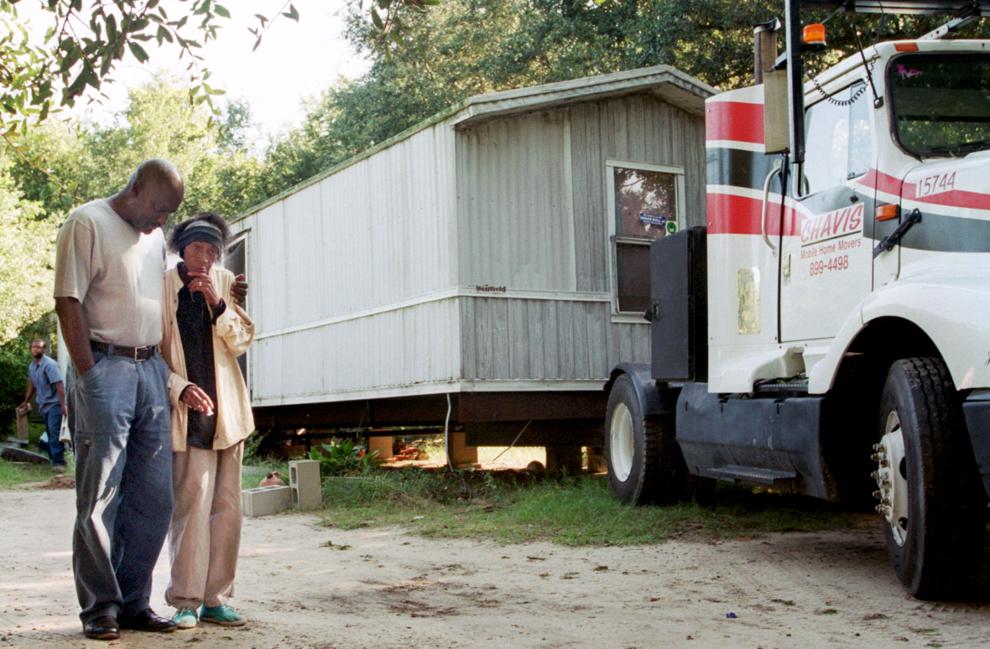 That waterfront property on Clouter Creek was the only home that Johnny Rivers, then 69, had ever known. He'd paid the taxes for 30 years and kept the grass cut. His sister and daughters lived there, too. But none of that mattered when one heir who lived elsewhere filed a lawsuit to clear the title by selling the property, thrusting the issue into court. A judge ordered the family to sell the land to a developer for $910,000 and divide the proceeds.
All told, Rivers saw around $30,000 after attorneys' fees.
The land's new owners then put all eight lots up for sale for $3 million, according to a Post and Courier report at the time.
"To see that happen, it was devastating," Jenkins said. "We knew that we were heading in the same direction if we didn't get it right."
Jenkins and his family found a solution by forming an LLC, allowing the heirs to divide their property into 11 lots and manage it jointly. No one had to move, and the heirs split up the taxes. If an heir wants to sell, he or she must get the family's approval. 
Positive changes
In the mid-2000s, at the height of the real estate bubble, a change in state law gave South Carolina heirs' property owners the first opportunity to buy the property if a sale were ordered. It was a limited victory because heirs were given just 45 days to pay, following an appraisal.
"Historically, what tended to happen was a sale would take place because the heirs could not afford to buy it," Walden said.
A more recent law was adopted in 2016 to further assist heirs' property owners. It requires court-supervised sales and is aimed at preventing real estate speculators from acquiring heirs' property at cut-rate prices.
"It won't take away the predatory nature of it, but that's not a slam dunk anymore," Walden said.
U.S. Sen. Tim Scott, R-S.C., a former Charleston County councilman, said problems related to heirs' property are familiar to many black families, including his.
Scott said his great-great-grandfather owned about 900 acres of land near Aiken. Over the years the property was passed down, divided up and diminished by partition sales. Scott said his mother ended up with 5 acres, from his great-grandfather's original 900-acre property.
"So many African-Americans and minorities have the same challenges," he said. "It's such a devastating experience when someone who is savvy takes advantage of people who are not."
'The Dunbar Twelve'
D.D. Washington couldn't have told you what a mortgage was when he was growing up on 41 acres of heirs' property in rural Georgetown County. That's because his family and their relatives lived in mobile homes or built their houses using cash, even if it took them nearly a decade to do so.
"We didn't know you could use your homes to borrow money. We just thought you build a house, live in it and amen," said Washington, 65, who moved off the property as a young man.
His heirs' property is situated along the Black River in the Dunbar community north of Georgetown.
The story, as it was relayed to Washington and his relatives, was that a dozen formerly enslaved men who continued to work on a plantation after emancipation bought 640 acres of land in 1873.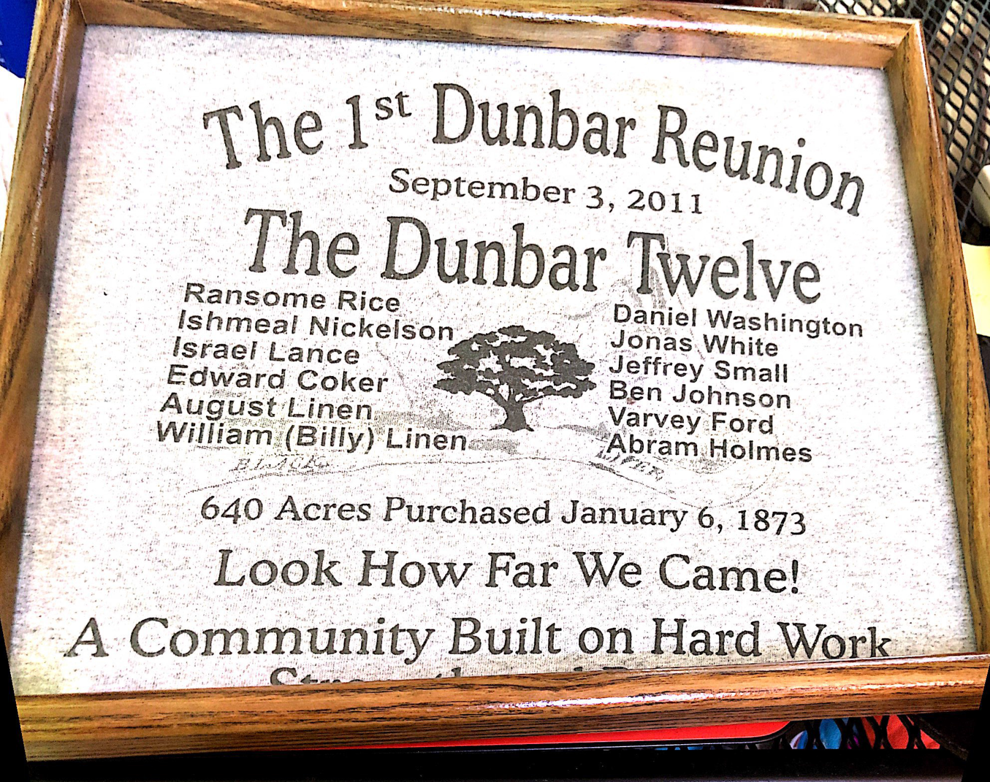 Washington's ancestor, Daniel Washington, is named among "The Dunbar Twelve" on a T-shirt created for a community reunion that reads, "Look how far we came! A community built on hard work."
The property was passed down without a written will. Instead, the owners respected a tradition dictating that younger generations of heirs live near their parents and form a tight-knit village of relatives. They farmed the land, growing tobacco, cotton, corn and cucumbers when Washington was growing up.
The family lost the property in a tax sale in the 1960s, Washington said, but his father, Joseph, was able to repurchase it. Tax records list Joseph Washington and his uncle, Elias Washington. 
Their heirs followed the "law of Dunbar," as Washington describes it: Where you see land, you can build on it.
Several relatives did just that over the years, and mobile homes have sprung up around their houses. 
"People just came, picked a spot, built a house and put a trailer down," said Barbara Stephen, 70, a granddaughter of Elias Washington. "We need some kind of rules."
Washington and his wife started clearing trees in 2015 in hopes of building a cottage on the river but stopped after some relatives grumbled. 
The Washingtons turned to the Center for Heirs' Property Preservation to clear up the ownership issues.
Washington's family is a ways off from reaching a resolution. The process has proven to be a tedious undertaking. Some heirs operate off of myths, such as the belief that the property is supposed to go to the men.
That's to be expected. Clearing a title commonly involves wading through complicated family dynamics. Cases handled by the heirs' property center typically take anywhere from nine months to four years to reach completion, said Stephens, the executive director.
Over the summer, the Washingtons attended the nonprofit's annual rural landowner symposium, where they heard a woman speak about clearing up her family's heirs' property.
Afterward, D.D. Washington approached her. He wanted to know how she'd done it without "killing anyone off."
Making the land pay
Resolving heirs' property issues requires time, cooperation and money because it can take years and thousands — or tens of thousands — of dollars to clear up and record the ownership.
Many of the ways most landowners build wealth — building homes, farming, selling land on the open market — have been limited for those with heirs' property because of the unclear ownership. 
Six years ago, the Center for Heirs' Property Preservation began pursuing a new initiative aimed at helping heirs' property owners generate money from their land in the same way some wealthy South Carolina families do: by growing and harvesting trees.
The heirs' property center focuses on rural properties of at least 10 acres, and uses federal initiatives and grant programs designed to conserve land and promote forestry while resolving ownership issues. 
At the federal level, Scott is co-sponsoring legislation that would make it easier for farmers with heirs' property to tap into federal programs such as farm loans, crop insurance and disaster aid. It would also allow some federal loan funds to be used to help heirs "to resolve ownership and succession on farmland that has multiple owners."
'Imagine what she did'
Under the beating sun in late July, 83-year-old Rebecca Campbell walked along a dirt road on the border of her family's Colleton County property and pointed out the remnants of her ancestors' labor.
Through the tall pines lay rusting horse-drawn farm machinery that belonged to her great-uncle. Farther in the woods, standing water was all that remained of the rice paddy where her grandmother worked until she married at age 16.
The land, nearly 39 acres of heirs' property, is in Jacksonboro, a community of about 500 people southeast of Walterboro.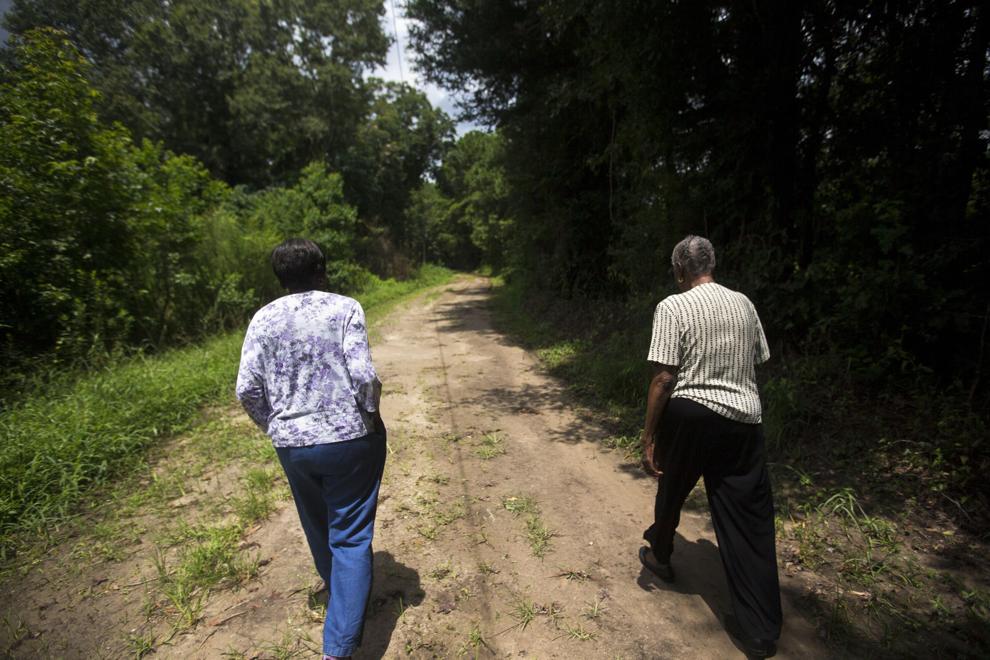 No one lives or works on the property these days, though Campbell can see it from her kitchen window. Years ago, she and her late husband raised cattle whose grazing kept the pasture clear, but now the 9-acre field is overgrown.
Campbell and her sister Catherine Braxton for about the last six years have pioneered an effort to resolve this heirs' property.
They want to ensure that the land remains in their family. They also want to turn it into an asset by harvesting timber. That requires mapping their extensive family tree.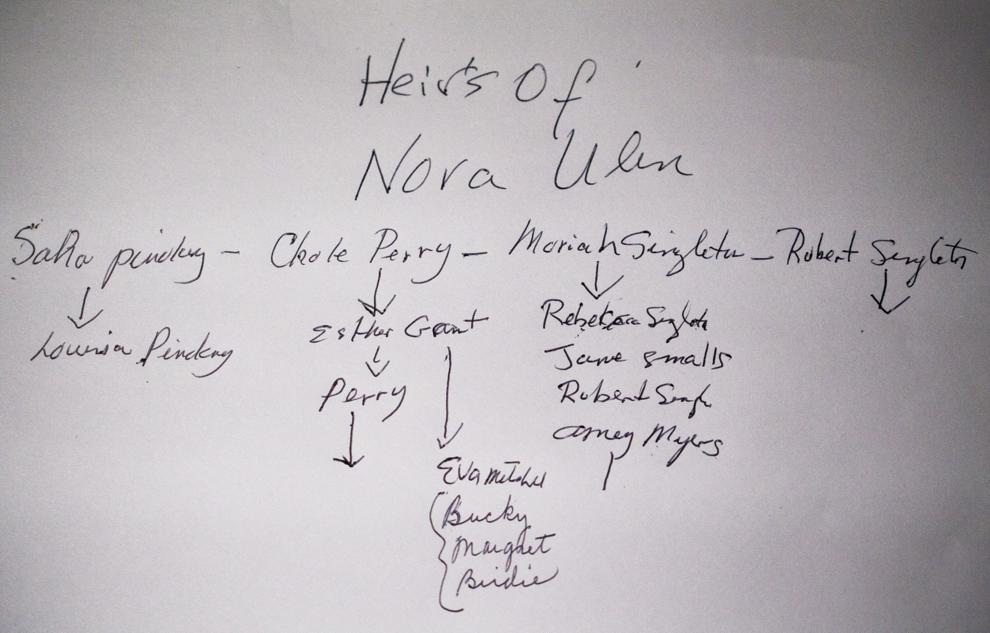 Fellow landowners live as far away as Germany, and there are others who Campbell has never met. Her family has visited cemeteries and perused headstones in search of several heirs' dates of death.
Campbell and Braxton press forward, inspired by a woman whose name they've known since they were young girls: Nora Ulin, their great-great-grandmother. She bought the property in 1890.
Not much is certain about Ulin's backstory. The sisters believe she was a young woman, in her 20s or 30s, when she purchased the land. The timing suggests she was the daughter of enslaved people. Ulin had three daughters and one son.
Campbell pictures Ulin as strong, hopeful and fearless.
"Can you imagine what she did? Eighteen-ninety, a woman — a black woman — buying land? … During that time, women didn't purchase it; their husbands did.
"I feel proud of her," she said.
Her sister agrees.
"Nora Ulin really means something to me," said Braxton, 81, "because look at where we are now because of her."
On the property that July afternoon, a train's whistle could be heard in the distance. Insects buzzed in a continuous chorus. A hunting dog barked from a neighboring yard.
To Campbell, the quiet seclusion of the countryside equates to freedom. It's a freedom for which her ancestors suffered.
She feels that it's up to her generation to protect this land that entered her family's possession nearly 130 years ago, to carry on its legacy.
Standing under a large oak at the edge of the field, Campbell turned to look out at her family's property. She said that as long as she's alive she'll see to its preservation.
She owes that to Nora Ulin.