A third new shopping center is in the works for booming Mount Pleasant.
A developer has submitted plans for a six-building retail site called Belle Point Plaza across from Belle Hall Shopping Center on Long Point Road.
Property owner Madison Capital Group LLC of Charlotte is working with LFK Architects of Mount Pleasant to develop the property along Belle Point Drive in front of Go Store It Self Storage.
The buildings, including a proposed and unnamed corner coffee house with a drive-through and a mix of merchant possibilities in the other structures, range from 2,500 square feet to 8,590 square feet.
Not far away, on U.S. Highway 17 near Mount Pleasant Towne Centre, a Publix GreenWise-anchored shopping center called Indigo Square is under development by property owner Regency Centers.
Another shopping center anchored by grocer Lowes Foods is rising on S.C. Highway 41 near the Dunes West subdivision. It's called the Market at Mill Creek and is a joint project of Charleston-based Adams Property Group and Armada Hoffler Properties of Virginia.
Madison Capital is involved in several other ventures throughout Charleston, including apartment developments and storage facilities.
Not part of the Belle Point development but close by, a AAA Fins Car Wash is proposed for 691 Long Point Road. That's the current site of Sonic Drive-In restaurant.
The town's Design Review Board will consider plans for the retail proposal and car wash Wednesday.
Also, in the realm of keeping cars clean, Time to Shine Car Wash Inc. recently paid $850,000 for 1.14 acres at 1114 Sam Rittenberg Blvd. in West Ashley. It's the former site of Cisco's Cafe, which closed in late 2008. The previous owner was J&A Associates LLC, owned by the Zucker family of the InterTech Group in North Charleston.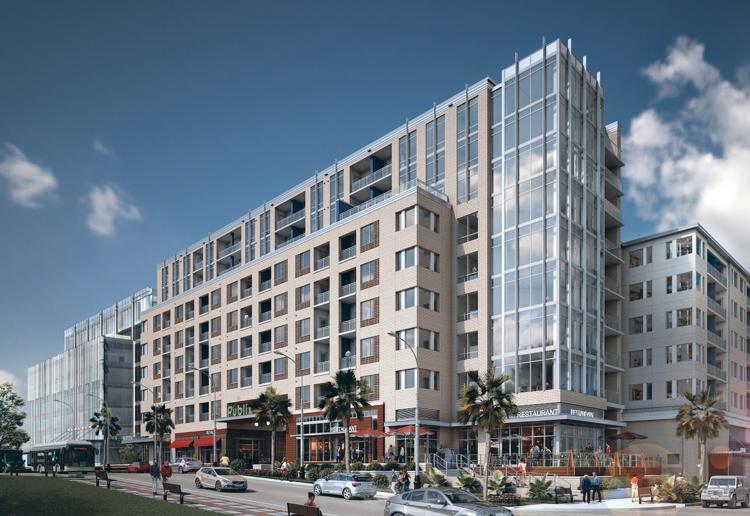 What's cooking?
A new restaurant offering a taste of paradise is headed to the Charleston peninsula.
Charleston Poke Co. recently leased 2,556 square feet of ground-floor space in the developing Publix supermarket-anchored 10 WestEdge mixed-use building at Spring Street and Lockwood Boulevard, according to WRS Inc. Real Estate Investments. The future tenants also are involved in Atlanta's Ichiban Grill chain. Poke is a raw-fish appetizer dish with roots in Hawaii.
Also, Summerville has a new dining option.
Zaxby's opened Monday at 1625 Central Ave. It's open 10:30 a.m. to 10 p.m. Sunday through Thursday and 10:30 a.m. to 11 p.m. Friday and Saturday.
In Moncks Corner, Georgia-based Waffle House Inc. recently purchased a portion of the parcel near Foxbank Plantation in Moncks Corner on U.S. Highway 52 and Cypress Gardens Road for $190,000, according to county property records. Its groundbreaking has not been announced.
Also in Berkeley County, a new hardware shop is on the way to the growing Cainhoy part of Charleston. Hill Construction Services of Charleston recently filed a notice with the county to upfit an existing shell building corner space at 1008 Clements Ferry Lane for Clements Ferry Hardware LLC.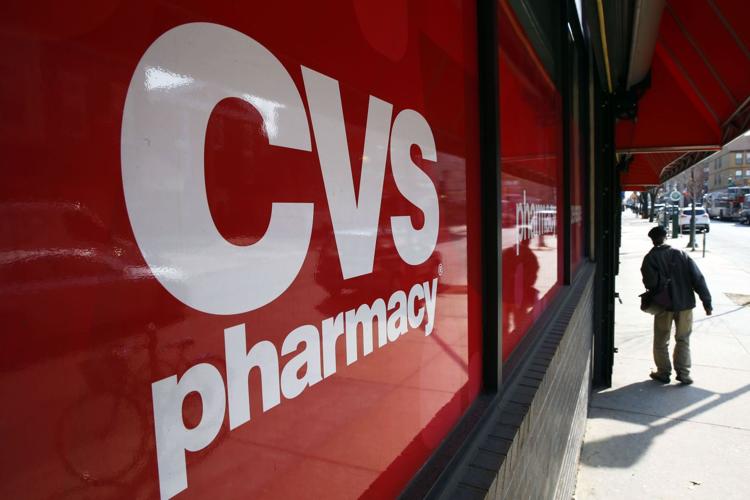 From store to door
A little less pain is involved in accessing drugs from one of the nation's leading pharmacy chains.
CVS Pharmacy now offers prescription delivery nationwide from all 9,800 retail pharmacies.
For a service charge of $4.99, the drugstore chain will take orders for 1- to 2-day delivery service via the CVS Pharmacy app or through calls to local stores. Not all prescriptions can be delivered. 
The company offers same-day delivery for a higher fee in a limited number of major metro markets, but that service is not available in Charleston or anywhere in South Carolina.
Grocery upgrade
As part of its recently completed bankruptcy reorganization, Jacksonville-based Southeastern Grocers is revamping its Bi-Lo supermarkets with a new look.
The company will officially kick off its newly remodeled Bi-Lo store in Summerville at 7:45 a.m. Thursday.
The supermarket at 975 Bacons Bridge Road will host a grand opening ceremony with a ribbon-cutting and donation to the Summerville Fire Department.
The first 500 customers to arrive will receive a free mystery gift card valued between $5 and $500. Live music and food and beverage samplings will be offered throughout the day. A community grill-out from 10 a.m.-2 p.m. will offer free food, and free health and wellness checkups will be available in the pharmacy.
The store is open 6 a.m. to 11 p.m. daily.
Cool treat
The first day of summer arrives Thursday, and to cool things down, a growing national fast-food chain will offer free milk shakes all day as long as supplies last.
Wayback Burgers, with locations at 618 Bacons Bridge Road in Summerville and 1741 Red Bank Road in Goose Creek, will provide one free 12-ounce black and white treat per customer during its Free Shake Day, which is also National Selfie Day and the official start of summer.
Participating restaurants have stocked up on 30 times the supplies needed to meet the expected demand, according to a statement from the Connecticut-based company.
Blowing in
An entrepreneurial couple is expanding its salon business.
Elaine and Jeremy Bollington are taking over Tease Blow Dry Bar at 430 King St. and converting it to their second Blo Blow Dry Bar by early fall. Tease is closing Sunday.
Last year, the couple from England opened Blo Blow Dry Bar and Waxing the City in side-by-side businesses in the Whole Foods-anchored Patriots Plaza in Mount Pleasant.
The Blo Blow Dry Bar model of 116 sites nationwide offers no cuts and no colors, just wash, blow and go.
"We love the 430 King St. location and look forward to bringing Blo's signature services to the Tease client base. During the transition period, we will be delighted to offer services to these clients via our Mount Pleasant location at 905 Houston Northcutt Blvd.," Jeremy Bollington said.
Tease founders Jessica Buchanan and Louise Lawton said they look forward to their next chapter after six years in the blow dry business and are happy with the deal struck with the Bollingtons.
Page turner
It's time for That Summer Book Sale.
The Charleston Friends of the Library next bargain book shop will be held Friday through Sunday at the main library at 68 Calhoun St. in downtown Charleston.
More than 20,000 books, DVDs and CDs will be available with prices starting at $1 for paperbacks and $3 for hardbacks. Children's books start at 50 cents. Special pricing will take place on Sunday.
The sale runs 9 a.m. to 5:30 p.m. Friday and Saturday and 2-4 p.m. Sunday. Admission is free.
Making a splash
Tanger Outlets and the South Carolina Aquarium are teaming up to bring an aquatic experience to the North Charleston shopping center each third Thursday during the summer.
"Sea U" at Tanger Outlets will offer children lessons on different aquatic habitats, meetings with critters, face painting and other activities. Adults can enter a contest during the event for a chance to win a $100 Tanger gift card. The events will run 10 a.m. to noon June 21, July 19 and Aug. 16.