You're seeing the Post and Courier's weekly real estate newsletter. Receive all the latest transactions and top development, building, and home and commercial sales news to your inbox each Saturday here.
Mortgage delinquencies plunge to 20-year low
With the economy churning out jobs and putting more money into people's pockets, the number of those falling behind on their mortgage payments plummeted in the Charleston area and across the nation in January to the lowest level in 20 years. Foreclosures are down as well.
The mortgage delinquency rate - those 30 days or more past due on payments - plunged to 4.0 percent in Charleston and the U.S. during the first month of 2019, according to property information service CoreLogic. In Charleston, that's down from 4.7 percent in January 2018. The U.S. rate a year earlier was 4.9 percent.
The foreclosure rate also dropped to 0.4 percent in January from 0.6 percent in January 2018 in Charleston and across the nation.
"Income growth, home appreciation and sound underwriting combined have pushed delinquency rates to their lowest level in 20 years," said CoreLogic's chief economist Frank Nothaft.
While people are paying off their housing costs, they are not as good at paying off their credit cards.
Nothaft said delinquency on consumer credit is rising, and rates are higher now than before the housing market crashed in 2008.
"As the economic expansion continues to create job and low mortgage rates support homebuying this spring, delinquency rates are likely to trend lower during the coming year," CoreLogic's president and CEO Frank Martell said. "The decline in delinquency rates has occurred in nearly all parts of the nation."
---
Want to receive this newsletter in your inbox every Saturday? Sign up for free.
---
Baptist group selling Civil War plantation, home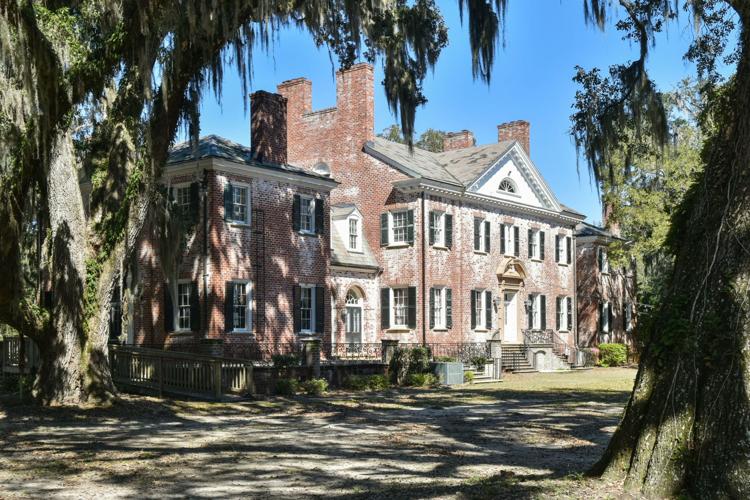 The 32-room Bonnie Doone plantation home in Colleton County was built in 1932 on the site of the original house that was burned by Union troops during the Civil War.
By the numbers
2: Number of infill housing developments proposed for the city of Charleston in two separate areas.
5: Number of new shops coming to upper King Street in downtown Charleston.
9: Percentage drop in home sales across the Charleston region in March.
This week in real estate
+No more Hominy: A pillar of Charleston's restaurant scene is closing at the end of the month after nearly 24 years as a fixture on Rutledge Avenue.
+History preserved: Deals to protect Boone Hall Plantation and Fort Pemberton from development are in the works.
+Walmart renovations: The world's largest retailer is pumping some big bucks into store upgrades across South Carolina.
Iconic building makeover
After 20 years, the thrift shop that helps support children with cancer in Avondale in West Ashley must move to make way for redevelopment plans of the former grocery store on Savannah Highway.
Luxury homes on parade: The Daniel Island Luxury Home Tour is set for April 27. Advance tickets: $30; day of event: $35.
Home ownership workshops: Origin SC is free offering seminars throughout April on home ownership, credit and budgeting.
Charleston-area transactions
---
Did a friend forward you this email? Subscribe here.
Craving more? Check out all of the Post and Courier's newsletters here.