The new Publix-anchored shopping center coming to the Cainhoy area of Charleston will break ground in September.
Fort Lauderdale-based Stiles recently bought the 12-acre site of the future Point Hope Commons Shopping Center for $4.3 million.
Publix announced last year it will anchor half of the 90,000-square-foot retail site at Clements Ferry Road and Point Hope Parkway. Restaurants, retailers and professional services also are planned for the site, where at least two 6,800-square-foot retail buildings are slated to be built.
The supermarket and retail shops are projected to be open by summer 2019.
It's the developer's first foray into South Carolina, but the company says it won't be the last.
"With a handful of projects either completed or underway in North Carolina, this marks our first investment in South Carolina and the greater Charleston market, a market where we are looking to significantly ramp up our acquisition and development activity," said Justin Siemens, Stiles' vice president and development officer.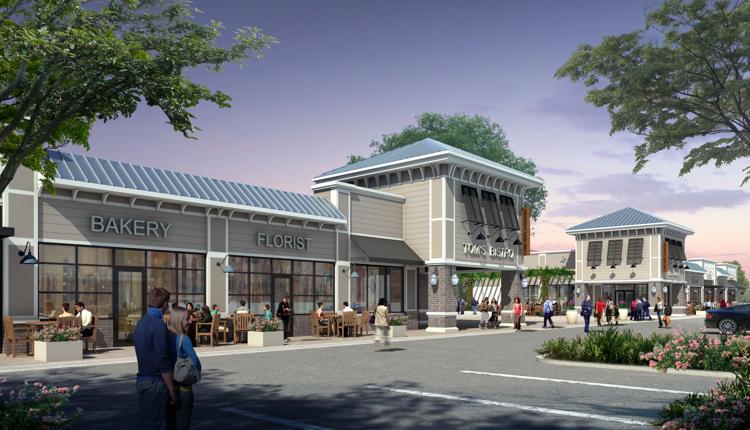 Passersby can expect to see a lot of activity over the next few weeks as site work gets underway, according to Chris Grenier, Stiles' senior vice president of development in the Carolinas.
The 9,000-acre Cainhoy Plantation is under development by a combination of Guggenheim corporate and family interests. It is managed by DI Development Co.
Cainhoy Plantation calls for up to 9,000 single-family homes and more than 500 acres of retail space, restaurants, multifamily units and offices.
Last summer, The Spectrum Companies broke ground on Paxton Point Hope, a 274-unit apartment community adjacent to Point Hope Commons. Berkeley County already has an elementary and high school within Cainhoy at the end of Point Hope Parkway.
The new development lies in the city of Charleston, but is in Berkeley County, just north of Daniel Island.
Developers in March announced plans to preserve about half of the property, roughly the size of the Charleston peninsula. It sits along Clements Ferry and Cainhoy roads and lies between the Wando and Cooper rivers.